Looking at Business Signage as a Long-Term Investment
November 10, 2017

Posted by:

Ryan Brady

Category:

Branding, Custom Signage, Design, Signage Benefits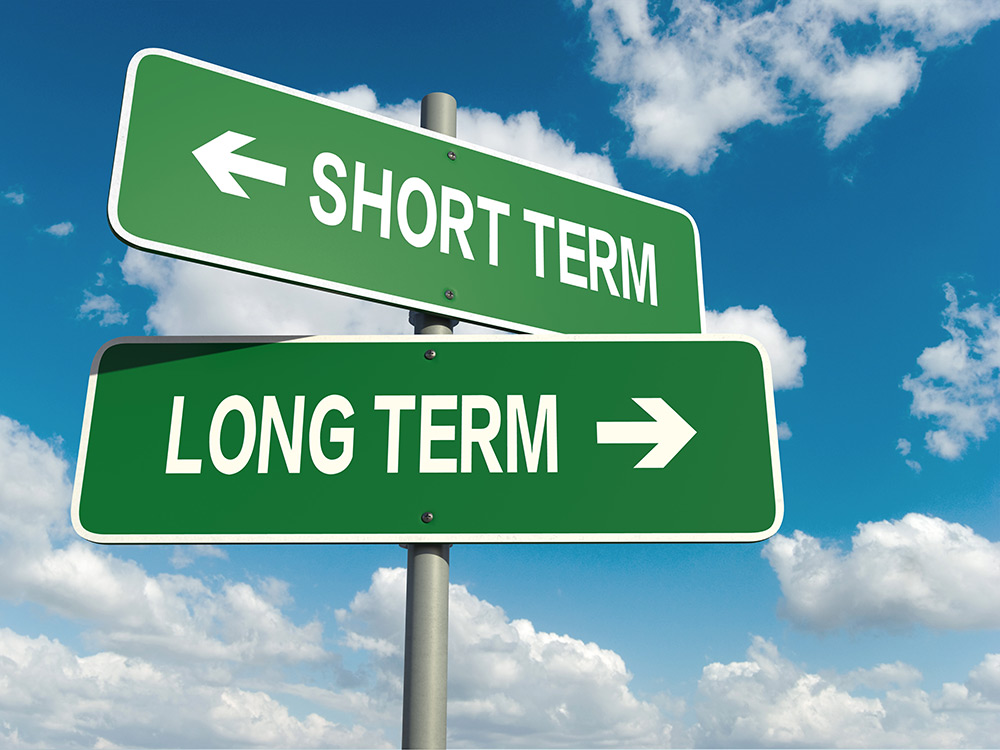 How do you market your business? Do you take out ads on local television or radio? Have you spent money on sponsored social media ads, hoping to target people in your area who are looking for the product or service you have to offer? Perhaps you've held events, contests, and giveaways hoping to catch the attention of new customers.

Throughout all of this, you might have been ignoring your most effective marketing campaign of all: your business signage. Your business's sign is the first impression that many customers get of what you do, who you are, and if you care. A run-down or unattractive sign can seem like an afterthought and send the wrong message about your business. Instead, treat your sign as a marketing opportunity and view signage as a long-term investment.
The Dangers of Ineffective Signage
I once visited a burger joint that had the best burger I've ever put in my mouth. The food was hot, the ingredients were fresh, and the restaurant was clean and well-run. You'd never have known that from the outside, though, as their sign was a classic example of an epic signage fail: it was badly designed and looked like it was first put up in 1972 and hadn't been touched since. I found out about the place through word of mouth and that's the only reason I ventured in. 
If you've got a healthy base of customers via word of mouth, that's great. But you still need to rely on marketing that draws in customers who are passing by your business. An old or ill-maintained sign sends a dire warning about the kind of product or service customers can expect when they step through your doors … and it could be enough to send many of them driving on past.

Similarly, signage that's badly designed or hard to see may be just as harmful as having no sign at all. If people don't know who you are or can't see that your business is there, you'll never win them as customers.
Signage as a Long-Term Investment
When you work with Brady Signs to design and install your sign, we understand how to create the most impactful message to market your business to everyone who passes by. Good signage will stand the test of time, and that's why you should think of signage as a long-term investment.

This includes more than just the main sign for your business. You can also design short-term, seasonal signage to be rotated throughout the year. This is a wonderful way to boost immediate sales, and with high-quality signage, you'll be able to reuse it over and over again.
Attractive signs aren't just for the exterior of your business, either — you can also use them on the inside. When you employ a creative use of signs throughout the interior of your establishment, you convey a strong and effective branding message.
Another great choice for a new sign installation? Many businesses are turning to digital signage. These signs are a dynamic way to market your business with their bright colors and ever-changing messaging. If you have lots of events, sales, and specials, digital signage can help you get the word out in a visible way.
No matter what sign you choose, keep in mind that over time, your sign will become a part of your brand and people will think of it when they think of your business. When each run of a newspaper, TV, or social media ad ends, your sign will still be there as a standard-bearer for your business. When you use high-quality signage as a long-term investment, you're settling on a marketing campaign that will generate returns for years to come.
---
At Brady Signs, we're a third-generation family business that's served as a premier provider of business signage solutions throughout the North Central Ohio region and beyond for nearly 50 years.
Want to learn how we can convert your brand into a statement using our eye-catching signage for business? We're here to talk.
Looking for a quality signage solution for your next project?