Adopting a turnkey LED retrofit strategy represents an investment that can pay a return many times over.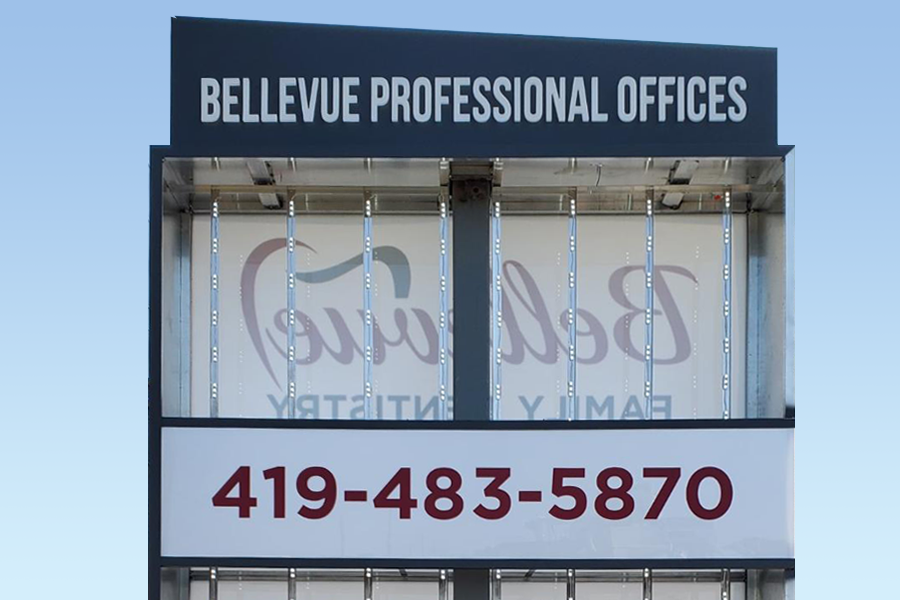 LED Retrofit
There's no better time than now to contact Brady Signs discuss converting your indoor and outdoor business signage and lighting with the latest in LED illumination.
The advancement of LED (light emitting diode) lighting has ushered in a new era of business signage illumination, and Brady Signs can ensure your company stays on the cusp of this technological breakthrough. Now in our fifth decade serving the North Central Ohio region, our commitment to staying at the forefront of our industry's ever-changing innovation remains as steadfast today as it was in 1969.
Adopting a turnkey LED retrofit strategy represents an investment that can pay a return many times over. By having Brady Signs transition signage and lighting from traditional lighting systems to LED, you can reap the following benefits assocaited with LED retrofit:
Reduced Energy Expenses: Efficient LED lighting will yield significant energy cost savings every month, starting immediately upon installation.
Lower Maintenance Costs: With business signage incorporating LED lighting products, expect resiliency and an extended service life of five to ten years versus the traditional two to three.
Going Green: When you retrofit traditional lighting fixtures for LED, you're doing the environment a big favor. In addition to minimizing your business' energy footprint, you eliminate the risk of harmful gas emission that can be associated with neon tubing and fluorescent lamps.
Strong Return on Investment (ROI): Implementation of an LED retrofit program tends to pay off quickly for your business, bolstering your bottom line sooner rather than later. Payback periods range on average from one to three years.
As the ROI associated with LED retrofit programs continues to improve, Brady Signs has developed into a regional authority with retrofitting traditional lighting fixtures for LED. Let Brady Signs outfit your business with technology that aids not only the environment but also your company's bottom line. The future is now, and we're fully-prepared to put our expertise to work for you.
Think upgrading your business signage and both indoor and outdoor lighting with an LED retrofit program from Brady Signs will pay dividends for your company, both immediately and in the future? All signs points to yes.
Looking for quality signage or LED lighting solutions for your next project?