Turnkey Lighting Solutions
In addition to our signage solutions, we are a turnkey lighting provider as well, taking lighting projects from start to finish while handling everything in between, such as the audit and rebate processes, sourcing proper products for use, and the installation of those products. Given our background in electric and signs as well as the relationships we've established over the years, it was a natural development for our business to begin offering custom LED lighting solutions in addition to signage to our customers.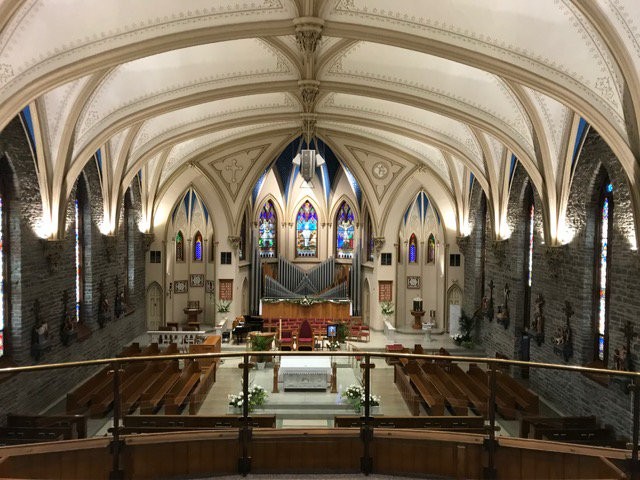 Onsite Audit
The first step in working with us toward developing a custom LED lighting solution is to undergo an evaluation of your business or facility's current lighting infrastructure. We take inventory and counts of both interior and exterior fixtures with the goal of upgrading those fixtures to LED. We examine your current fixtures, discover what lighting solution we can upgrade to, and determine what benefits the upgrade will provide you with in terms of the quality of lighting, energy savings and available utility rebates. Brady Signs does energy-savings calculations in order to determine your ROI in combination with the cost of the project, so you know exactly how much you'll be saving.
Lighting Layouts
Lighting layouts are the key differentiator when it comes to Brady Signs custom LED lighting solutions. We record information like the measurement of ceiling height, the distance between fixtures, delivered lumens of existing fixtures as well as the delivered lumens of the fixtures that we're proposing. This information all gets put into a photometric layout, which shows us where and how much light will be generated in the area in question. When doing these layouts, we abide by the lighting purposes guidelines set by the Illuminating Engineering Society (IES). We use these lighting layouts to confirm that what we're proposing will be the correct level of lighting in a given space. At Brady Signs, we take the extra step to ensure that our customers' needs are met.
Energy Rebate Processing
Energy Rebate Processing also happens during the proposal process. After the facility audit is completed and we're familiar with the existing lighting infrastructure and what we're going to propose to replace it with, we then work with the local utility provider to come up with an estimated rebate amount to expect with the proposed project. Once the project has been approved, we receive pre-approval from the utility program. Once the project has been completed, we process all of the rebate paperwork for our customers, which results in the customer receiving a rebate check. We handle the entirety of this side of the project, which is paperwork heavy, thus leaving the burden off the customer.
Installation and Maintenance
Unlike some companies who sell lighting, we have field technicians on staff that are able to install our products during the retrofit and can also come out to support the product if there is ever a need for any kind of maintenance in the future.
Financing Lighting Projects
Our relationships with financing companies allow us to finance our custom LED lighting solutions over varying terms depending on customers' needs and capabilities. Our goal is to get the monthly payment to be equal or less than the energy savings of the project. We want to make the project cash-flow positive so that it is ultimately paying for itself when you combine the energy savings, rebate dollars, and maintenance savings that come into play. This can make a project self-funding and provides companies with flexibility and cash-flow management to do the project they want without committing a large sum of their capital if they don't have it or if they want to use it for another project.
These projects contribute to the customer's bottom line from day one. When choosing not to do a project, there's a cost of waiting. But, when financing, the pain of needing capital upfront is taken out of the equation, and you still get benefits like decreased energy usage and future maintenance savings.
Inhouse Recycling
Because almost all older generation lighting product has mercury within it, it must be properly recycled and disposed of. We take care of this for our customers upon the successful completion of every project.
Benefits
Lower Maintenance Costs: With business signage incorporating LED lighting products, expect resiliency and extended service life of five to ten years versus the traditional two to three-year guarantee.
Going Green: When you retrofit traditional lighting systems to LED, you're doing the environment a big favor. In addition to minimizing your business' energy footprint, you're eliminating the risk of harmful gas emissions that can be associated with HID lamps and neon tubing.