Brady Signs – A Longtime Family Business with Longtime Family-Like Customers
When Sandusky's Toft Dairy suffered storm damage to its signage during the summer of 2015, it knew exactly where to turn. The famed dairy brand called upon Brady Signs to refurbish its business signage. After all, it was the same company that had installed its original signage some four decades earlier.
Return customers are the norm for Brady Signs. It's the natural result of our long-standing commitment to offering exceptional customer service and innovative business signage and lighting solutions that stand the test of time.
In 1969 Herb Brady, the founder of Brady Electric, purchased a very small sign company called Lake Erie Neon Sign for $500. This purchase included a 45-foot ladder truck and a handful of sign customers. Herb's philosophy was, "If we can perform electrical work, we can repair electric signs." Within a few months, Brady Signs' reputation for quality business signage was established and an industry mainstay was born. Much like how the signage business was born from the electric business, the lighting division has come about in the same manner.
Today Brady Signs – now a third-generation family business – represents a leader in offering business signage and LED lighting solutions throughout the North Central Ohio region and beyond. We've produced and installed signs, as well as custom, LED lighting solutions for hundreds of businesses representing a wide variety of industries, including a multitude of Fortune 500 companies.
Specializing in designing, installing, servicing and maintaining quality signage and LED lighting solutions for businesses, we pride ourselves on customer delight and retention. Our service staff boasts a combined 80 years of expertise with all types of business signage and commercial lighting, ranging from traditional free-standing signs to state-of-the-art electronic message centers featured within our digital signage business, as well as numerous custom, LED lighting solutions
At Brady Signs, family is of the utmost importance, and we treat our customers like an extension of our family. That core value has remained steadfast since our founding in 1969.
We are committed to fostering longterm customer relationships that promote community and business growth. We remain every bit as devoted today to serving the Toft Dairy's of the world as Herb Brady proved to be nearly 50 years ago.
Do you think company traits like experience, longevity and customer loyalty equate to the proper partner for handling all your business signage and LED lighting needs? So do we. All signs point to yes.
Associations We're a Part Of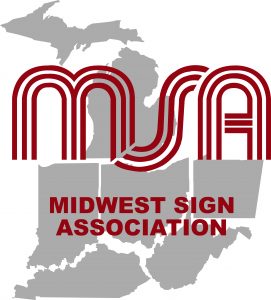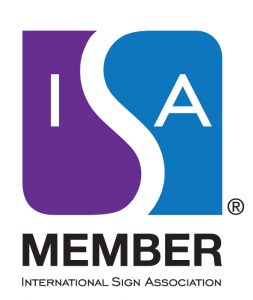 Looking for quality signage or LED solutions for your next project?