5 Reasons Effective Business Signage Beats Traditional Advertising
February 15, 2016

Posted by:

Ryan Brady

Category:

Signage Benefits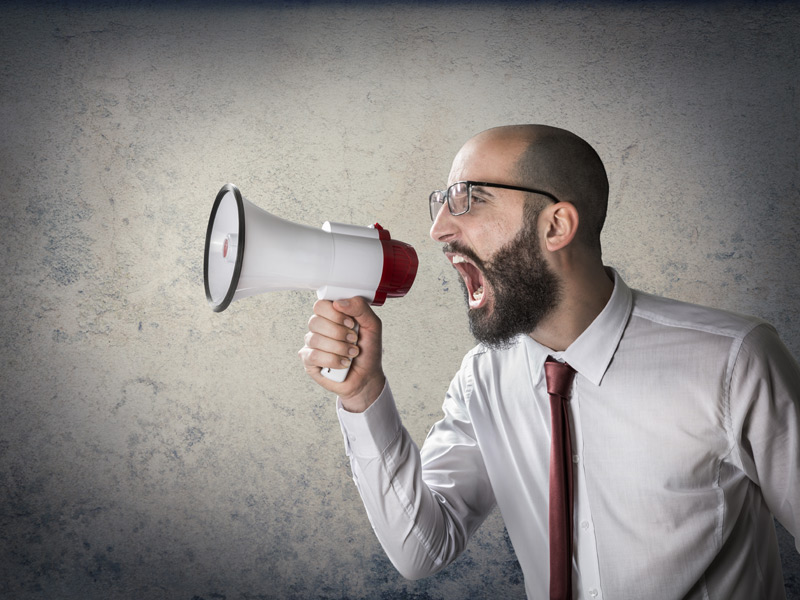 Let's face it: It's not easy getting through to prospective customers these days.
As consumers develop greater product knowledge and shortened attention spans, the world of advertising has become increasingly muddled. Outdated advertising practices have lost usefulness and newer techniques remain unproven. At times it may seem easier to get through to your toddler than to truly reach your valued customer base.
Yet as the advertising industry is mired in a transition phase, your tried-and-true method for marketing your business remains as effective as ever. Step outside and there it is for all to see: The signage that continually promotes your business to all who pass by.
Often taken for granted, business signage represents one of your most valuable marketing assets, and a true lifeblood for your company. When done right, signage for business can be responsible for generating up to half of your customer base.
Here are five reasons you should emphasize optimizing your business signage over pursuing traditional advertising tactics when it comes time to allocate your future marketing budget:
1. Dependability
Traditional advertising practices seem to come and go like fads. Techniques like television commercials and telemarketer calls have suffered reduced effectiveness as consumers utilize digital video recorder (DVR) services and register their phone numbers on the Federal Trade Commission's "Do Not Call" list. Even email blasting has limited appeal nowadays as recipients unsubscribe from lists.
Throughout these changing consumer habits, though, the utility of business signage has persevered, acting as an "old reliable" marketing technique. With proper maintenance, an effective piece of business signage can produce daily visibility and customer-forming impressions for its respective business for years to come.
2. Timing
There's an element of intrusiveness with traditional advertising tactics. Ads get shoved into our faces, regardless of whether consumers are ready to be solicited. The consequence? Many consumers opt to zone out an advertiser's message, rendering that promotion meaningless.
Conversely, business signage reaches your prospective customers at the most opportune time — when they're driving or walking past your place of business. This type of impression repetition enables your business to stay top-of-mind with your customers. And if you utilize an electronic message center, you control the timing and duration of whatever dynamic promotional message you wish to convey.
3. Longevity
Whereas traditional advertisements have a limited shelf life and typically fall by the wayside following a month-long rotation, effective business signage stands the test of time. In fact, when a business sign is fabricated with high-quality materials and afforded adequate maintenance, it's not unreasonable to expect it to last a decade or longer.
This type of business signage longevity proves particularly advantageous given the transient nature of modern society. It's estimated that nearly one-fifth of the U.S. population relocates annually. But by having durable signage that helps your business develop into a mainstay and landmark within your community, you'll have an easier time attracting new customers to keep your sales pipeline full.
4. Technology
Technological innovation has clouded the future of traditional advertising, yet presents tremendous opportunity for business signage. The proliferation of digital signage technology now enables business owners to install a sign featuring eye grabbing, dynamic messaging through text, graphics and video. You can truly convert your brand into a statement by equipping your business signage with the latest in electronic message center technology.
5. Value
While traditional advertising practices like television and print typically reach large audiences, they also represent some of the most expensive marketing options. Business signage, on the other hand, serves as a more cost-effective marketing strategy in the long run. It's a one-time investment that can pay a return many times over.
When your business signage draws the attention of hundreds or even thousands of daily motorists passing your location, you achieve a far lower cost-per-impression rate than that offered by traditional advertising techniques, and thus greater return on investment (ROI) potential. Consider if you invested $10,000 in quality signage that provided your business with prime visibility for 12 years. That calculates to round-the-clock advertising for less than $70 per month — not a bad deal at all.
---
At Brady Signs, we're a third-generation family business that's served as a premier provider of business signage solutions throughout the North Central Ohio region and beyond for nearly 45 years.
Want to learn how we can convert your brand into a statement using our eye-catching signage for business? We're here to talk.
Looking for a quality signage solution for your next project?