Provide Your Customers With a Secure and Enjoyable Experience With an LED Parking Lot Lights Retrofit
August 18, 2023

Posted by:

Ryan Brady

Category:

LED, LED Retrofit, LED Signage, Parking Lots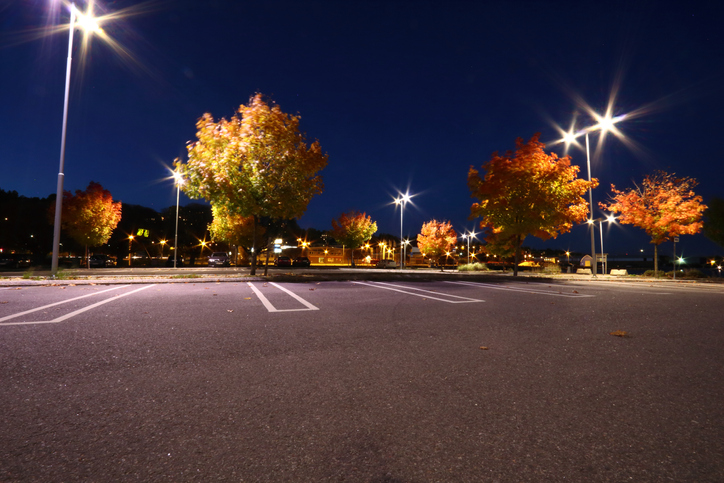 Have you considered an LED parking lot lights retrofit? 
When people approach your business at night, the last thing you want is for them to fumble their way through a dark parking lot to get to your entrance. 
Safety, security, and visibility are vital, regardless of the size of your lot. 
A well-illuminated parking lot will help your customers and employees avoid tripping on or stepping into anything unexpected. 
And, it will deter criminals from turning the area around your business into their next opportunity. 
Partnered with excellent signage, good lighting will also benefit your business by boosting visibility. 
This is why your business should consider an LED parking lot lights retrofit.
LED: The King of Lighting 
When you install parking lot and building lighting retrofits, you shouldn't go with just any lighting. LEDs are the wave of the future and the fixtures that everyone's using for both regular lighting, as well as for their signage. What makes LED lighting technology different? Here's a short primer on why savvy business owners choose LEDs over the rest.
Better Quality Light
When people see the exterior of your building, its condition, lighting, and signing are what make the first impression. LEDs put out a light that looks great. In addition to this, they'll increase the overall light level and quality throughout the exterior of your building. 
Less Maintenance
When a bulb goes out in your home, you probably don't think much about it and simply change it out. When lighting goes out in your parking lot, any business owner knows that it can be a bit of a pain to change. This pain increases substantially if you have multiple bulbs go out over a short period of time … and it can become a financial pain if you have to keep calling someone out to change them for you. Proper maintenance of your signs, lighting, and landscaping is essential, and choosing LEDs for your parking lot and building light retrofits can save you in the long run.
More Energy Efficient 
LED lighting consumes somewhere between 50 to 90% less electricity than fluorescent or incandescent light fixtures. This means much less money spent lighting your parking lot all night and more money to run your business.

In addition to saving on their energy bills, business owners that use LEDs in their parking lot and building lighting retrofits can often take advantage of rebates through their electric providers, as well as government incentives to go green. (Customers love businesses that go green, as well, so don't be shy about letting them know it!)
LED Parking Lot Lights Retrofit: How Does It Work? 
When you work with the professionals at Brady Signs, we'll come out and take a look at your current lighting situation in an effort to develop the right LED retrofit solution for the property.

Our team will note details such as the height of each pole, the voltage/wattage, and the kind of existing fixtures you have, as well as how your existing lighting is controlled. We'll also make a plan for any unusual site conditions that could affect the installation – things like a considerable distance between poles or a close-by, light-sensitive neighbor.
Once we talk with you and make a plan for the installation, our team goes to work. While an LED lighting upgrade is a bit of an investment upfront, you'll immediately begin to notice the benefits in the form of overall safety, lighting quality, and savings!
---
At Brady Signs, we're a third-generation family business that's served as a premier provider of business signage solutions throughout the North Central Ohio region and beyond for nearly 50 years.
Want to learn how we can convert your brand into a statement using our eye-catching signage for business? We're here to talk.
Looking for a quality signage solution for your next project?