The Classic Look of White Cast Aluminum Letters on Traditional Brick
May 4, 2018

Posted by:

Ryan Brady

Category:

Branding, Cast Aluminum Letters, Custom Signage, Design, Dimensional Sign Letters, Letter Sizing, Non-Illuminated Signage, Signage Benefits, Signage Strategies, Small Business Signage, Weatherproof Signs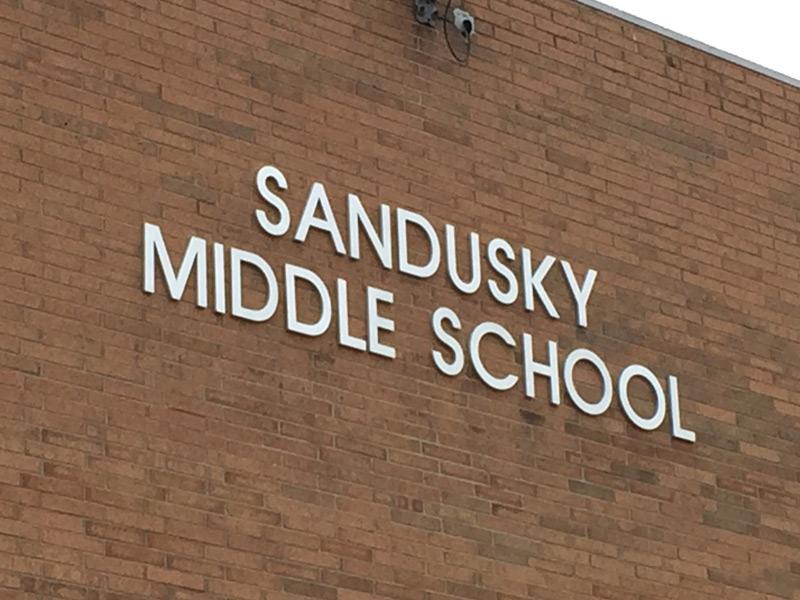 When people drive or walk past your business or organization, you only get a few seconds to catch their attention, entice them in, or at least let them know who you are. That's why impactful business signage is important. For some companies, bright, colorful signage is appropriate to draw people's eyes and tell everyone what their business is about. For others, a more understated design is necessary to communicate elegance, sophistication, and professionalism. In these cases, a sign with cast aluminum letters is an excellent choice.
What Are Cast Aluminum Letters?
To make cast aluminum letters for signs, designers pour molten aluminum into a mold before allowing it to set. The molds are thick and the resulting lettering is hollow in the back. This makes it stick out and gives it depth and a three-dimensional appearance that traditional flat cut out metal lettering doesn't always have.
In addition to really standing out, cast aluminum letters are light and easy to install. Most importantly of all, they're easy to maintain, as aluminum doesn't rust and is practically impervious to the elements. It's essential that your sign is made of something that's durable and weatherproof so that your investment will last for more than just a few seasons.
Cast Aluminum Letters: Designing a Sign to Be Seen
Just as with any sign, it's important to work with a design company that has experience in understanding what kind of design will work best for the cast aluminum letters on your sign. For example, the font needs to be one that's appropriate for your business, as well as being one that's easily readable from a distance. Size matters, as well, because small letters can easily become a blur as people drive quickly by. This is one of the biggest benefits of working with a knowledgeable and experienced sign company, as the designers understand how to best convey the vibe of your company or organization in a manner that's highly visible — especially if your sign will only consist of the name of your business.
The Best Placement for Cast Aluminum Letters
When it comes to cast aluminum lettering that's visible and has a sophisticated, classic feel, you can't go wrong with white lettering on a traditional brick background. The clean, modern feel of the lettering provides an excellent juxtaposition for the rustic, more industrial look of the brick. In addition to this, the darker brick will help the white lettering truly pop and stand out. That being said, cast aluminum letters come in a whole variety of colors and finishes. From brushed aluminum to a polished bronze, finish options are seemingly endless.
This combination of signage and background works well on a wide variety of business and organizations. In particular, you'll notice it on many educational institutions, from middle schools all the way up to universities. Hospitals and medical centers frequently use cast aluminum lettering on brick, as it's easy for patients to read and identify know where they're going, as well as looking clean and professional.
Educational and medical institutions aren't the only ones using this style of signage, however. Any brick building can benefit from a sign designed with white cast aluminum lettering. It goes great with the industrial feel of modern multi-family housing, for example. The Chesapeake Lofts sought out Brady signs to create a gorgeous cast aluminum lettering sign for them, and the results were simply stunning.
If your organization is housed in a brick building or has a brick wall surrounding the property, a sign designed with cast aluminum lettering may be perfect to accent the structure and attract the attention of customers and visitors. Talk to the team at Brady and let us know what you have in mind!
---
At Brady Signs, we're a third-generation family business that's served as a premier provider of business signage solutions throughout the North Central Ohio region and beyond for nearly 50 years.
Want to learn how we can convert your brand into a statement using our eye-catching signage for business? We're here to talk.
Looking for a quality signage solution for your next project?