Winter is Coming … Will Your Business Signs Be Able to Weather the Storms?
December 1, 2016

Posted by:

Ryan Brady

Category:

Branding, Design, LED Signage, Signage Benefits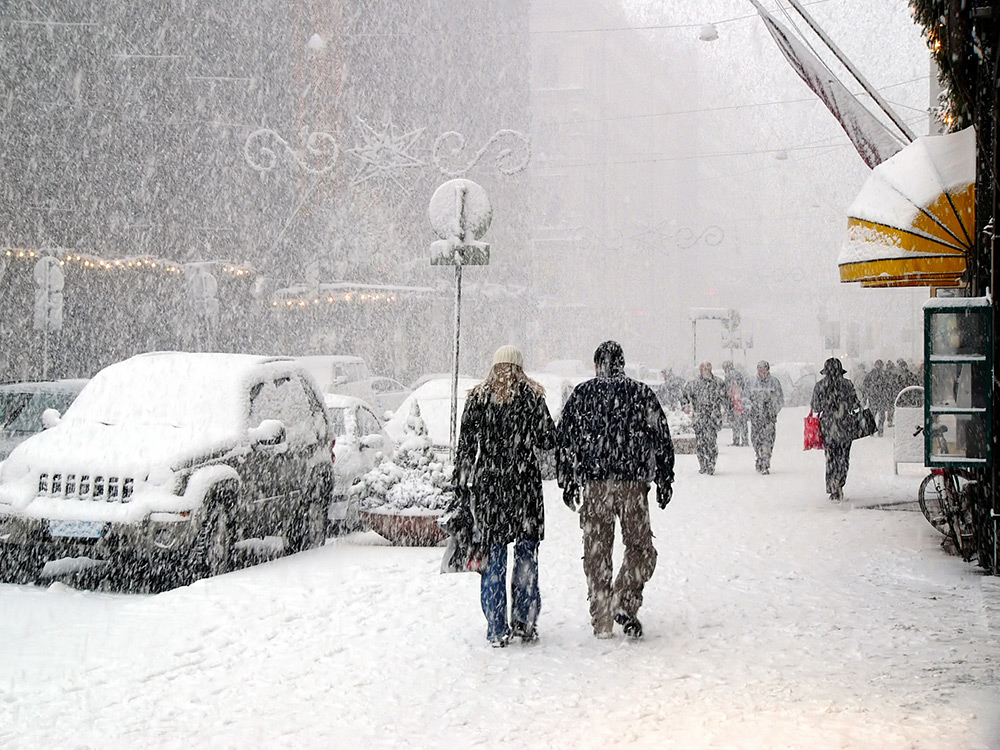 The winter season is approaching fast. Our clocks have been set back and snow clouds are on the horizon. Does your business have the winter sign maintenance it needs to last through the season?
Whether it's freezing temperatures, ice, or snow (or all of the above), if you're in Northeast Ohio, it's headed your way. It's easy for signs that don't have maintenance done ahead of winter to become cracked or even damaged beyond repair. Your sign may be able to withstand heavy rains, but how will it face against tougher precipitation? Winter already brings enough worries for businesses in regards to retail. Don't let your sign and your business enter winter unprepared. Make sure you have you schedule winter sign maintenance so you can be completely ready for the harsh season ahead.
Why Winter Sign Maintenance is Necessary for Your Business
Now that the sun is going down an hour earlier, it's important to make sure your sign is ready for the longer periods of darkness that winter brings. Colder weather means your sign might not turn on at the flick of a switch, so you may miss out on customers because they're unable to see your sign. Having winter sign maintenance done is an easy way to make sure your business continues to look its best. Making sure you have your winter sign maintenance done early is a great way to save money. Bringing people out to fix your sign in the snow takes more time, which means it'll cost you more. By making it a priority, your business will continue to look sharp through the cold weather, and you won't have to worry about costly repairs.
Having a fully-lit sign is vital, especially when winter in the Midwest means a longer amount of time in the dark. Half-lit signs or a flashing letter can make a large negative impact on your business's image. Even if it's not true, people may doubt the credibility of your business because of the way your poorly lit sign looks in the dark. Making sure your sign is lit is a key step to drawing in customers during the dark winter months. A fully lit sign will enable your customers to feel more confident when they arrive at your storefront after the sun goes down. Working with a signage professional like Brady Signs means you'll get a sign that's well-lit all day long and ready for any kind of weather.
Winter Sign Maintenance is Perfect for the Holidays
The winter season drawing nearer also means that the holidays are just around the corner. While this means a large increase in travel, the biggest retail season of the year is also upon us. If your sign isn't doing its job, you could miss out on gaining customers during the biggest shopping season of the year. Don't assume you can scrape by through the end of the year with a sign that's underperforming for your business. Early winter sign maintenance is a great way to make sure that you're prepared for the wintry weather and the influx of chilly shoppers.
If your sign isn't functioning properly, now is the time to get it fixed. Your big holiday sale won't reach as many people if your sign is broken or not able to be seen in the dark. Making the investment with Brady Signs can ensure that the rush of holiday shoppers won't pass you by with an upgrade to your existing signage, or creating an all new sign that will work hard for your business for years to come.
Looking for a better way to display holiday messages and deals? An electronic message center can solve all your problems. From being visible at all times of the day, to being the perfect way to communicate with potential customers, an electronic message center has everything you need to get you ready for the holidays and the rest of the winter season. Customers enjoy seeing businesses getting in on the holiday spirit, and an electronic message center allows you to share cheerful messages with customizations from text to animated graphics.
LED Retrofit is the Answer for Difficult Winter Sign Maintenance
If you need signage that's ready for the weather, look no further than a LED retrofit. LED lights last longer and cost less when it comes to energy consumption, meaning when your sign is on longer during the day, your electric meter won't be sent spinning. LED signs turn on instantly. You won't have to wait around for your sign to flicker on, with a LED retrofit you can have peace of mind knowing your business will be well represented at all times of the day. Brady Signs can help you find the perfect LED retrofit solution for your storefront. Whether we're retrofitting neon, fluorescent tubes, or parking lot lights, Brady Signs will ensure your business is ready for the long winter months and the busy holiday season.
---
At Brady Signs, we're a third-generation family business that's served as a premier provider of business signage solutions throughout the North Central Ohio region and beyond for nearly 50 years.
Want to learn how we can convert your brand into a statement using our eye-catching signage for business? We're here to talk.
Looking for a quality signage solution for your next project?