Built to Last: Fabricating Outdoor Signs for Businesses
October 6, 2016

Posted by:

Ryan Brady

Category:

Branding, Design, Signage Benefits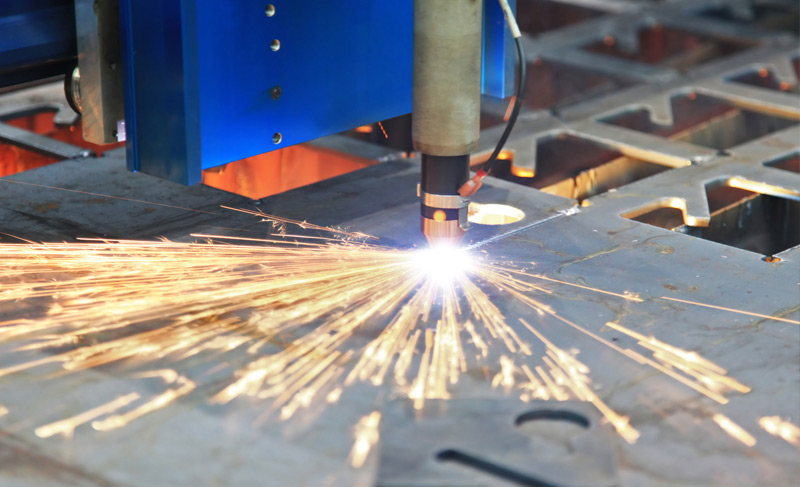 Regardless of how big or small your organization is, you're spending a decent chunk of money each year on marketing. Commercials, digital ads, and social media efforts are great ways to get consumers to look at you, but don't forget about the easiest — and often best — way to catch a potential customer's eyes: outdoor signs for businesses.
85 percent of your customers live or work within a five-mile radius of your business, and they — and other potential customers — are passing by your location every day. Outdoor signs for businesses are not only great marketing tools, they're also permanent, built-to-last solutions that are always there broadcasting your brand, day or night, rain or shine.
But a sign is only as good as the company that designs, fabricates, and installs it. That's why it's so vital to work with a trusted signage provider who will be there with you every step of the way, treating you like family.
Here's what you need to know when you're ready to invest in outdoor signs for businesses that will stand the test of time.
Establish Your Brand
Outdoor signs for businesses are key to establishing an organization's brand, but, if your signage design doesn't properly match your brand, bring visibility to your business, or prominently display your logo, your branding can — and will — suffer.
When creating a signage design for your business, it's vital to partner with a company that's talented and creative, and it's equally important to work with a company that fabricates high-quality signs. If your signage is made with the highest-quality materials, it will assure that your sign will hold up for years, even in the harshest of weather conditions.
Common Materials for Outdoor Signs for Businesses
Aluminum. Aluminum is a very common material for outdoor signs. It comes in a wide variety of colors and sizes, and has the added benefit of never rusting. Aluminum is also extremely lightweight compared to carbon steel and stainless steel, which is why nearly all sign cabinets and channel letters feature an aluminum body or extrusion system.
Aluminum Composite Panel. One of the most common aluminum composite panels is known as Alumalite. This material has a high-density corrugated polyallomer core which will not swell, corrode, or rot due to prolonged water exposure. This material is quickly becoming one of the most popular options in outdoor signs for businesses because it's both lightweight and durable. This substrate works well for simple flat graphic signs and post and panel signs, since it's made to receive high-performance vinyl and digitally printed graphics.
Acrylic and Polycarbonate. These are two of the most commonly used plastics in the signage industry. Acrylic and polycarbonate are both half the weight of glass, yet are much stronger, and are weather resistant. They are used for sign faces, individual cut letters, and other architectural elements. Most pan-formed faces that are backlit are made from polycarbonate due to its strength. Smaller flat faces can be made from either. Both are now made in a way that they can resist yellowing from the sun.
High-Performance Vinyls & Digital Print Media. Vinyls are used to decorate flat plastic faces, pan formed plastic faces, flex faces, and channel letter faces when a specific color is desired. Digital print media is recommended when signage graphics require detail and/or certain vinyl colors are not available. Remember to include the proper overlaminate on digitally printed graphics for additional media longevity and protection from harsh exterior conditions.
Fabrication of Outdoor Signs for Businesses
After the design process is complete, and you select the right materials for your signs, you will move into the fabrication process. Always ensure your signage company uses the highest quality materials and most advanced manufacturing processes to fabricate their outdoor signs for businesses. This will transform the raw materials of your choice into engaging and vivid signs that are sure to draw in customers.
Although there are several options for pre-made outdoor signs for businesses, the best option is to partner with an experienced and reliable custom signage provider. Whether it's new signage or an upgrade to an existing sign, look for a company that has experience working with the types of materials you need. By working with a quality signage provider who is an expert in design and fabrication, your outdoor signs will be sure to engage and attract potential customers — and drive sales.
---
At Brady Signs, we're a third-generation family business that's served as a premier provider of business signage solutions throughout the North Central Ohio region and beyond for nearly 50 years.
Want to learn how we can convert your brand into a statement using our eye-catching signage for business? We're here to talk.
Looking for a quality signage solution for your next project?