7 Unexpected Benefits of Upgrading Your Business Sign
April 1, 2016

Posted by:

Ryan Brady

Category:

Uncategorized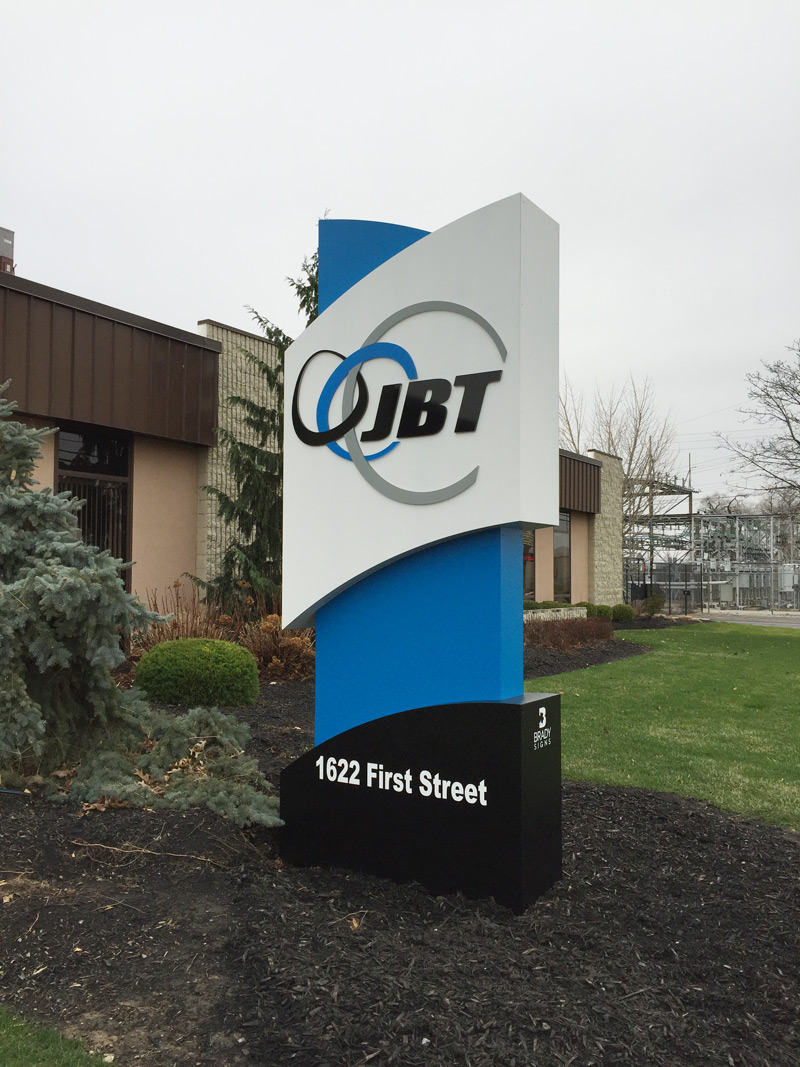 The immediate benefits are obvious.
When you succeed with upgrading your business sign, the resulting signage typically passes the eyeball test right away. Whether the upgrades came courtesy of the addition of illumination, incorporation of digital signage via an electronic message center or introduction of a new signage design altogether, you can't help but notice the visual improvement.
Soon after you take in the aesthetic differences, the functionality aspect of upgrading your business sign becomes readily apparent as well. The visibility boost among prospective customers your business enjoys with optimal signage tends to be nothing short of substantial. After all, it's estimated that effective business signage can account for up to half of your customer base.
Yet there's more than meets the eye with your upgraded business signage. Beyond the obvious advantages lurk a number of ancillary perks that may have been unforeseen but can bolster your business, nonetheless. Here are seven unexpected benefits of upgrading your business sign:
1. Community Recognition
Should you make an investment in your place of business towards upgrading your business sign, governmental and community leaders from your city will take notice. It's not uncommon for such businesses to find themselves honored as nominees for various city-wide renovation and remodeling awards. This type of free publicity can have a major impact on growing your brand recognition.
2. Grant Eligibility
The economic development department for many cities strives to reward those businesses that demonstrate a commitment to capital improvements and property beautification. As a result, your business may achieve eligibility to serve as a recipient of a city grant worth thousands of dollars to assist with your future storefront renovation projects. For example, the city of Sandusky, Ohio recently rolled out a grant program for businesses to bolster their storefronts with enhanced signage, among other improvement methods.
3. Increased Property Value
The "curb appeal" associated with commercial property can have a significant influence on that property's value. When you succeed at improving and modernizing your business's external appearance by incorporating attractive signage, not only do you strengthen your brand, but you also contribute to boosting your property's overall value, as determined by a professional appraisal.
4. Impression Repetition
You're already aware that upgrading your business sign results in better visibility for your place of business, which can ultimately boost your sales. But are you aware of the extent to which effective business signage generates impressions? It's estimated that 85 percent of your customer base views your signage approximately 60 times each per month. This frequency of impressions can have a profound impact – subconscious or otherwise – on shaping prospective customers' decision-making.
5. Inspiration for Consumer Decisions
Believe it or not, consumers are surprisingly impulsive. In fact, it's estimated that nearly half of all consumers make store visitation and purchasing decisions based on impulse alone. Consequently, by upgrading your signage to a level where it's highly visible to passersby, your business can inspire consumer decisions on a daily basis.
6. Relocation Guidance
Unbeknownst to many, nearly 20 percent of the U.S. population relocates every year. It's safe to say we live in a transient society. Yet by upgrading your business sign, you can achieve the distinction of standing out from the crowd for new arrivals to your community. An enhanced degree of visibility will help keep your customer pipeline full.
7. Source of Local Pride
Many community members take pride in their surroundings. When a local business erects a memorable piece of signage, it has the potential to develop into a meeting spot or even a local landmark for area residents. Achieving this status with your business signage can do nothing but help the customer traffic flow you experience, as your brand will remain top-of-mind with community members.
---
At Brady Signs, we're a third-generation family business that's served as a premier provider of business signage solutions throughout the North Central Ohio region and beyond for nearly 45 years.
Want to learn how we can convert your brand into a statement using our eye-catching signage for business? We're here to talk.
Looking for a quality signage solution for your next project?