Lasting Impressions: A Sampling of Iconic Signs
December 16, 2015

Posted by:

Ryan Brady

Category:

Branding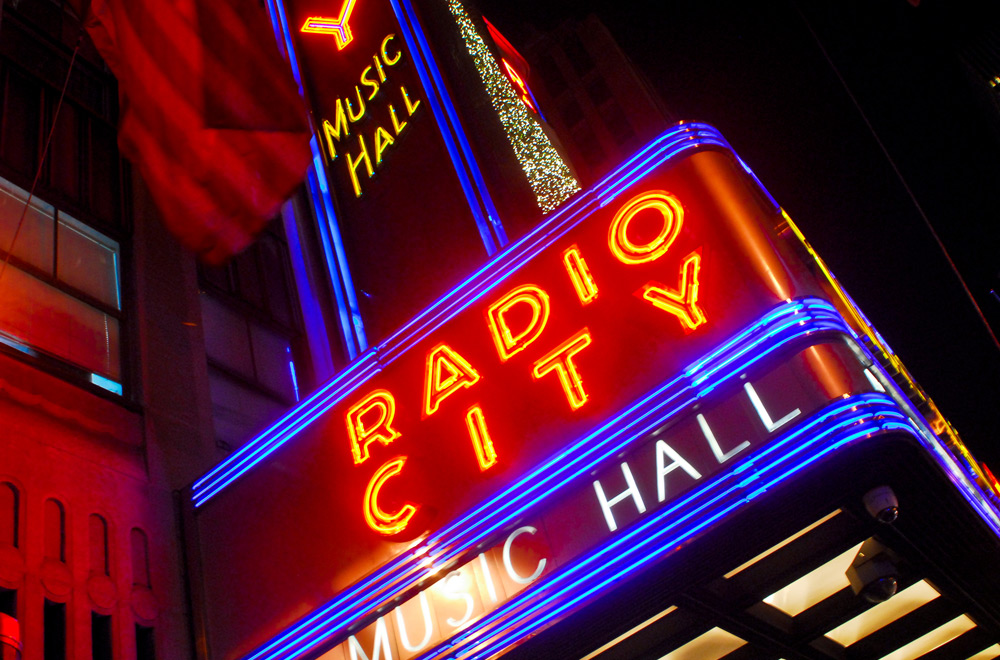 It's an elite group to which membership is often sought but rarely granted.
Many business signs stand the test of time, generating thousands upon thousands of impressions among prospective customers over the course of decades or longer. However, only a handful of business owners can flaunt signs that truly achieve signage immortality.
These select few pieces of business signage transcend generational consumer trends and technological innovations. Such signage is iconic, recognizable even to those who've never viewed it in person and lucrative for the business or entity it represents beyond any reasonable expectation.
In the most successful instances of legendary signage for business, the site of the sign, itself, evolves into a standalone tourist attraction. Its visibility is preceded by its widespread popularity, and the signage takes on longterm cultural significance.
Here are some of America's most iconic signs:
Sign: McDonald's Golden Arches Logo
Location: Originally in Southern California but now worldwide
Year Erected: The current Golden Arches logo was introduced in 1968
Why Iconic: The global fast-food behemoth struck gold with its now-famous logo. Although McDonald's dropped the physical arches from most of its restaurants during the 1960s, the logo remains hoisted on pylon pole signs and on illuminated monument signs, among many other Golden Arch-related signage applications. Today this logo symbolizes one of the world's most recognizable brands.
Sign: Radio City Music Hall Sign
Location: Manhattan, New York City
Year Erected: 1932
Why Iconic: The electronic marquee that marks the entrance to this entertainment venue in Rockefeller Center is as impressive as it is massive. Illuminating the surrounding district, the marquee highlights upcoming shows and performances at the historic venue.
Sign: Welcome to Las Vegas Sign
Location: Las Vegas, Nevada
Year Erected: 1959
Why Iconic: A "Sin City" landmark, this sign features a classic roadside pole design that's 25-feet tall and bordered with incandescent bulbs. It reads "Welcome to Fabulous Las Vegas, Nevada" on the front and "Drive Carefully" and "Come Back Soon" on the back. A full-fledged, free-of-charge tourist attraction, this signage site is open 24 hours and includes a parking lot.
Sign: Kenmore Square Citgo Sign
Location: Boston, Massachusetts
Year Erected: 1940 (most recently rennovated in 2010)
Why Iconic: This double-faced sign featuring the logo of oil company Citgo overlooks Kenmore Square in downtown Boston. It has gained fame as a fixture in the background of Red Sox baseball games taking place in Fenway Park. Following a restoration project in 2010, the latest version of this sign features modern LED lighting technology.
Sign: Coppertone Girl Sign
Location: Miami, Florida
Year Erected: 1958
Why Iconic: Often considered synonymous with the beach, this 3-story-high neon sign advertising the sunscreen brand represents a landmark in downtown Miami, though it has been relocated several times and even stored in a warehouse at one point. Illuminated at night, this sign depicts a young girl with a surprised facial expression as her dog yanks her swim trunks.
Sign: Chicago Theatre Sign
Location: Chicago, Illinois
Year Erected: 1921
Why Iconic: This historic performing arts venue sports a distinctive marquee and vertical sign spelling out "C-H-I-C-A-G-O" that stretches nearly six stories high. The iconic and recognizable marquee makes regular appearances in television, cinema, art, photography and pop culture references.
Sign: Hollywood Sign
Location: Los Angeles, California
Year Erected: 1923
Why Iconic: Situated atop a hillside overlooking Hollywood, this cultural icon measures 350 feet long and spells out the neighborhood's name in white, all-capitalized letters. Originally constructed as an advertisement for a local real estate development, the sign is now maintained by a nonprofit organization and represents a major tourist attraction.
---
At Brady Signs, we're a third-generation family business that's served as a premier provider of business signage solutions throughout the North Central Ohio region and beyond for nearly 45 years.
Want to learn how we can convert your brand into a statement using our eye-catching signage for business? We're here to talk.
Looking for a quality signage solution for your next project?