5 Benefits to Pursuing an Electronic Message Center for Your Business
December 2, 2015

Posted by:

Ryan Brady

Category:

Signage Benefits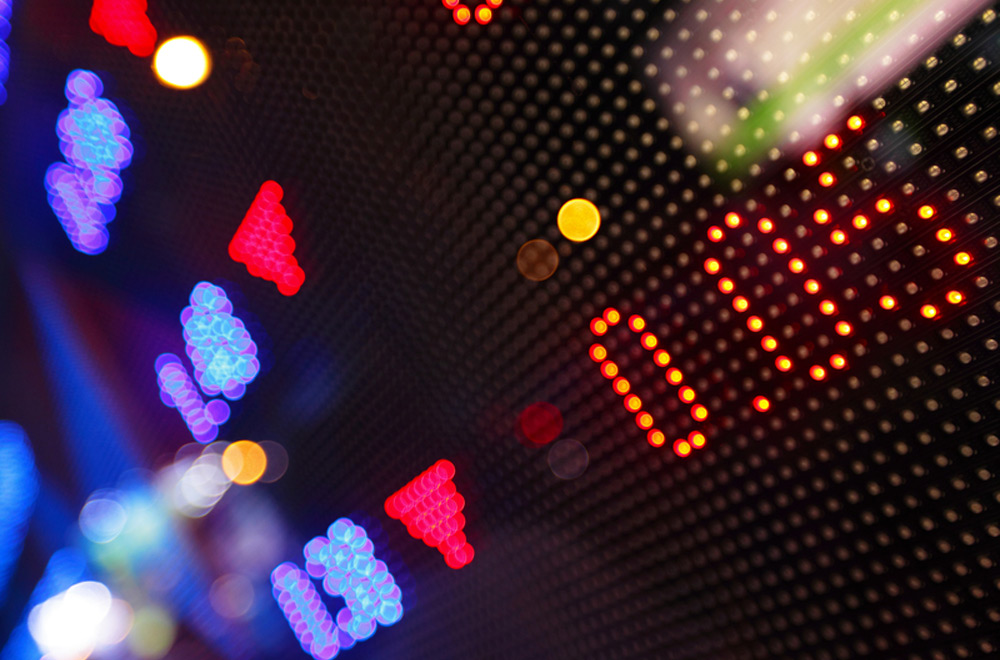 You can't help but take notice.
As a driver, your primary responsibility involves ensuring the safety of your vehicle's occupants, as well as that of fellow motorists. But let's be honest – humans possess peripheral vision and multi-tasking capabilities for a reason. Even while driving, we yearn to take in the sights of the world around us.
This curiosity and desire to observe our surroundings helps explain the longstanding marketing success and tremendous return on investment (ROI) potential associated with outdoor business signage. And it lends credence to the emerging popularity of electronic message center signage – those LED-based moving message displays consisting of dynamic text and/or graphics designed for outdoor environments.
When it comes to garnering attention and generating impressions for your business, few modern signage concepts parallel the benefits offered by an electronic message center. Like witnessing an unexpected fireworks show, we simply can't help but look at an electronic message center sign, wondering what will be displayed next.
Here are five reasons your business should seek to bolster your brand's visibility and messaging by incorporating an electronic message center into your digital business signage:
1. Instant Visibility Boost
It's estimated that 85 percent of a given customer base resides or works within a five-mile radius of that company's physical location. Yet without adequate signage for business, your company might as well be non-existent.
Don't miss out on a golden marketing opportunity by going unnoticed to those who come upon your place of business. An electronic message center not only ensures passersby acknowledge your existence, but also provides an opportunity to convert your brand into a statement. Regardless of their mode of transportation, your passing audience will be captivated – at least momentarily – by the ever-changing message you present, helping draw a longterm association with your brand and keeping your business top-of-mind.
2. 24-Hour Presence
A modern-day business is always open. Sure, your hours of operations are clearly established and posted at your place of business. But the digital era has ushered in a new consumer experience whereby your customer base interacts with your brand via your website at all hours of day and night.
By installing an electronic message center, your business signage will reflect this 24-hour mentality. Empowered by LED lighting, your new signage will remain illuminated throughout the night, yet also bright enough to be visible and readable when confronted with direct sunlight. Your electronic message center will also withstand weather conditions brought on by rain and snow, ensuring prospective customers take notice whenever they pass by your business.
3. Message Versatility
If required to describe the merits of an electronic message center with a single word, "versatile" comes to mind. This innovative business signage boasts versatility in the sense that it can be utilized to accentuate an existing pylon sign, in the sense that it can display a wide array of text and graphic combinations and in the sense that it's ideal for numerous industries ranging from commercial businesses to entertainment venues to community buildings.
This versatility also extends to usage, as you dictate when a particular message gets conveyed. Programmable by design, electronic message centers can store and display various messages and graphics for different time durations. As a business owner, you simply set your display schedule and let your signage take care of the rest.
4. Timely Message Delivery
To truly be considered an effective marketing tool, your business signage must boast the capability to stay in the moment. Put simply, content is king when it comes to keeping your audience interested in your sign. An electronic message center affords you the opportunity to stay current and convey messages to your customer base in near real-time.
Want to promote an upcoming sale or event? Have a holiday message you wish to share with customers? Interested in displaying your company slogan? Care to alert your customer base to changes in your hours of operation or product offerings? Your electronic message center will accomplish each of these objectives – at the timing and frequency of your choosing.
5. Convert Your Place of Business into a Local Landmark
Within many communities, electronic message center signage tends to stand out from the crowd. It can be utilized to offer a host of benefits to a community by displaying time and temperature, providing public service announcements and conveying clever, timely messages. When your business allocates space on your electronic message center for civic purposes, your signage can develop into a local landmark of sorts, promoting increased awareness of your brand.
Provided your business has a message to share, now's the time to display it. An electronic message center from Brady Signs will effectively shine a spotlight on your business for all passersby to see, and your business's bottom line will be the longterm beneficiary.
---
At Brady Signs, we're a third-generation family business that's served as a premier provider of business signage solutions throughout the North Central Ohio region and beyond for nearly 45 years.
Want to learn how we can convert your brand into a statement using our eye-catching signage for business? We're here to talk.
Looking for a quality signage solution for your next project?