7 Stats Revealing the True Importance of Effective Business Signage
December 30, 2015

Posted by:

Ryan Brady

Category:

Signage Benefits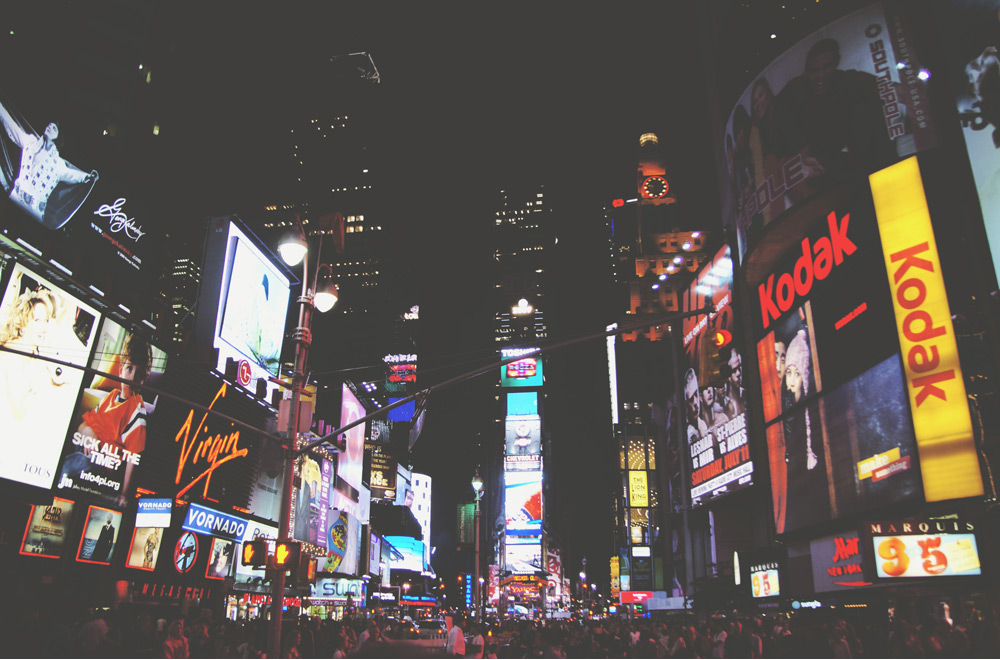 It can take a bit of extra convincing.
You've told the small business owner in your life it's time to upgrade his or her company's signage, but your consultative approach has fallen on deaf ears. All signs point to the need for an enhancement and yet the signage adorning the shop remains lacking adequate size, visibility, illumination, pizazz or all of the above.
Perhaps the small business owner has a sentimental attachment to the existing signage or fails to recognize the inherent marketing potential afforded by effective outdoor business signage. Whatever the reason, you fear your entrepreneurial friend's signage situation is hindering revenue generation.
But before you give up, let statistics build your case. Here are seven of our favorite stats regarding the importance of having optimal business signage:
While we shouldn't judge a book by its cover, the reality is that many consumers do just that, drawing assumptions or even an entire first impression regarding a business based solely upon its facade and accompanying on-premise signage. Fair or not, perception is often reality for discerning consumers, who nowadays have a multitude of purchasing options at their disposal. Don't let shoddy signage exude a false perception of inferior quality regarding your business' product and service offerings.
It's a vast world out there yet we, as consumers, often opt to utilize the immediate vicinity offered by our neighborhood or city to fulfill the majority of our product and service needs. We value convenience and a sense of familiarity. Shopping local is hip and shopping ultra-local is even more so. But what does this imply from a signage standpoint? Simply that effective business signage affords you the opportunity to attract and retain your local customer base by remaining relevant and top-of-mind within your community.
Your business could boast unparalleled service, selection and quality. However, if your business signage is perceived as subpar, the damage doesn't end with negative customer first impressions. One of every two prospective customers will ultimately decide not to set foot in your place of business altogether. When, conversely, your company is bolstered by optimal business signage, you can attract – rather than impede – the flow of customer traffic through your door.
Not surprisingly, a correlation exists. When your business signage converts your brand into a statement and your place of business generates additional impressions, it often translates into increased customer traffic, more transactions and, ultimately, greater revenue potential. According to a survey conducted by the University of Cincinnati, responding business owners who revamped their signage enjoyed an uptick in revenue generation of 10 percent on average.
More than ever before, we live in a transient society. Job opportunities, family needs and the mere desire for change compels many Americans to relocate frequently. As a business owner, this trend represents both a threat and an opportunity. While you're constantly at risk of losing a segment of your customer base to relocation, you also have a steady flow of new customers at your disposal. Effective business signage produces the visibility you need to restock your customer base with new arrivals to your region.
No, business signage alone won't result in sales if your product and service offerings prove insufficient. But optimal signage design boosts your business' profile and visibility, as more eyeballs lay sight on your place of business. The end result: Increased customer traffic, including more instances of impulsive customers who happened to be "passing by" and found themselves intrigued by your signage. Think of business signage like the skillful pass that sets up an easy slam dunk.
While the details of this stat would certainly vary based on type of sign, newspaper circulation and other factors, the point is clear. Whereas business owners incur a cost each time they utilize newspaper advertising or other traditional marketing techniques, business signage represents a one-time cost and longterm investment that can pay dividends for years to come. Consequently, the cost per impression associated with signage for business tends to be minuscule. It's a value proposition that's crucial to your business' bottom line.
---
At Brady Signs, we're a third-generation family business that's served as a premier provider of business signage solutions throughout the North Central Ohio region and beyond for nearly 50 years.
Want to learn how we can convert your brand into a statement using our eye-catching signage for business? We're here to talk.
Looking for a quality signage solution for your next project?