Bringing Your Business to Life with Dimensional Sign Letters
June 23, 2017

Posted by:

Ryan Brady

Category:

Branding, Custom Signage, Design, Signage Benefits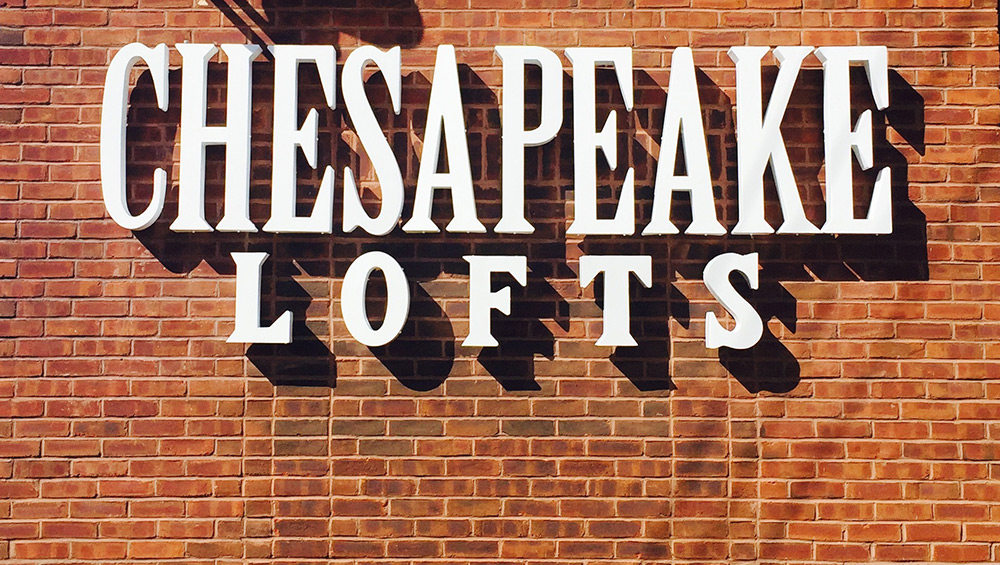 Although the old adage goes, "never judge a book by its cover," when it comes to businesses, potential customers DO judge you by your signage.
Uninteresting signs that don't stand out will send people driving past without a second glance, while an unprofessional or poorly-maintained sign sends a negative message about the quality of your products or service.
One way to stand out and give your business a professional edge? Dimensional sign letters.
What Are Dimensional Sign Letters?
Dimensional sign letters are cut, 3D lettering that make your sign pop. Custom-made letters are available in a wide variety of materials that will perfectly reflect your business's branding and image. Bronze or brass lettering, for example, provide professionalism and polish to a law firm or upscale shopping plaza. Stainless steel and aluminum give a clean, modern look to an office or apartment building. Acrylic and plastic are durable and cost-effective and add pizazz to a business that's looking for signage on a smaller budget.
How Dimensional Sign Letters Help You Stand Out
While flat signage is the best option some situations, dimensional sign letters quite literally stand out from their one-dimensional competition. One of the keys to remaining competitive is demanding attention, and nothing draws the eye faster than 3D signage. Especially in plazas and downtown areas where drivers and pedestrians are awash in a sea of signs, dimensional sign letters distinguish themselves from the rest.
This increased attention can help bring in additional foot traffic from passersby in pedestrian-heavy areas. More importantly, dimensional sign letters are also more effective in attracting the attention of passing drivers. These customers will often only visually engage with your sign for mere seconds before making a decision to turn in or keep driving, so eye-catching lettering is of the utmost importance.
An Impactful Contrast to Your Surroundings
You've probably encountered strip centers that are cluttered with flat signs that are too numerous and same-same for any one to stand out. Perhaps you've driven past a business that's tucked away amongst trees or shrubbery — the kind of place that you'd miss if you didn't know it was there. Dimensional sign letters can help your business stand out amidst surrounding signs, colors, and textures.
In addition to this, 3D lettering provides a classy signage option when you'd like to accent, rather than take away from, a beautiful building and its architecture. Custom dimensional sign letters can be designed to provide a tasteful contrast to brick, stucco, and all manner of natural stone. Your sign can still feature colors and styling that reflect your branding while looking natural and visually attractive in its location.
Natural shading and shadows will make your sign stand out at all times of the day, but in order to truly bring your sign to life, consider adding custom lighting options. A classic lighted sign will draw the eye — especially at night. Backlit signs look particularly stunning, however, because the backlighting creates a dramatic flair that deepens the three-dimensional effect.
Don't Take Our Word For It, Look Around Your Neighborhood!
If you've driven around Sandusky, Ohio, you've no doubt noticed custom dimensional sign letters on buildings and businesses big and small. We designed the Chesapeake Lofts sign so that it would stand out while accenting the industrial beauty of the brick building in which the lofts are located. Similarly, the Ohio Veterans Home needed a sign that would stand out and also complement a dramatic brick wall. ThorAir, located in Port Clinton, also draws notice with a custom 3D design that includes an airplane cutout accenting its logo.
No matter the size of your business or whether you need your sign to tastefully complement its surroundings or stand out with a bang, dimensional sign letters are a solution that can draw attention with originality and style.
---
At Brady Signs, we're a third-generation family business that's served as a premier provider of business signage solutions throughout the North Central Ohio region and beyond for nearly 50 years.
Want to learn how we can convert your brand into a statement using our eye-catching signage for business? We're here to talk.
Looking for a quality signage solution for your next project?