Seeing Red? How Color Affects Marketing and Branding
February 16, 2017

Posted by:

Ryan Brady

Category:

Branding, Design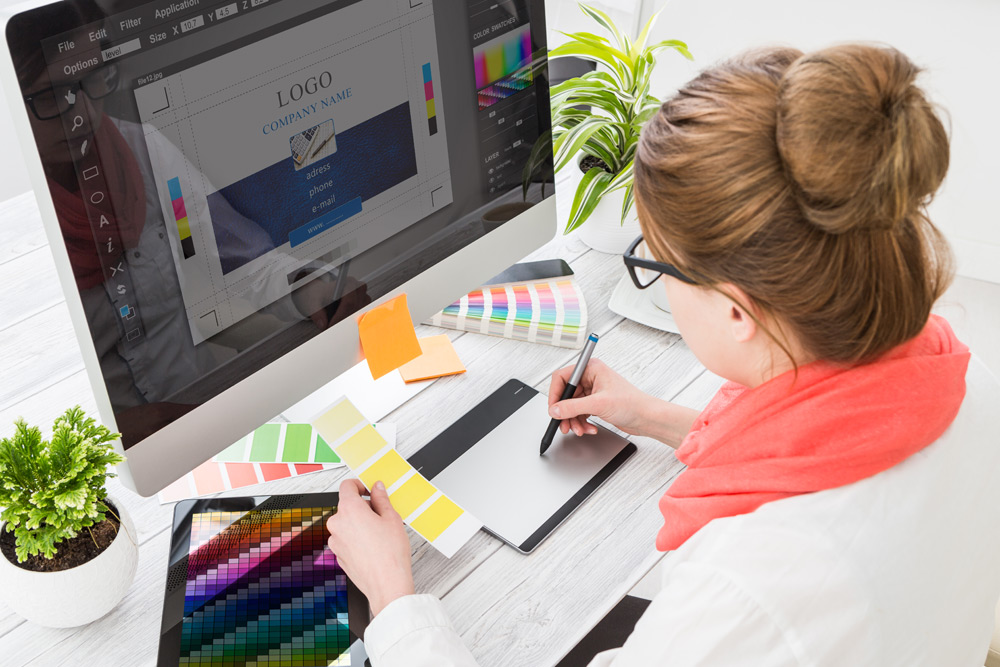 The red and yellow signage of McDonald's is iconic and familiar, but using those colors wasn't a random decision. Ever wonder how color affects marketing and branding? Believe it or not, the colors you choose to represent your company can make or break what people think of your business — almost instantly.
If you've ever wondered how color affects marketing and branding think about the McDonald's sign. It's easy to imagine the golden arches standing out from far away, and that's because yellow is one the easiest colors to see in daylight.
Both red and yellow are also proven colors that make us feel hungry. Many fast food companies use red and yellow in their branding to encourage hunger when you look at their signs. Take a closer look at the fast food restaurants the next time you drive by, you'll be surprised how much of these colors you see.
Look at How Color Affects Marketing and Branding to Figure Out How to Attract Customers
Choosing the right colors for your company can be difficult because different colors elicit different responses or reactions in people. The color red might make one person excited, but at the same time, someone else might associate it with anger.
In the past, many companies have focused on how colors make people feel to determine which they use in their branding. However, new research has shown that this isn't effective due to the way people respond differently. It's impossible to target an audience if all their opinions are different, so how do you pick the right colors?
The trick is to not base your decision on what people perceive colors to mean. Instead, choose colors based on how you want your brand to be perceived. The personality of your brand is important in order to relate to your audience and draw in customers. If you go with colors that don't fit the product or service you're trying to sell, it can be off-putting and people won't feel inclined to come into your store.
People make snap judgments about brands, so making sure everything flows together is key. On average, people make their decision on what they think of your product within the first 90 seconds of interacting with it. 62-90 percent of their decision is solely based on colors.
A Good Sign Can Show How Color Affects Marketing and Branding
With such little time to make a good first impression, it's important to really hone in on what you want your personality to feel like and make sure it's represented through your brand and marketing materials. Trying to match your company's colors to stereotypes is a direct path to failure. The only customers you'll be bringing in are ones who match those fixed ideas, and there aren't going to be very many.
A great way to start off on the right foot with potential customers is to have your colors be a part of your sign. This will help your personality be seen from the moment that people first see your business. A sign is often where relationships with customers begin, so having your colors present can help them understand what your brand is all about.
You can incorporate colors into your sign in many different ways. From the letters on your sign to the material your sign is made of, all of it can be customized to best reflect your brand. Knowing your target customer base is the best way to ensure your colors are going to work with your brand.
Researching customers' reaction to certain colors can help you understand what your best choices are. You should think about why your customers are buying your product to help gauge what colors would fit the type of feeling they experience. For example, if your brand is more outdoorsy or has a sense of toughness, bright purple in your sign might not be the best fit for your customers. When adding color to your sign, you should think about the feeling and mood you're creating in order to have the most beneficial sign.
Working with a professional signage designer can ensure that you have the best design for your business and your location. They'll also be able to give you several different options to choose from so you can be sure that your sign is reflecting your company's personality to shoppers in the most effective way.
---
At Brady Signs, we're a third-generation family business that's served as a premier provider of business signage solutions throughout the North Central Ohio region and beyond for nearly 50 years.
Want to learn how we can convert your brand into a statement using our eye-catching signage for business? We're here to talk.
Looking for a quality signage solution for your next project?