7 Tips for Buying Outdoor Business Signage
March 7, 2016

Posted by:

Ryan Brady

Category:

Signage Benefits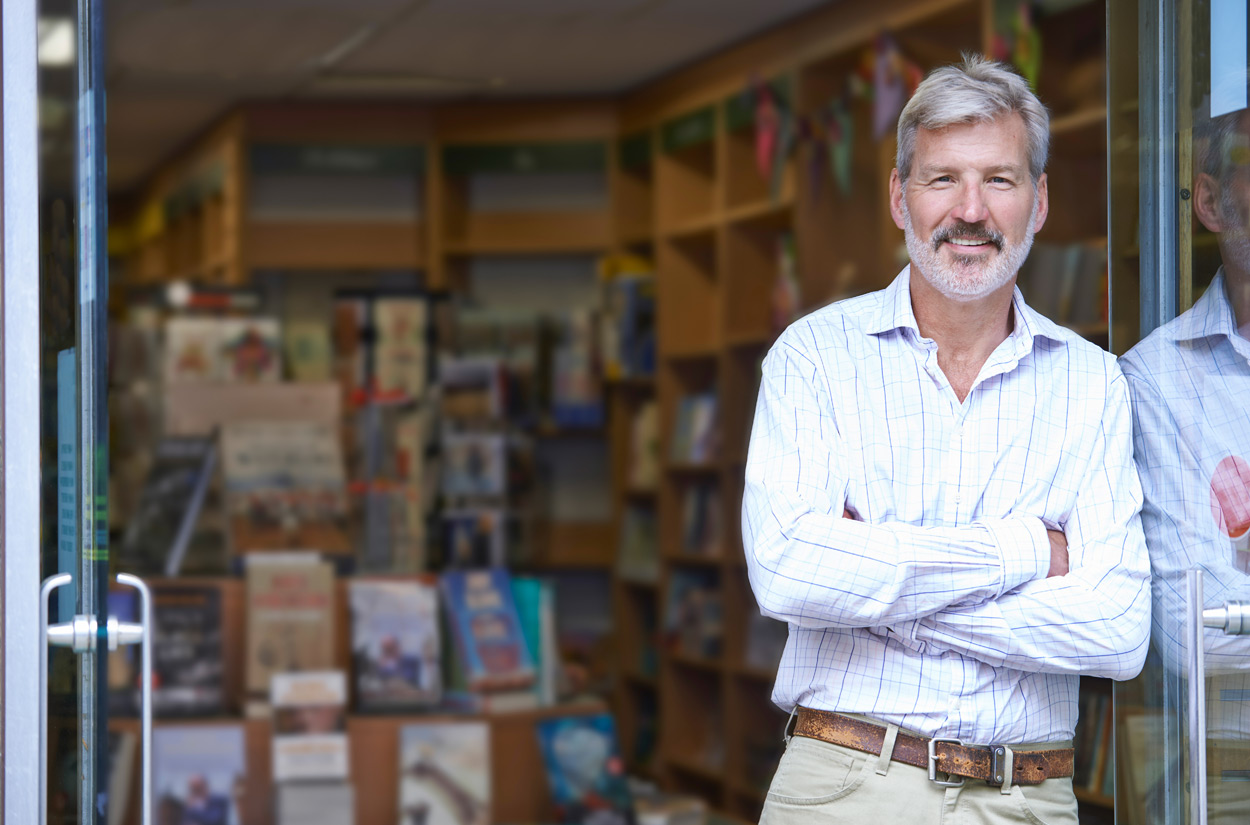 For many small business owners, it's when you know you've made it.
You secure a brick and mortar space, yet the accomplishment doesn't truly sink in until your shiny new outdoor business signage has been installed. There's just something about watching a truck-mounted crane hoist your pylon sign into place or an expert installer screw-mount your wall sign that makes your entrepreneurial experience feel real.
It's a special feeling, no doubt, but not one you should rush to obtain. Long before you enjoy the euphoria associated with having your outdoor business signage erected and capable of garnering impressions from prospective customers, it's important to fully grasp the longterm implications of your signage decision.
Few choices you make as a small business owner carry as much weight as your outdoor business signage selection. After all, nearly 70 percent of consumers believe a business' signage reflects the quality of its products and services. Moreover, effective business signage can be responsible for delivering up to half of your customer base.
Don't shortchange the signage decision-making process simply to alleviate your impatience with reaching the sign installation stage. In this case, the journey proves every bit as crucial as the destination. Here are seven tips for ensuring success when investing in outdoor signage for your small business:
1. Find a Signage Solutions Partner
When it comes to your outdoor business signage, don't go it alone. The role your signage can play in the fate of your small business is simply too significant to forgo having an expert consultant. Not only will the right signage solutions partner oversee your project from start to finish, but that company will also serve as a consistent point-of-contact should future signage requirements arise. Think of this need in the same vein as having a trusted attorney and accountant available to serve your small business.
2. Determine Your Signage Budget
Effective outdoor business signage represents a sizable investment for any small business to absorb. Signage costs vary considerably based on type of sign, size, materials, presence of illumination and other factors. Approach your signage project having a budget in mind — but don't forget you'll be reaping return on investment (ROI) benefits from impressions your business signage generates for years to come. Does your signage provider offer a financing program that enables you to pay off your business signage over the course of several years? That's a worthwhile question to pose when locating a signage solutions partner.
3. Select the Right Type of Sign
Not all types of signage are created equal, particularly as they pertain to your small business. Compatibility matters — don't suffer from a square peg/round hole scenario with your business signage. Although your signage type should reflect your industry and company culture, it's even more important that it serves its primary function — that of maximizing visibility for your business. Common types of signage for business include:
Pylon/Pole Signs: Promote visibility from distance
Wall Signs and Channel Letter Signs: Establish a clear connection between your signage and your place of business
Wayfinding Signs: Assist customers with determining where to enter and park in order to efficiently navigate your place of business
Electronic Message Centers: Market dynamically to potential customers
4. Ensure Forms Follows Function
The architectural principle of "form follows function" refers to the notion that the shape of a building should be based on its intended purpose. This same emphasis on functionality holds true for your business signage. Focus on your signage's core function of drawing visibility to your business. Without this, the level of uniqueness or visual appeal associated with your outdoor business signage proves meaningless. When it comes to visibility, determine the average distance a viewer will be from your business signage, considering factors like proximity to the street, speed limit on that street, sign height and illumination.
5. Demand Durability
Much like visibility, durability is non-negotiable. Your outdoor business signage must be able to withstand the elements imposed by Mother Nature. While normal wear and tear over time is inevitable, a durable piece of business signage should last for years on end. Ensure your signage provider's fabrication process involves high-quality materials intended to endure all types of weather. Then make sure your business signage is expertly installed and ready to last for the long haul.
6. Comply with Zoning Regulations
Most cities and townships have specific regulations governing the size and type of outdoor business signage businesses can pursue. The task of navigating local signage zoning laws and securing permit approval from the appropriate municipalities can seem daunting. In the event your local zoning laws prohibit you from installing your signage design of choice, consider applying for a variance to the existing regulation. Regardless of how you opt to proceed, your signage solutions partner can offer expertise regarding permit rules pertaining to your region.
7. Leave Room for Flexibility
No one knows what the future holds. Perhaps you'll decide to retrofit your signage to LED illumination. Or something will come along that completely rewrites the rulebook on outdoor business signage. Since your signage needs might change over time, it's worthwhile to pursue a type of design that affords you flexibility in the event an update proves necessary. Having the foresight to seek adaptability now will help ensure your business signage remains relevant for its entire lifespan.
---
At Brady Signs, we're a third-generation family business that's served as a premier provider of business signage solutions throughout the North Central Ohio region and beyond for nearly 45 years.
Want to learn how we can convert your brand into a statement using our eye-catching signage for business? We're here to talk.
Looking for a quality signage solution for your next project?