Finding the Signage Design That Works For Your Business
April 8, 2016

Posted by:

Ryan Brady

Category:

Design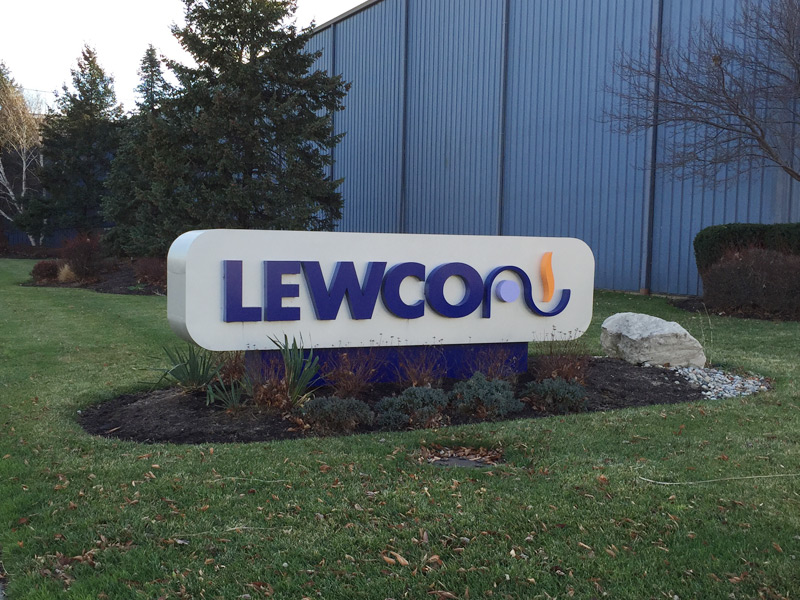 Having the right signage is a huge part of what helps a business establish its brand, which is clearly one of the most important business assets. But, if your signage design doesn't properly match your brand, bring visibility to your business or prominently display your logo, your branding can — and will — suffer.
Therefore, it's key to nail your signage design from the beginning. You only get one chance to make a first impression, so you need to make sure your signage design is clear, welcoming and on point with your brand.
To do this, you'll want to focus on three key points — signage design, sign quality and ongoing sign maintenance. If you do this right from the start, your Northeast Ohio business could join the list of our favorite business signs in ohio, or even become iconic like some of America's greatest business signs.
Signage Design That Shines
Optimal business signage represents one of the most impactful marketing strategies you can adopt to grow your business. By displaying visually-captivating signage, your business will enjoy increased visibility and a point of differentiation from competitors. Functionally, you'll convert your brand into a more recognizable statement.
But to leverage this opportunity successfully, you need a business signage partner you can trust — one that will help you grow your customer base, increase profitability and make sure you remain top-of-mind with your customers.
Whether you already know what you want in a business sign or are starting from scratch in search of creative signage design ideas, you'll want to work with a talented team of design consultants that has the expertise to bring your business signage design from concept through reality.
Creating a Sign That's Well-Made (and Approved by Your Municipality)
When creating a signage design for your business, it's vital to partner with a company that's talented and creative, and it's equally important to work with a company that fabricates high-quality signs. There are a lot of bargain sign-making services out there, but will those signs stand the test of time?
If your signage is made with the highest-quality materials, it will assure that your sign will hold up for years — particularly in the harsh weather conditions we experience here in Northern Ohio. Indoor signs need to be well-made, too, especially if they're in high traffic areas where a customer or delivery person could potentially damage them.
On top of that, you'll want to make sure your business signage partner will oversee the sign-building process to ensure quality control and your complete satisfaction. And don't forget about the sign permitting process. Most cities and townships in Northeast Ohio have sign ordinances, so be sure to know the specific rules governing your region. Signage regulations generally vary based on your business's zoning district (commercial, industrial, mixed-use, etc.) and you should refer to your local zoning ordinance to determine what kinds of signs are allowed, where a sign can be located on your site and what the maximum size of a sign can be, among other permit-related factors.
Nearly every component of the business signage process — design, installation, resizing, refacing and replacing — requires permit approval. But by working with a quality signage company that can cut through the bureaucratic complexity, you can circumvent any perceived barriers and achieve the signage design your business needs.
Proper Maintenance
A beautifully designed sign that's well-made with high-quality materials is great, but if it's not functioning properly, it's useless. This is why you need to factor ongoing maintenance into your signage design. And this is why you need to partner with a company that is experienced, responsive and versatile.
Research indicates that 85 percent of your customers live within a five-mile radius of your business. Yet, this built-in customer base may not notice you if your business signage is non-operational or otherwise ineffective.
Don't let darkness descend upon your business. Work with a company that is prepared to tackle all your signage service and maintenance needs. From preventative maintenance to storm damage repair to energy efficient upgrades, you need a partner that has been performing these services on a daily basis for decades — one that will always make sure your signage is up and running and looking like new.
---
At Brady Signs, we're a third-generation family business that's served as a premier provider of business signage solutions throughout the North Central Ohio region and beyond for nearly 50 years.
Want to learn how we can convert your brand into a statement using our eye-catching signage for business? We're here to talk.
Looking for a quality signage solution for your next project?