Signs of Greatness: Our Favorite Business Signs in Ohio
February 22, 2016

Posted by:

Ryan Brady

Category:

Branding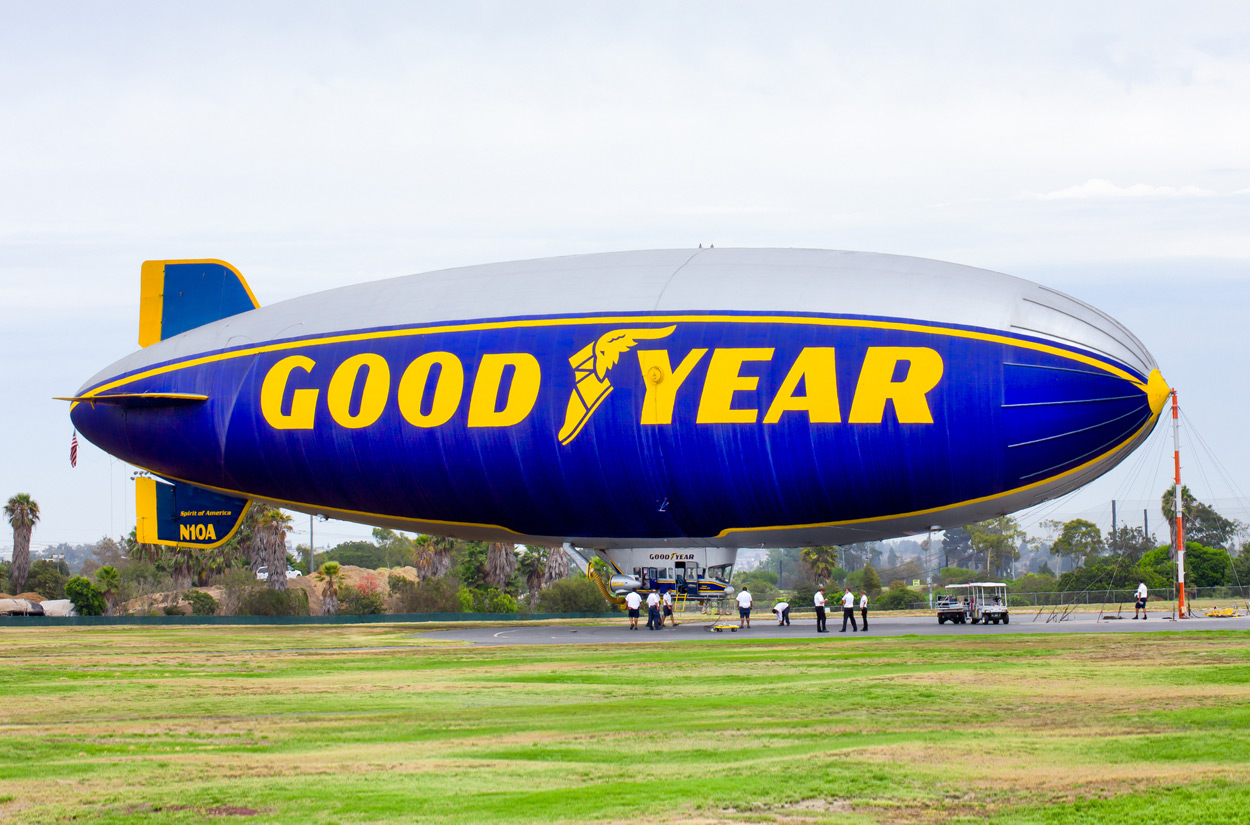 "Ohio…So Much to Discover!"
The Buckeye State's official slogan is aimed at promoting in-state travel and tourism opportunities, yet the motto can also be applied to the vast array of business signs in Ohio.
From sprawling cities to Appalachian foothills to a Great Lake, Ohio offers visitors tremendous diversity — and the state's selection of business signage is no different. No matter which of the state's regions you traverse, you're bound to encounter dynamic electronic message centers, attention-grabbing monument and pylon signs and even an occasional piece of signage retrofit for LED illumination.
In December we provided a sampling of America's most iconic signage. Now it's time to think local and pay homage to our home state. Here are a few of our favorite business signs in Ohio:
Sign: American Sign Museum Sign
Location: Cincinnati, Ohio
Year Erected: 2012
Why Our Favorite: If you're a signage geek, then this museum is for you. It contains 19,000+ square feet of historic and culturally-significant signage, including a working neon shop. While many signs at this museum are worth your time, we're particularly fond of the welcome sign, which features a 20-foot-tall genie holding a "Welcome" banner above his head. Constructed in the 1960s, this sign originally stood in front of a California carpet cleaning company.
Sign: Cedar Point Sign
Location: Sandusky, Ohio
Year Erected: 2005 (year current signage added)
Why Our Favorite: Fabricated and installed by Brady Signs, the entranceway sign to the "Roller Coaster Capital of the World" greets visitors with Snoopy and a colorful, bold depiction of the amusement park's logo. The sign's background changes depending on the featured new attraction for a particular season. While the superb signage at Cedar Point fits the world-class amusement park, we must admit to being a tad bias. Brady Signs is responsible for some of Cedar Point's signage, including several electronic message centers located throughout the park.
Sign: Columbus Dispatch Sign
Location: Columbus, Ohio
Year Erected: 1925
Why Our Favorite: Sporting a tagline declaring it as "Ohio's Greatest Home Newspaper," this old-fashioned neon sign sits atop the five-story former Dispatch headquarters building near the statehouse in downtown Columbus. It has served as an iconic landmark for the city for nearly a century.
Sign: Goodyear Blimp
Location: Akron, Ohio
Year Erected: Since the 1920s
Why Our Favorite: Iconic and mobile, this fleet of airships is operated by the Akron-based Goodyear Tire and Rubber Company. Each blimp is adorned with the Goodyear logo featuring the famous wingfoot symbol. You can't help but notice when the Goodyear Blimp flies overhead. It represents an enduring corporate icon and powerful advertising technique.
Sign: Key Tower Sign
Location: Cleveland, Ohio
Year Erected: 2005 (year current signage added)
Why Our Favorite: Among immobile business signs in Ohio, you can't get any higher than the illuminated signage adorning KeyCorp's headquarters in downtown Cleveland. Signage in the form of a 15-foot red key matching the bank's logo is mounted to all four sides of the pyramid-shaped crown at the tower's peak. At 947 feet, Key Tower represents the tallest skyscraper in Ohio — visible from more than 20 miles away.
Sign: Ohio Stadium Scoreboard
Location: Columbus, Ohio
Year Erected: 2012 (year new scoreboard completed)
Why Our Favorite: Home to The Ohio State University Buckeyes, Ohio Stadium boasts the largest capacity of any stadium in the state. Its horseshoe-like shape focuses crowd attention to the area above the south end zone, where the stadium's state-of-the-art scoreboard is located. Measuring 42 by 125 feet and topped with the trademark Ohio State "O," this scoreboard is simplistic yet wholly effective and visually stunning for those in attendance.
Sign: Ohio University Alumni Gateway
Location: Athens, Ohio
Year Erected: 1915
Why Our Favorite: Ohio's oldest university needs a grand entrance, and its Alumni Gateway fulfills this requirement nicely. This historic brick entranceway to campus connects Ohio University with the city of Athens at a main intersection. A stone inscription greets visitors to campus with the following message: "So enter that daily thou mayest grow in knowledge, wisdom and love."
Sign: Playhouse Square Signs
Location: Cleveland, Ohio
Year Erected: 2014 (year latest signage updates completed)
Why Our Favorite: Some business signs in Ohio offer a flash of pizazz. Playhouse Square in downtown Cleveland represents the largest performing arts center in the United States outside of New York City. Not only does this entertainment district include a 1920s-themed retro sign rising to a height of 44 feet with 9-foot letters and 3-inch LED bulbs, but it also features the world's largest outdoor chandelier — an icon comprised of 4,200 crystals suspended above the district's main intersection.
Sign: Quicken Loans Arena Scoreboard
Location: Cleveland, Ohio
Year Erected: 2014 (year scoreboard renovation completed)
Why Our Favorite: Home to the NBA's Cleveland Cavaliers, among other sports franchises, Quicken Loans Arena recently introduced a new scoreboard known as the "Humongotron." This four-sided, center-hung scoreboard has four enormous HD video screens that are tilted and uniquely curved to provide optimal viewing angles for all fans. It's a product of the next generation of arena entertainment and features 5,550 total square feet of LED technology, making it the largest HD scoreboard in any arena in the country.
---
At Brady Signs, we're a third-generation family business that's served as a premier provider of business signage solutions throughout the North Central Ohio region and beyond for nearly 45 years.
Want to learn how we can convert your brand into a statement using our eye-catching signage for business? We're here to talk.
Looking for a quality signage solution for your next project?