Splashy or Simplistic: Which Signage Design is Best for Business?
September 22, 2016

Posted by:

Ryan Brady

Category:

Branding, Design, Signage Benefits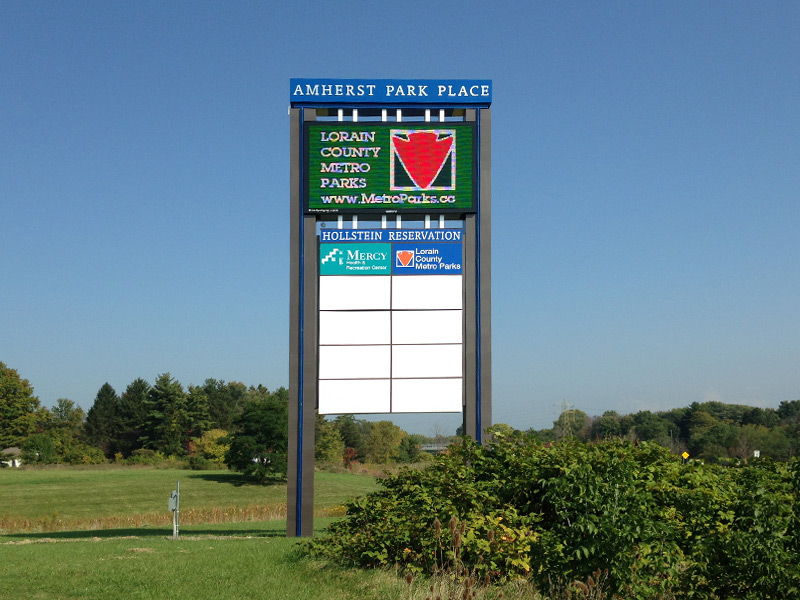 As a business owner, you know how to weather the changing trends of culture, demographics, and economic tides by adjusting business practices to fit different types of consumers. But did you know those trends affect your commercial outdoor business sign as well?
Whether it's appealing to Baby Boomers or catering to Millennials (and every generation in between), the importance of keeping business strategies current is crucial to survival. In fact, advertising, marketing, and promotional displays rely heavily on the psychology of signage.
So, when considering the present cultural climate and your specific business branding, the design of your commercial outdoor business sign is vital.
Here's how to cater your commercial outdoor business sign to your specific customer base.
Generational Trends
While most business owners realize the importance of outdoor graphics and in-store signs, many may not fully recognize how tailoring your signage to uniquely fit your target consumer market can serve as an effective strategy to promote your business.
A recent survey commissioned by FedEx Office looked at signage trends across generations. Here are some interesting tibits from that study:
45 percent of Baby Boomers are more likely to employ signage with a simplistic design.
29 percent of Generation Xers feel contemporary design styles drive customers to their businesses.
47 percent of Millennials favor a commercial outdoor business sign with modern graphics and significant creativity.
Business owners that focus on their target consumer audience will use the type of signage to best reach that audience. One factor that was almost unanimous among business owners (91%), is the fact that sign graphics must be readable. Partnering with a qualified commercial outdoor business sign expert has proven a successful way to ensure your business signage not only matches your business's brand, but also draws in customers.
What Graphic Designers Know is Important!
When it comes to a commercial outdoor business sign, factors such as the location and message of the sign should all be closely considered for maximum visibility and impact. Yet, what graphic designers know can be crucial to grabbing your customers' attention and getting them to enter your establishment and, hopefully, make a purchase.
After considering your target consumer, implementing the important graphic design elements of color, text readability, and sign size, as used by graphics designers, can assist in creating the perfect sign for your small business.
The psychology of color in marketing and branding can be applied to a commercial outdoor business sign. According to Entrepreneur, using color to persuade human behavior is an outdated notion. Instead, applying the right colors to fit your brand is a more effective approach — the colors of your sign should fit what's being sold. Depend on the consumer's brain to connect your sign colors with your product. For instance, an auto parts dealer should probably stay away from pink or sky blue.
When it comes to readability, a commercial outdoor business sign should consider text fonts that are not only legible but also pair well with the overall feel of the sign. Modern fonts fit well with splashy signage aimed at Millennials, whereas contemporary and italic text fonts are preferred for Baby Boomers.
Splashy or Simplistic?
Splashy or modern signs attract Millennials and will focus on creativity, humor, and/or irony to provoke interest. Splashy uses of color that offer maximum contrast, such as tangerine with teal, or bold neon color combos like fuschia and jewel blue, or even mating contrasting primary colors like yellow and red, are common tactics. Likewise, the text fonts should be readable, yet unique and modern. These types of signs often work well for products and services geared towards younger consumers, such as apparel and shoes, restaurants and bars, athletics and sports gear, and novelty shops.
Simplistic signs with contemporary elements do well to cover the wider audience of Baby Boomers and Generation Xers and can be applied to many business brands. The graphics should be paired with a mix of warm and bold colors, using contemporary fonts. A simplistic commercial outdoor business sign will work well for small professional offices, repair and maintenance shops, and specialty retailers.
Pay Attention to Size and Scale
No matter which type of sign you choose, making sure the sign is within the local zoning regulations for size and location is important. A commercial outdoor business sign should also fit in with the other businesses in the neighborhood, yet still stand out. Overtly large and boisterous signs can avert potential customers away from your business.
Therefore, it's vital to work with a commercial outdoor business sign expert — they'll deliver the design excellence that will ensure the perfect sign for your business.
---
At Brady Signs, we're a third-generation family business that's served as a premier provider of business signage solutions throughout the North Central Ohio region and beyond for nearly 50 years.
Want to learn how we can convert your brand into a statement using our eye-catching signage for business? We're here to talk.
Looking for a quality signage solution for your next project?