Small Business, Big Marketing: How To Design Small Business Signage That Pops
January 19, 2018

Posted by:

Ryan Brady

Category:

Branding, Custom Signage, Design, Letter Sizing, Signage Benefits, Signage Strategies, Small Business Signage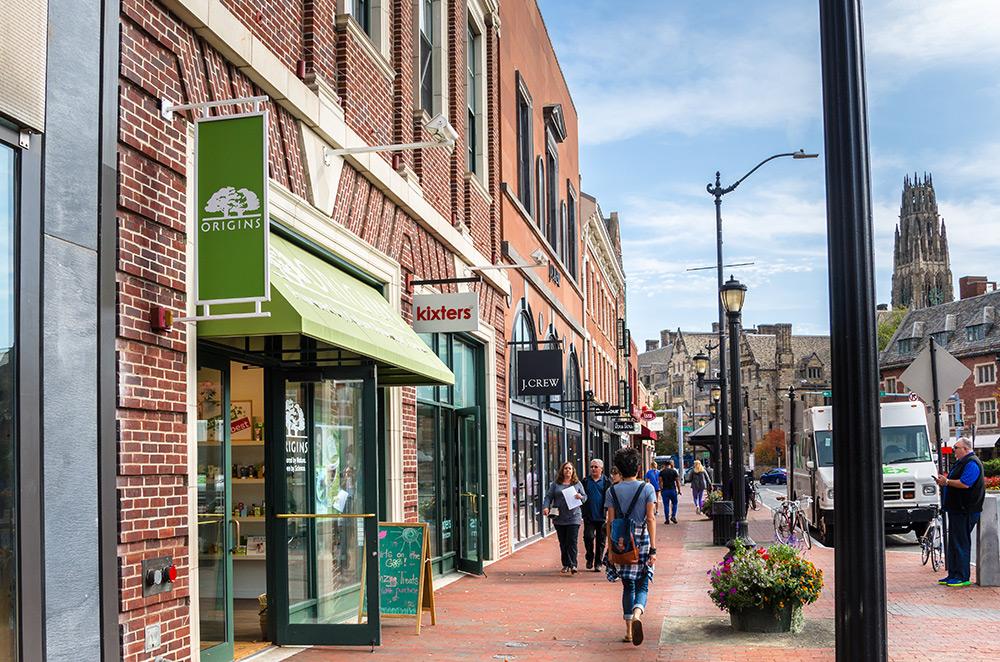 In this day and age, digital media seems to be everywhere, with businesses intensely focused on driving traffic and increasing profits through social media campaigns and internet advertising. While all of that is important for small businesses, it's equally important to focus on small business signage that presents your product and services in the right light when customers arrive at your doors.
Just because you own a small business doesn't mean you can't make a huge splash with your signage. Even if internet and/or traditional advertising lead people to check you out, an old or badly-designed can give them second thoughts. For customers who happen by and have never heard of you, your sign may be the very first impression they get of the service or product you provide. You only get a few seconds to convince them, so it's best to feature thoughtful, professionally-created small business signage that takes the following elements into consideration.
How To Design Small Business Signage That Pops
Design
It's important that the overall design of your sign look professional and most of all – appropriate for your business. In one quick glance, it needs to tell people everything they need to know about what kind of products or service they can expect from you.
Color
The color scheme of your sign should be consistent with your brand, whether your sign simply features the name of your business or also includes graphics or a logo. Too much color can make your sign look busy and hard to read, but carefully-chosen color can add just the right touch.
Materials
If you're going to invest in a sign, be sure to opt for materials that can withstand the location in which it will be installed. While interior signage can last for years, exterior signage has to withstand all that the outdoors has to offer. This includes UV damage caused by the sun beating down on it, wind, rain, as well as wintertime temperatures, ice, and snow. Aluminum signs hold up well and resist rust, while polycarbonate and acrylic are excellent choices in plastic small business signage. For a wood look, go with HDU – a more rugged option that will outlast real wood.
Contrast
You'll need to consider more than the look of your sign itself, but also what will be around it. If it will be installed on the side of a wall or building, make sure that your sign won't blend in with the surrounding brick, stone, or other materials. If your small business signage will be mounted up high, think about what other signs and objects (such as trees) will be nearby and make sure it stands out.
Size
Size is another big consideration when it comes to your overall sign and the writing on it. While your idea for an elegant, petite sign for your doggie spa may look wonderful up close, if it's too tiny, it will be nothing but an unreadable blur to people who drive by.
Installation
Even the best-laid plans for your small business signage can turn into a nightmare if you don't have it professionally installed. While DIY sign installation may seem like a good idea at first, you'll end up spending more to have the sign repaired or remade if it all comes tumbling down.
Placement
There's no worse feeling than getting your brand new small business signage installed, stepping way back … and finding that it's not properly visible. Whether you're hoping to catch the attention of passing pedestrians or need to call out to motorists who are whizzing by, placement matters.
Lighting
Is your business open at night? If so, it's essential that your signage is properly illuminated. Even if you close at 5 pm, having lighted signage is excellent advertising to let people know that you're there and that they can reach you during your regular business hours.
Local Regulations
OK; perhaps there is one feeling worse than installing your sign and discovering that it's all but invisible to passersby — and that's installing your sign and receiving a notice from your local government that it's in violation of a city ordinance and must come down. It's essential to be aware of all zoning laws and local regulations before finalizing any design for your small business signage.
Work with Professionals
The final aspect of small business signage design to keep in mind is to do it right from the start by working with professionals like the team at Brady Signs. From the visual layout and size to proper placement and installation, we'll make sure you start off on the right foot to make the best first impression.
---
At Brady Signs, we're a third-generation family business that's served as a premier provider of business signage solutions throughout the North Central Ohio region and beyond for nearly 50 years.
Want to learn how we can convert your brand into a statement using our eye-catching signage for business? We're here to talk.
Looking for a quality signage solution for your next project?