Signage As a Marketing Tool: The Long-Term Benefits of Business Signs
June 18, 2021

Posted by:

Ryan Brady

Category:

Advertising Alternatives, Branding, Business Branding, Signage Benefits, Small Business Marketing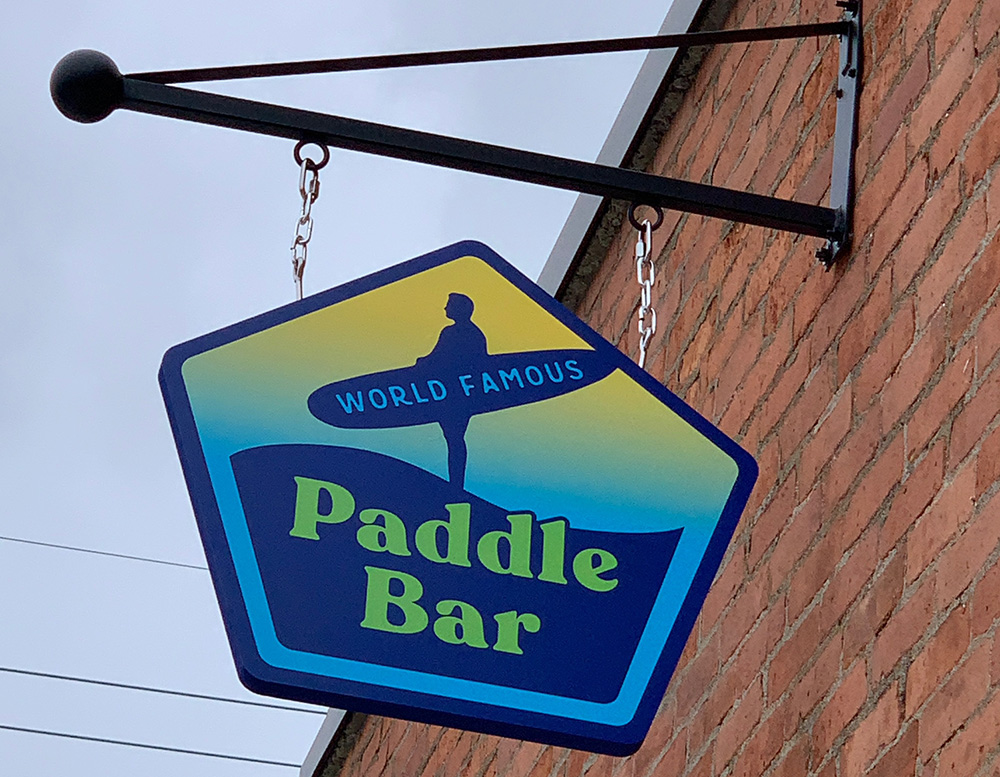 When building a marketing plan, businesses typically think about online ads, social media marketing, direct marketing, and so on. They fail to understand that these marketing strategies may only reach prospects who are looking for similar products or services, but hundreds and thousands of people are driving by their business every day. Since business signs are pretty commonplace, business owners often take them for granted and undermine their power.
Per a study conducted by researchers from the Sign Research Foundation, the addition of a sign at each fast food outlet in Los Angeles resulted in an increase in the overall revenue by almost $132 million. Captivating business signs can serve as effective marketing tools. Therefore, if you aren't already, it's time you look at signage as a marketing tool for your business. According to the US Small Business Administration, signage delivers the highest return on investment (ROI) as it is one of the most affordable marketing tools.
You can use signage as a marketing tool to:
Attract prospects
Create brand value
Drive impulse sales
Attractive Signage Boosts Impressions and Draws More Visitors
Research shows that 8 out of 10 customers enter a store because of their interest in the business' sign alone. Also, 42% of women and 31% of men enter a store based on the business sign. Therefore, effective business signs can help a great deal in drawing more visitors to your business.
Effective signage can help small businesses build brand recognition and gain immediate visibility in the minds of consumers. Almost 2 in 5 shoppers say they have made quality-based assumptions about a business based on the clarity and quality of their signs.
Ensure Your Business Signs Are Visible and Don't Blend Into the Environment
While designing business signs, it's of the utmost importance to keep in mind the viewer's vision and perspective to effectively communicate your brand's message. For instance, if your business is located in an area with thick vegetation, green and white signs can lead to camouflage. Per a 4-year study conducted by the Sign Research Foundation, approximately 54% of shoppers say they have driven by and failed to locate a business because of an ineffective business sign.
Other Reasons Why You Should Use Signage as a Marketing Tool For Your Business
Here are a few reasons why using signage as a marketing tool is a great idea for your business:
Signs provide both customers and prospects with the first and last impression of your business.
Signs pave the way for discovery. They compel visitors to walk into your store or office and explore your products/services.
Signs establish your brand. You can add your branding elements, business logo, caption, and a lot more to your signage to build your brand's reputation.
Signs provide businesses with a competitive advantage. In a sea of competitors, attractive signs can be a differentiator.
Signs can serve as a marketing tool round the clock, unlike other marketing tools, such as ads.
Digital Signs – The Best Marketing Tool in 2021
Digital signs are more engaging and visual than other signs on the market. You can customize them per your requirements and create attention-grabbing displays that tell your brand's story.
One of the best things about digital signage is that you can broadcast a wide variety of content from time to time. You can even change the sign's content remotely. If you want to advertise a new product or service in different locations at the same time, you can use digital signs. Moreover, digital signs can be used to display interactive content which is a great experience for customers and prospects. Therefore, by implementing digital signage in your business, you can bring down the costs associated with traditional marketing campaigns.
Work With a Professional to Get the Signs Right
Signage can be used as a versatile marketing tool to boost your brand value, draw new customers, and increase revenue. However, we recommend consulting with a signage professional to create the perfect signage for your business, keeping in mind zoning and other considerations.
---
At Brady Signs, we're a third-generation family business that's served as a premier provider of business signage solutions throughout the North Central Ohio region and beyond for nearly 50 years.
Want to learn how we can convert your brand into a statement using our eye-catching signage for business? We're here to talk.
Looking for a quality signage solution for your next project?