Don't Let Ineffective Business Signs Drive Customers Away
July 10, 2020

Posted by:

Ryan Brady

Category:

Design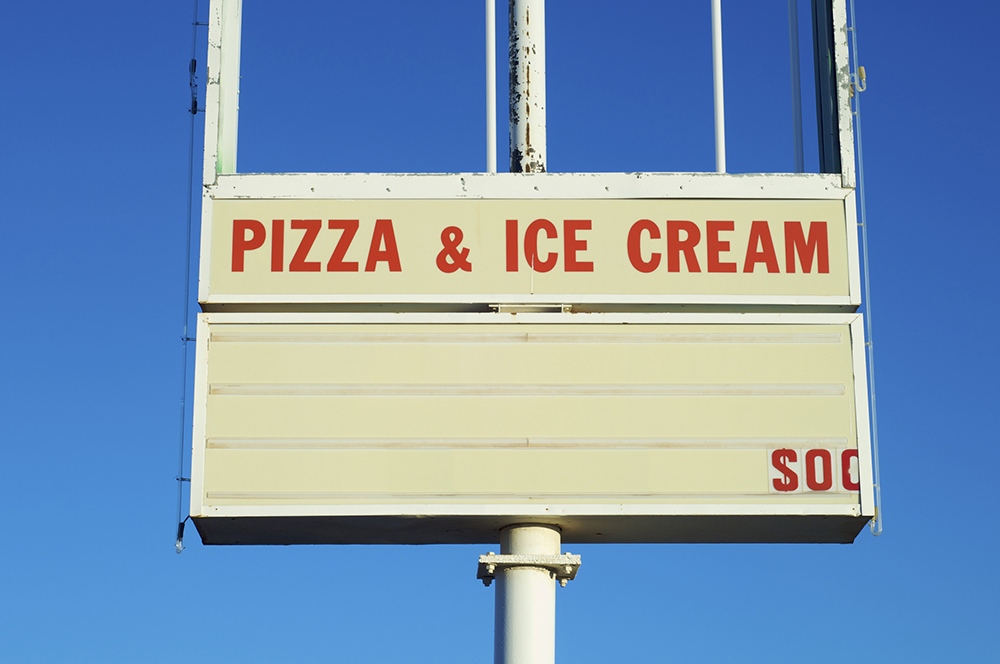 There's a lot of talk about what makes a good business sign – one that catches people's eye, sparks their interest, and tells them all about your business with just a glance. When you're starting from scratch on a new business sign design, however, sometimes all the tips in the world still leave you uncertain about how to begin. Whether you're reopening your business after being closed for a while, updating your current signage, or crafting a business sign for the very first time, it can be helpful to look at ineffective business signs to know what mistakes to avoid.
From overall poor design to shoddy materials and installation, the following is a list of pitfalls to watch out for as you create your new signage.
4 Ways Ineffective Business Signs Drive Customers Away
1. Bad Sign Design
While a retail business sign is an excellent way to make your business stand out, you want to make sure it's standing out for good reasons. Being the neighborhood eyesore or laughingstock due to bad sign design isn't helpful to your brand. Just as good graphic design can benefit your business, a bad design can result in lost customers and lost money spent trying to turn the design around.
If you're going to spend money on a sign, make sure it's professionally-designed and sends the right message about what your business has to offer. This will not only help boost your bottom line; you'll avoid having to go back to the drawing board due to an ineffective business sign.
2. Bad Colors and Fonts
So you've got a killer sign design in mind – mission accomplished, right? Wrong. The next step is to take a step back and take a look at your sign's colors and font. There are entire books to be written about the psychology of color and how it impacts everything from web design to product packaging. This also applies to business signage. Is your sign a color that strikes the right chord with potential customers?
In addition to color, font is a major factor in avoiding an ineffective business sign. Even with the right messaging, a font that's not easily readable from afar will fall flat with passersby. Part of the power of outdoor signs lies in their being easily visible. Also, make sure that your font is appropriate for the type of business you have – whether it's a law firm or a landscaping company.
3. Poor Materials
Imagine the message it would send if a business owner handed you one of their cards and instead of a thick, professionally-made card, it was one they'd obviously printed out on cheap printer paper at home and cut out with scissors. First impressions matter, and that's why some of the most ineffective business signs are ones that are constructed of poor materials. If you won't spend the time or money on crafting a quality sign, why should customers feel that you'll spend the time necessary to create a quality product or properly complete a service?
Another downfall with shoddy signage is that it makes maintaining them a chore. With proper sign cleaning and maintenance, a quality design should last. When you use poor materials, what could have been regular maintenance quickly turns into expensive repairs and replacement.
4. Improper Installation
Another thing that it's important to get right the first time around is proper sign installation. Improper installation can result in an ineffective business sign in multiple ways. Signs that are installed at a height that's too low or in a bad location might not be visible. Sign lighting or elements can easily be damaged by inexperienced installers.
Even worse – even if your sign is installed properly, if it's in violation of local laws or sign ordinances, you can be subject to fines and be forced to remove it.
All of this adds up to one thing: ineffective business signs are a costly mistake. By working with a professional sign design and installation company, you can avoid the pitfalls and hit the ground running with your brand new business signage.
---
At Brady Signs, we're a third-generation family business that's served as a premier provider of business signage solutions throughout the North Central Ohio region and beyond for nearly 50 years.
Want to learn how we can convert your brand into a statement using our eye-catching signage for business? We're here to talk.
Looking for a quality signage solution for your next project?