Outdoor Signage vs Indoor Signage: Which is More Important?
August 28, 2020

Posted by:

Ryan Brady

Category:

Interior Office Signs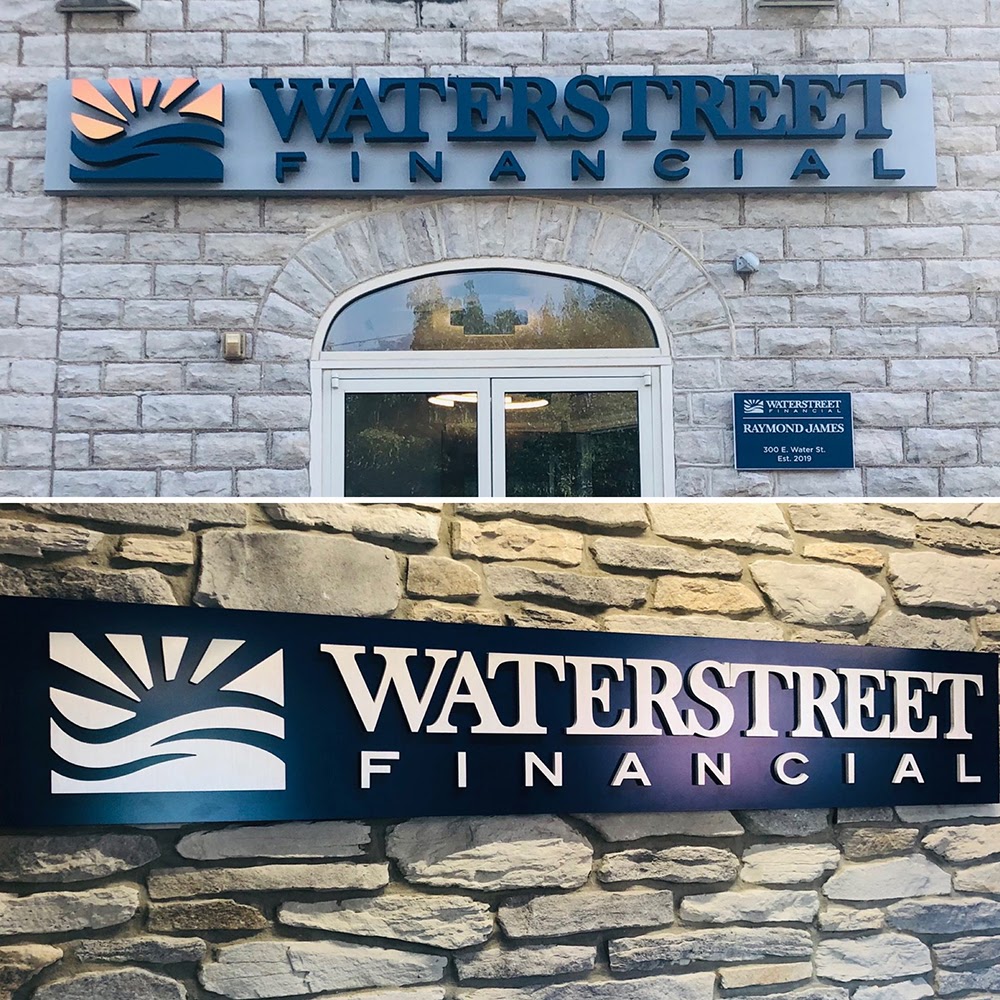 If you're a business owner, you want to put every dollar where it counts – and that includes spending on signage. With such a wide variety of business signage available, it can be tough to know where to direct your budget. Do you wow passersby with a flashy outdoor sign or focus on enticing people once they step through your front door? The answer depends on your individual business needs, and it's helpful to understand the difference between outdoor signage vs. indoor signage.
To decide whether your business needs to budget for indoor or outdoor signage, here are some factors to consider.
The Goal of Your Signage
When thinking about outdoor vs. indoor signage, the first thing to consider is your audience. Outdoor signs are designed to catch the attention of new customers and pull them towards your business while educating them about the products, services, and value you have to offer. Meanwhile, indoor signs are designed to appeal to consumers once they've arrived at your storefront. If your goal is to attract attention from passersby, consider installing (or updating) outdoor signage. If designed thoughtfully and with quality materials, an outdoor sign can greatly boost the traffic coming through your doors.
Types of outdoor signs include lighted LED signs, pole signs, digital messaging centers, and multi-tenant cabinet signs or pylon signs for businesses that share a shopping center with other businesses. No matter what type of business you have or where it's located, there is a style of outdoor sign to fit your purposes.
Indoor signage is meant for a different audience. You can think of indoor signage as something that you use to welcome and further educate potential customers once they've approached or entered your business. These might include illuminated displays, window or floor graphics, or directional signs.
ADA Compliance
Keep in mind that certain indoor, as well as outdoor, signage must be ADA-compliant. This includes signs that indicate permanent rooms, restrooms, and exits, for example. There are many different specifications for ADA-compliant signage, depending on where it's located and what its purpose will be. For indoor signage, one requirement is that the baseline of the tactile copy on each sign is mounted between 60 inches at its highest point and 48 inches at its lowest point.
When it comes to outdoor signage that must be ADA-compliant, parking signs are one example. This especially applies to handicapped parking spots. In addition to the signage displaying the "handicap" pictogram, the spaces must be clearly marked with paint.
Differences in Materials
Another difference between outdoor signage vs. indoor signage is the type of materials from which they're constructed. Outdoor signs are exposed to extreme elements day in and day out through all the different seasons of the year. As such, they're subject to lots of wear and tear. Outdoor signage must be made of durable materials that can stand up to a beating from Mother Nature.
While you still want indoor signage to last a long time and appear high quality and not as an afterthought, it can be made of materials that aren't as sturdy as outdoor signage. You sign company will help you decide what signage materials will work best for the type of sign you have in mind.
Outdoor Signage vs Indoor Signage: Choosing the Right Type of Sign
Once you've opted for outdoor vs. indoor signage, there are many more choices to make before choosing the right one. Sign angle, lighting, the appropriate size and font of the wording, and which materials are best for your purposes are just a few of the things you'll need to consider. Your experienced signage company will be able to walk you through the process one step at a time, ensuring that your investment is one that will reap the most benefit … and that it's one that will last.
---
At Brady Signs, we're a third-generation family business that's served as a premier provider of business signage solutions throughout the North Central Ohio region and beyond for nearly 50 years.
Want to learn how we can convert your brand into a statement using our eye-catching signage for business? We're here to talk.
Looking for a quality signage solution for your next project?