The Importance of ADA-Compliant Business Signs
June 9, 2017

Posted by:

Ryan Brady

Category:

Custom Signage, Design, Signage Benefits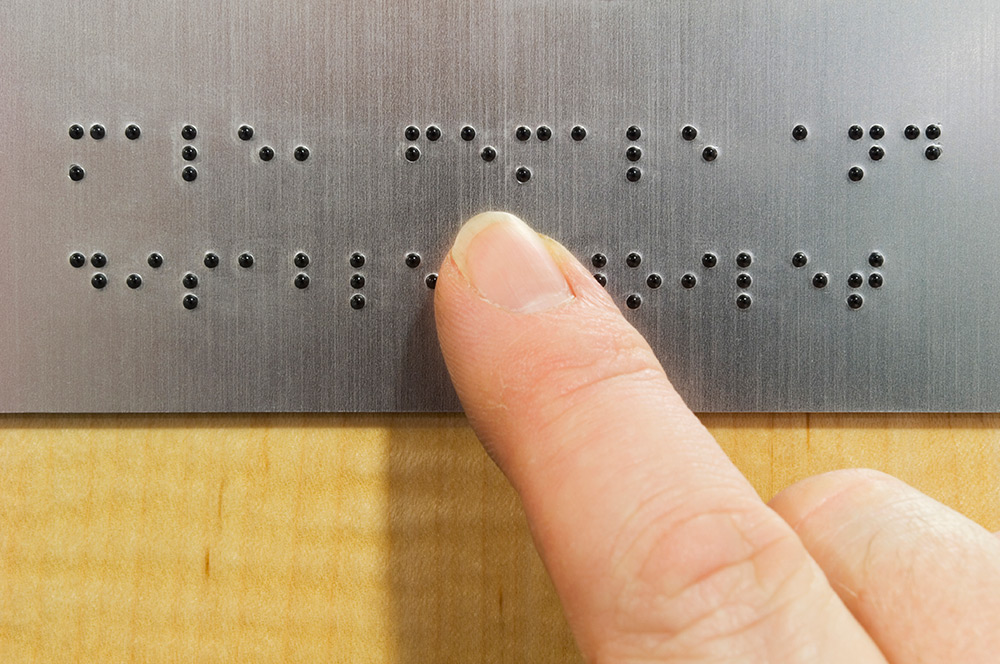 When you're a business owner, your goal is to make your business attractive and accessible to all of your customers. This includes customers with disabilities, and the Americans with Disabilities Act (ADA) provides specific guidance on the issue.
The ADA is a federal law that ensures that people with disabilities can enjoy everyday activities such as shopping, watching a movie, dining out at a restaurant, or accessing all manner of buildings in order to do business and receive medical care, for example. The law requires business owners to make "reasonable accommodations" to people with disabilities. Those accommodations include things like access to various parts of the building, including restroom facilities. Many business owners don't realize they also must have ADA-compliant business signs.
What Is the Function of ADA-Compliant Business Signs?
ADA-compliant business signs feature tactile, high-contrast letters that are easy to read. They also feature Braille lettering. Why? Because business signage doesn't end just because a customer has come through your doors.
This is especially true for customers with visual disabilities. ADA-compliant business signs are useful in guiding people with visual disabilities to different areas of your building. This includes over 2.5 million Americans who are legally blind. ADA-compliant business signs are also helpful to seniors and those with vision affected by conditions such as macular degeneration and glaucoma.
ADA Sign Guidelines and Requirements
For many business owners, ADA requirements can be confusing. For example, signs that denote building addresses, parking signs, directories, and signs that will be in use for seven days or less aren't required to be ADA-compliant. All permanent rooms and spaces inside a business are required to have ADA-compliant business signs. This includes restrooms and vending areas, as well as stairwell signage.
In addition to having the proper signage, business owners must make sure each sign is properly installed. The ADA requires that the baseline of the tactile copy on each sign be mounted between 60 inches at its highest point and 48 inches at its lowest point. Signs next to a single door must be mounted on the wall closest to the latch side of the door. For double doors, the sign must be installed to the right of the right-handed door.
These are only a few of the regulations regarding signage and mounting, which is why partnering with a signage company that's experienced with ADA-compliant business signs is important.
Branding and Compliance
ADA-compliant signage doesn't mean it's run-of-the-mill or boring. The right signage company will help you design signs that comply with ADA regulations while still maintaining a consistency with your other signs. ADA signage isn't one-size-fits-all, and there are no limits to what can be designed. Custom ADA-compliant business signs can reflect your style and branding while staying firmly within ADA regulations.
In addition to attracting the attention of all customers, custom ADA-compliant business signs send a clear message: your business values ALL people. Many people with disabilities make purchasing decisions based on how easy it is to access a business. Showing them that you are opening your doors to all customers will make them and their family members feel welcomed.
Navigating ADA signage regulations can be confusing, but it's worth investing the time and energy when it comes to staying within the letter of the law and making all each of your customers feel valued.
---
At Brady Signs, we're a third-generation family business that's served as a premier provider of business signage solutions throughout the North Central Ohio region and beyond for nearly 50 years.
Want to learn how we can convert your brand into a statement using our eye-catching signage for business? We're here to talk.
Looking for a quality signage solution for your next project?