Branding Wayfinding Signage — Going Beyond 'You Are Here'
October 13, 2016

Posted by:

Ryan Brady

Category:

Branding, Design, Signage Benefits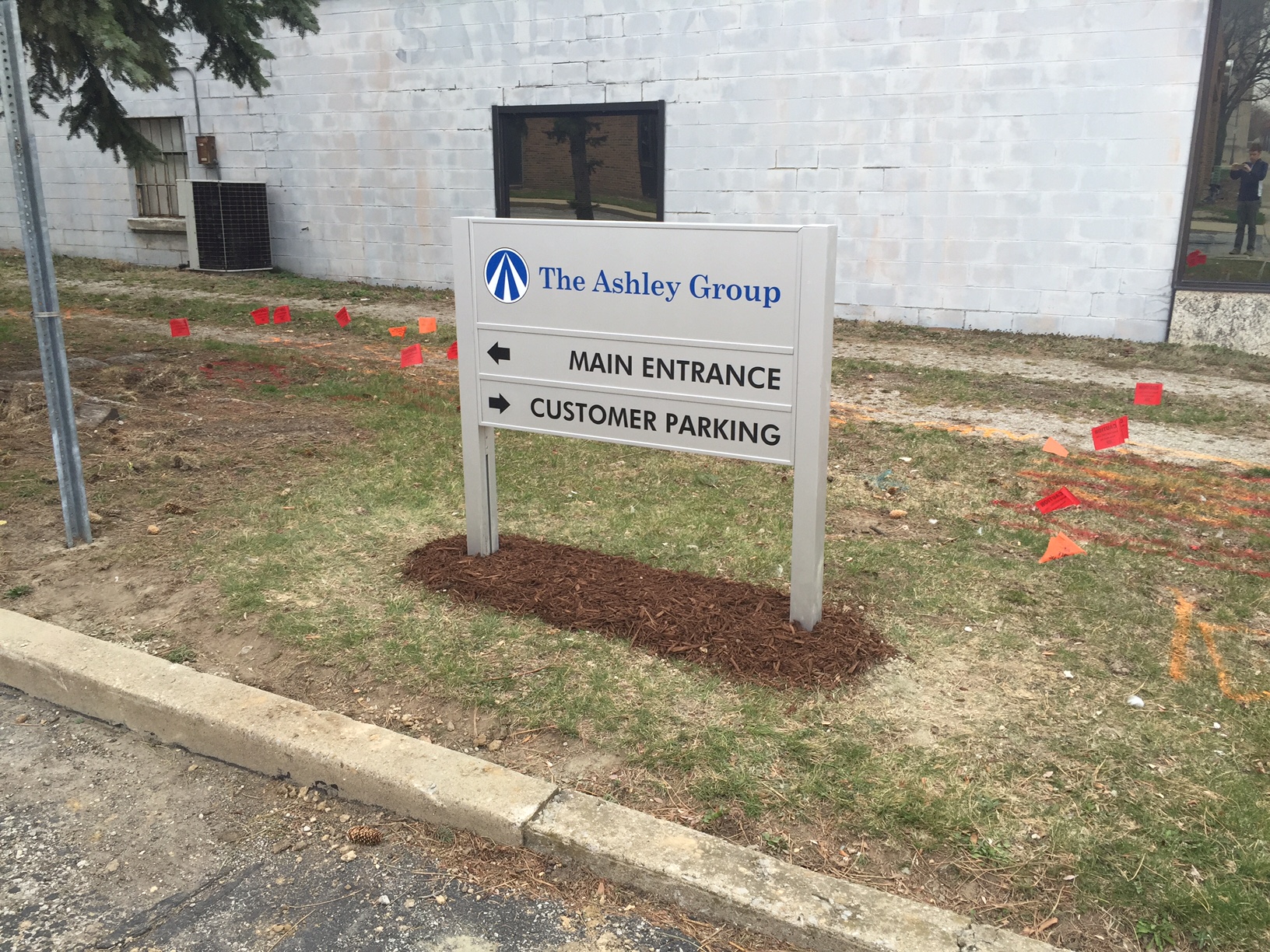 Businesses with larger facilities often utilize wayfinding signage to guide customers, visitors, and employees throughout the building and around the property. Savvy companies are taking advantage of this quality signage real estate by branding wayfinding signage — bolstering their image and keeping their brand at the top of their customer's minds.
The use of wayfinding signs dates back to ancient Greek, Roman, and Egyptian times, when merchants set up sign boards to direct people to taverns and marketplaces. Over the years, wayfinding signage has become a common tool used in various office and retail settings to guide visitors to their chosen destinations. These types of signs can designate parking lots, direct visitors to the correct floor or room number, warn people about potential dangers, or show them how to access emergency exits.
Wayfinding signage should be clear, concise, and visually appealing, so if you're considering branding wayfinding signage, you need to ensure your brand flows seamlessly into the sign and doesn't distract from the main message.
The Necessity of Wayfinding Signage
Wayfinding refers to an information system that guides people through a physical environment, while increasing their knowledge and understanding of the space. Branding wayfinding signage has become a major aspect of constructing healthcare centers, school campuses, airports, and centers for public transportation. Since these types of environments are becoming increasingly more complex, it is necessary to have a "map" to show people how to find their destinations. By branding wayfinding signage, people feel a sense of safety, security, and well-being.
Wayfinding signage can often act as your company's "first impression," driving business and guiding potential customers to your location. Then by branding wayfinding signage, you give your customers a map to help them navigate their way from the road, to your parking lot, into the building, and to their target location inside. Having this kind of accessible and helpful directory will make life easier on customers and encourage them to return to your business.
Branding Wayfinding Signage
As the outdoor business signage market continues to evolve, businesses have to keep up with not only the latest trends, but also unique ways for their signage to be more visually appealing than that of the competition. By branding wayfinding signage in unique ways, you will gain and retain many customers.
Some great examples of brands using creative and colorful wayfinding signage indoors and outdoors include:
IKEA: One of the best examples of branding wayfinding signage is the system that IKEA furniture stores use. Their unique signage system not only directs customers to different sections in the store, but it reinforces their brand image as fun and family-friendly.
City-Wide: In 2013, Pasadena, CA, began implementing a series of modern, color-coordinated wayfinding signs throughout the city. In the hopes of guiding tourists and locals alike, the city decided it was time to revamp their outdoor wayfinding signage to be clearer to read, and more visually appealing.
Designing Wayfinding Signage for Your Business
By branding wayfinding signage, you are making a choice that will increase customer retention and your company's bottom line. When it comes to designing your wayfinding signs, there are several things to keep in mind.
First, you will want to choose the right types of materials for your wayfinding signs. Consider using materials that reflect your brand and the image of your company. Include company logos and colors, which will reinforce your brand image to your potential customers. You can also use materials which reflect the industry you work in. Some examples would be using glass if you are a window company, or stainless steel for offices and other professional buildings.
Next, you need to decide whether you will be employing traditional wayfinding signage or digital signage. Digital signage is a great option for areas that experience harsh weather, as the signs remain clear and easy to read even through adverse conditions or from long distances. Not only that, digital wayfinding signage can offer a layer of interactivity — users could use a touch screen to find a certain office or business location, send step-by-step directions to their mobile phones, or search by employee name, department, position, etc.
Finally, consider the findings of "Designing Navigable Information Spaces," which offers these principles for effective wayfinding:
Create an identity at each location, different from all others.
Use landmarks to provide orientation cues and memorable locations.
Create well-structured paths.
Create regions of differing visual character.
Don't give the user too many choices in navigation.
Use survey views (give navigators a vista or map).
Provide signs at decision points to help wayfinding decisions.
Use sight lines to show what's ahead.
By branding wayfinding signage for your business, you are making a smart marketing decision that will increase sales and draw more customers through your front door.
---
At Brady Signs, we're a third-generation family business that's served as a premier provider of business signage solutions throughout the North Central Ohio region and beyond for nearly 50 years.
Want to learn how we can convert your brand into a statement using our eye-catching signage for business? We're here to talk.
Looking for a quality signage solution for your next project?