Why Business Signage Shouldn't End When a Customer Walks Through Your Doors
November 30, 2016

Posted by:

Ryan Brady

Category:

Branding, Design, Signage Benefits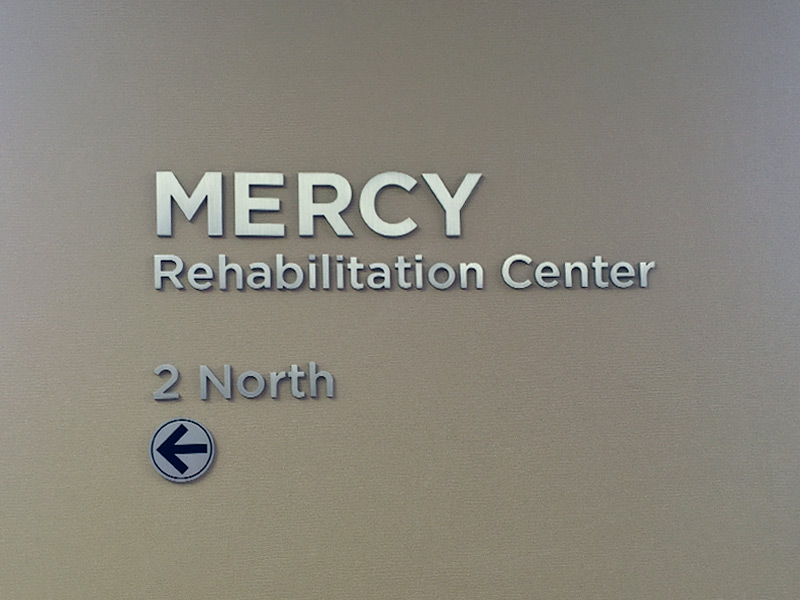 Having a sign for your business is a key step in establishing your place in the community and helping customers find where you are. But once they're inside, do you have signs available to help your customers know where they are going? Custom interior office signs might not seem important at first, but these signs are easy fixes for helping people find offices or different products within your store or facility.
Interior signage can also help potential customers identify with and trust your brand so they keep coming back. Don't let your outdoor signs do all the work, make sure you have the right signage in place inside and outside so your business can continue to grow.
Custom interior office signs don't have to be bland and boring afterthoughts that make you feel like you've wasted your time and money. Working with a professional signage designer like Brady Signs means your investment will be well spent. Our team will work with you so you'll have signs created with your business in mind. Want to stand out to your customers? With a custom interior office sign plan with Brady, we'll make sure people take notice of your business.
Whether it's incorporating your personal branding or a modern design, custom interior office signs are a great way to help people find their way around your business while your brand is in the front of their minds. People will feel more inclined to return if there's a sense of your brand present in your office or store, which is good for you and your business.
Why Custom Interior Office Signs are Important
Your outdoor signage is already making a good impression to bring people into your business, but when they're inside and looking around you need good custom interior office signs to make sure that good first impression doesn't fall flat. Well designed custom interior office signs help reaffirm that your business is a leader in your industry.
Does your business lean for a more modern style or do you prefer to keep things classic? Your business's personality is unique and should be expressed in everything in and around your building — including the interior signage. Adding the touch of your personality will not only reinforce the first impression you're making on new customers, but it will show that you're more than just a business. Customers will recognize that you have your own style, and they'll appreciate that you're making an effort to be more than just another boring office space.
Brady Signs can help you extend the first impression you make on your customers by carrying the message you're delivering out front to the inside of your business. We'll take the time to understand your business and what you're trying to convey to your customers through your signs so that your personality shines through. If you need wayfinding signage for offices or products or if you just want to display your name proudly on the wall, we can help you find the right custom interior office sign solution.
Types of Custom Interior Office Signs
No matter what you're looking for, Brady Signs can help you design the right sign for the interior of your business so that you stand out to your customer the second they walk in the door. There's plenty of options to choose from when you look at interior signage that can help you build your brand, foster a strong first impression, and help customers find their way around your office. There's a solution for every office space and store. Check out our list to see what type of sign feels like the right fit for your business.
Dimensional Logos. Display your name or logo on the wall with a bold, mounted sign that captures attention and reinforces your brand.
Panels. Help customers find their way with clear office maps and room titles so there's no confusion over where to go.
Backlit. Make the name of your business the center of attention when people enter the room with unique backlit signs that show your style and your brand.
Metal or Cut Acrylic. Give your logo a pop of color or have it cut from metal to express your business's personality right on the wall.
Metal Laminate. Add a classic touch to your office with your name or logo displayed in brushed metal tones that show sophistication.
Custom ADA Wayfinding Make it simple to navigate your office or building with signs that show which rooms are accessible to everyone.
---
At Brady Signs, we're a third-generation family business that's served as a premier provider of business signage solutions throughout the North Central Ohio region and beyond for nearly 50 years.
Want to learn how we can convert your brand into a statement using our eye-catching signage for business? We're here to talk.
Looking for a quality signage solution for your next project?