Making Your Promotions Pop with Illuminated Graphic Displays
May 10, 2019

Posted by:

Ryan Brady

Category:

Custom Signage, Design, Illuminated Graphic Displays, Illuminated Signage, Interior Office Signs, LED, Sign Installation, Signage Benefits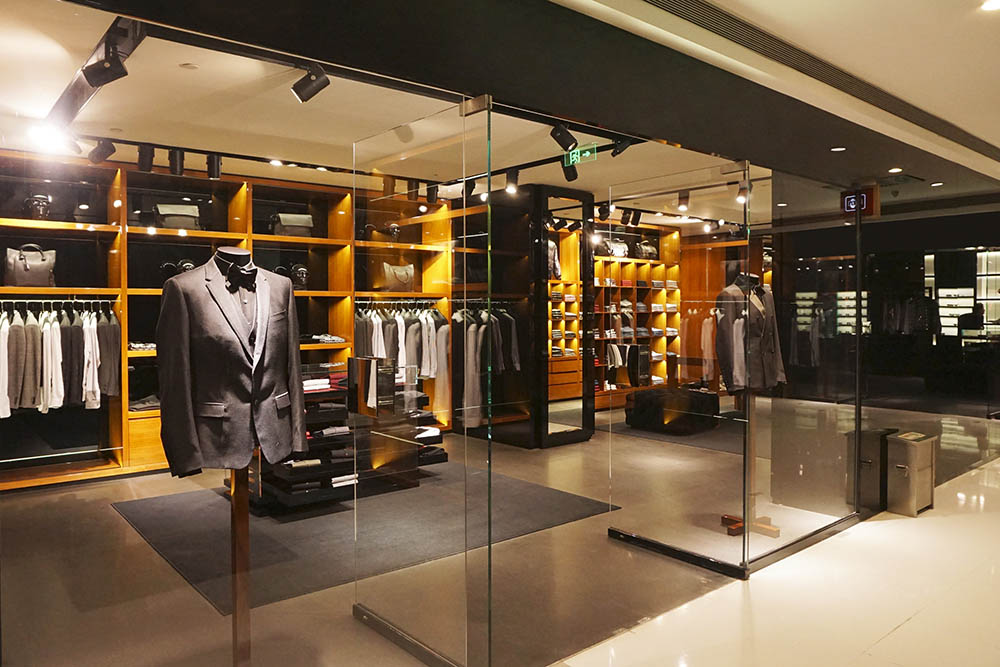 Illuminated graphic displays incorporate a variety of materials to create highly engaging areas of graphic display and messaging.
Illuminated graphic displays use light-boxes, which are created using an outer frame, a graphic (usually fabric or duratrans designed to permeate light), and LED lighting housed within the frame or back panel that illuminates the installed graphics.
The use of illuminated graphic displays has proven to be a particularly effective way to increase visibility and captivate consumer attention, with research suggesting that illuminated graphics can increase sales by approximately 30% via both direct and subliminal promotional messaging.
Here are a few illuminated graphic displays to consider.
Ways to Utilize Illuminated Graphic Displays
Tabletop Displays
An effective tabletop display can be one of the most compelling components of any company's signage efforts. Tabletop displays are versatile and can include lighting, graphics, and even multimedia presentations. They can also be used in conjunction with other displays such as banner stands, inline displays, and pop-up displays. For an amazing office look, take advantage of tabletop displays to create a sleek, professional appearance.
Free-Standing Displays
Free-standing displays are standalone off-shelf displays, holding products from which a consumer will shop from, and are often used in retail environments to influence consumer buying patterns. Free-standing displays are designed to increase product visibility and maximize brand impact at the point of purchase. Eye-catching displays allow brands to differentiate themselves over the competition and drive increased sales. Free-standing displays are lightweight yet have the structural integrity to carry weight. Made from a single material, they can easily be recycled after use.
Wall-Mounted Displays
Wall-mounted displays are mostly used for showcasing smaller items. They include both metal and wood varieties in various widths and color choices, and they can feature mirrored backs to further enhance the displayed items. They are designed to save floor space as well as provide an eye-catching presentation. Wall-mounted displays are perfect for many organizations, including boutiques, museums, hotels, lobbies, offices, and much more. They are the perfect display cases for smaller spaces, where tower showcases won't fit. Most wall-mounted displays are designed to hold smaller items, but some are large enough to hold larger items as well.
Feature Walls
A feature wall can impact how an office space looks and feels, reinforcing your design style and creating a visual impact. A room with all the walls decorated in one color or pattern can create a sense of unity and cohesion. But, after a while, the interior can appear a bit plain and underwhelming. By identifying one wall and giving it a different, bolder graphic look, you can change the mood and personality of a room. A feature wall gives interior spaces a decorative focal point. They can also be a great way to give a space a new look and feel, reinvigorating the style of the office without going to the time, effort, and expense of redecorating the entire room.
Hanging Displays
This kind of display is suspended in-store to communicate marketing messages and attract consumer attention thereby boosting sales. A hanging display is a quick and easy way to highlight your in-store promotions and informational messages. With a hanging display, you can hang virtually anything, and it can be done without doing damage to the walls. In fact, you don't even necessarily need a wall, as some of them can be hung from the ceiling giving you a better workspace.
---
At Brady Signs, we're a third-generation family business that's served as a premier provider of business signage solutions throughout the North Central Ohio region and beyond for nearly 50 years.
Want to learn how we can convert your brand into a statement using our eye-catching signage for business? We're here to talk.
Looking for a quality signage solution for your next project?