Which Exterior Business Signs are Right for Your Business?
August 14, 2020

Posted by:

Ryan Brady

Category:

Commercial Awnings, Custom Signage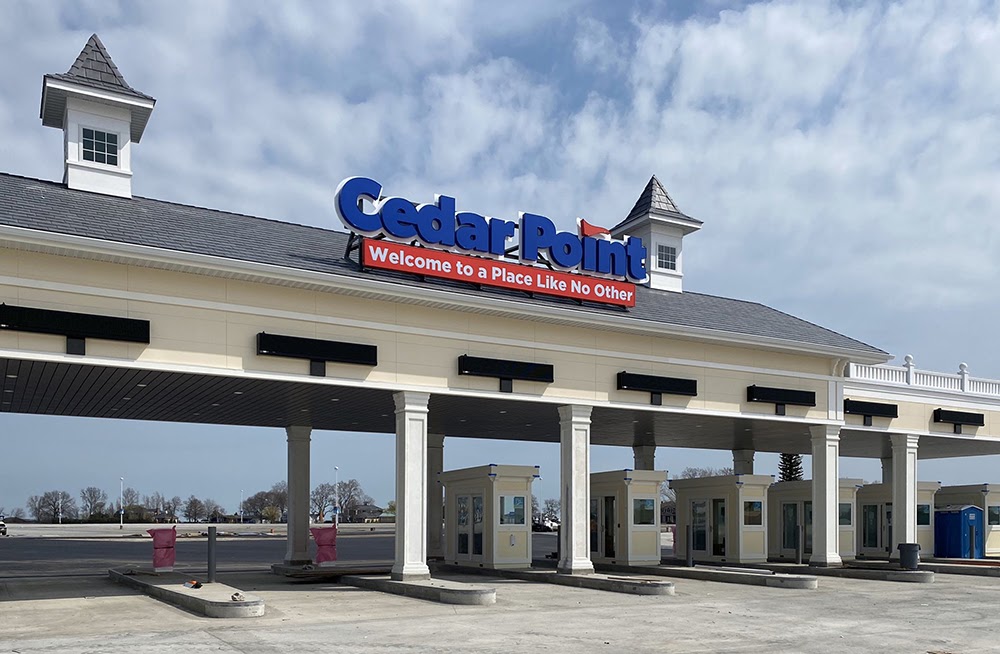 A sign says a lot about a business. We're here. These are the products and services we provide. This is the kind of quality and attention you can expect when you do business with us. From what a company has to offer to the core values and level of quality that drives them, exterior business signs send many different messages to potential customers.
What type of exterior business sign is the best for your business? They're not one-size-fits-all, and there are many different types.
Monument Signs
A monument sign is a low-profile ground sign with little or no open space between the sign and the ground. Because they're so low to the ground, these signs offer a direct line of sight for drivers and pedestrians passing by. They're also generally very sturdy and weather-resistant, making them perfect if you're weighing how much an outdoor business sign costs upfront versus how much it will cost to maintain over time.
Directory Signs
As their name implies, these types of exterior business signs direct visitors to various locations around a business or across a campus. For a property where tenants move in and out, directory signs should be flexible enough to easily swap names.
Wall Signs
If local coding and rules in a commercial property allow them, wall signs are simple, straightforward, easy-to-install exterior business signs. Sturdy, cost-effective, and made of materials such as acrylic or metal, wall signs can be installed right on the side of your business.
Awnings
To add a classic, vintage touch to your business, consider installing an awning. In addition to offering shelter and shade to your customers and other passersby, they have an added benefit: awnings are business signs, too! They can be manufactured in a variety of colors and customized with any text or graphics of your choice.
Pole Signs
When you need your business name and message to appear high in the sky, a pole sign may be the exterior business sign solution for you. One of the biggest benefits of pole signs is visibility. Particularly if your business is set back off a road near a busy freeway, a pole sign can help you stand out. Illuminated pole signs are an excellent way to stay visible year-round, even in harsh winter weather conditions when visibility is low.
Pylon Signs
What if you need the visibility of a pole sign, but there are multiple businesses in your shopping center or commercial property that must share the same sign? Pylon signs are exterior business signs that consist of multiple tenants' signs installed between two tall supports. Even if your sign must co-exist with multiple others, pylon signs can help you effectively market your business with custom signage.
Choosing the Best Exterior Business Signs
If you're thinking of installing or upgrading your exterior signage, don't go it alone. Working with a signage company to pick the right type of sign will help ensure that you make an investment that will last. Design, font, and text size matters – both in terms of visibility and sending the right message about your business. Your signage company can also help you redesign your logo in a way that's business sign-friendly.
In addition, a turnkey signage company will take care of sign maintenance and repair. Having a knowledgeable and experienced sign company keeping tabs of your exterior business signs will ensure that all elements are always well-lit, visible, clean, and kept in top-notch shape.
Which of the many types of exterior business signs is best for you? Show up with questions and ideas and your signage company will help guide the way!
---
At Brady Signs, we're a third-generation family business that's served as a premier provider of business signage solutions throughout the North Central Ohio region and beyond for nearly 50 years.
Want to learn how we can convert your brand into a statement using our eye-catching signage for business? We're here to talk.
Looking for a quality signage solution for your next project?