Winter Business Tips to Improve Visibility
February 8, 2019

Posted by:

Ryan Brady

Category:

Electronic Message Centers, Halo Lit Signage, Illuminated Signage, Sign Installation, Sign Maintenance, Signage Wear and Tear, Upgraded Signage and Lighting, Weatherproof Signs, Winter Business Tips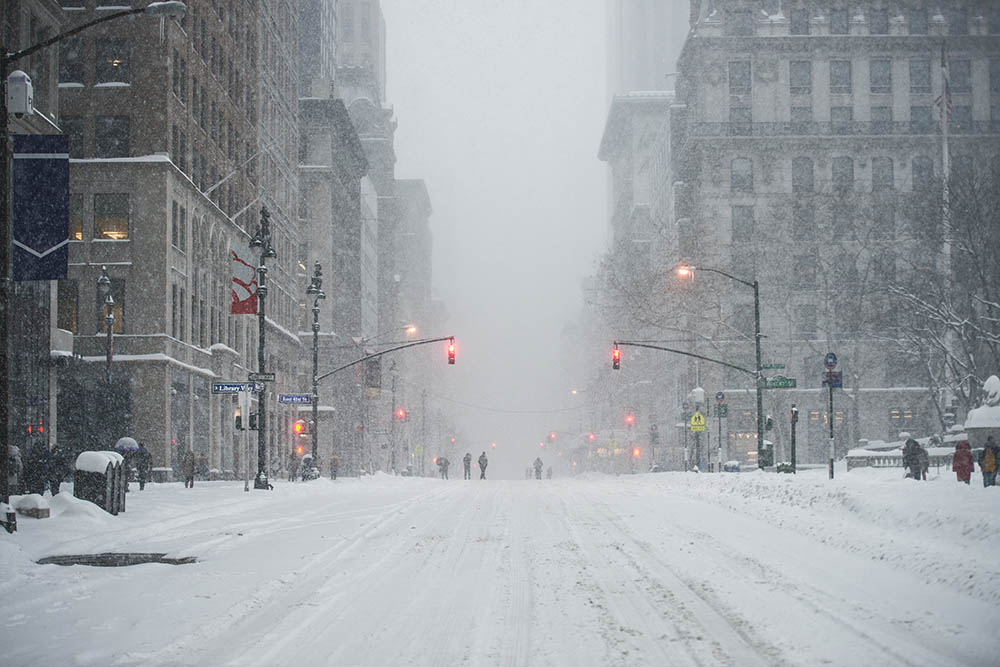 For many businesses, winter can be the most challenging time of the year. Cold weather, chilly winds, short days, heavy snowfall, and slippery roads; the misery is endless. All this contributes to a typical feeling of uncertainty, leaving owners scrambling for any winter business tips they can find.
While the last few months of the year that mark the arrival of the holiday season might seem grand for customers, the winter months that follow can wreak havoc on a business' revenue. Nevertheless, instead of succumbing to winter, with a little planning and some useful winter business tips at your disposal, your business can function in full-swing even during the blustery conditions.
Top 5 Winter Business Tips
Here are five ways to make sure prospective customers find your business during the severe winter months.
1. Focus on Winter Sign Maintenance
The harsh weather elements in winter can damage your business signage. Therefore, it's important that you take necessary preventive measures to protect them. Perform thorough inspection from top to bottom. Check the lighting system and look for damaged bulbs. Even a single burnt bulb can destroy the impact of your business signage. With the approaching winter months and days becoming dark, you'll need brighter lights to remain visible to your customers.
2. Upgrade Your Existing Lighting System
If you don't want the overcast sky to reduce the visibility of your business' signage, switch to LED lights. Old fluorescent and neon lighting systems aren't suitable for winters. LEDs lead to 50-70% energy savings as compared to fluorescent lights. It takes three fluorescent bulbs to match the energy output of a single LED bulb. Also, fluorescent lights function best at room temperature, and their efficiency is decreased at high or low temperatures. Extreme weather conditions do not affect LEDs.
3. Check Your Brightness
If you're planning to use the same fluorescent lighting system this year and aren't willing or able to upgrade to a new LED lighting system, make sure your signage is well-lit throughout the day. Signage that is not properly lit can reduce the visibility of your business during the gloomy winter months. Almost 60% of businesses have reported that enhancing the visibility of their signage during winter had a positive impact on the business' growth and revenue. The average increase in sales was found out to be 10% or greater.
4. Regulate Your Signage Lighting for Shorter Days
Since the days are shorter in winter, there's a high chance that prospective customers will view your signs during the dark hours. Therefore, winter is the best time to overhaul the exterior lighting system. Don't forget to put signage in your parking lot, as well. Make sure your parking lot lights provide customers with enough illumination, especially during the cold winter evenings. Many smart lighting systems now come with an automatic adjustment feature that allows you to control the brightness of outdoor lights depending on the availability of natural daylight and time of the day. Research shows that operating times in the winter months can vary 30-50% unless you don't have a proper lighting system in place for your business.
5. Ramp Up Your Business Signage With an Electronic Message Center
To make your business more visible to customers in winter, it's time you bid goodbye to the traditional business signage and make the most of a digital signage strategy. In case you did not know, digital signage enhances brand awareness by 47.7% or greater. Not only this, but the growing popularity of digital signage can be seen from the study that reveals that the global digital signage market is expected to grow past $20 billion by 2020.
An electronic message center boosts the visibility of your business by becoming a dynamic message board. It blurs the line between a digital and physical advertisement. The moving screen is visually more appealing and can be used to showcase winter-specific business information such as the business hours and special discounts and promotions. And, the best thing is that these message boards deflect snow and melt it. Also, digital sign boards are cost-effective. The price of installing an electronic message center and operating it for three years has reduced by more than half over the last 10 years.
---
At Brady Signs, we're a third-generation family business that's served as a premier provider of business signage solutions throughout the North Central Ohio region and beyond for nearly 50 years.
Want to learn how we can convert your brand into a statement using our eye-catching signage for business? We're here to talk.
Looking for a quality signage solution for your next project?