Commercial Awnings Are Business Signs Too!
July 26, 2019

Posted by:

Ryan Brady

Category:

Branding, Business Branding, Commercial Awnings, Custom Signage, Design, Signage Benefits, Signage Strategies, Small Business Marketing, Small Business Signage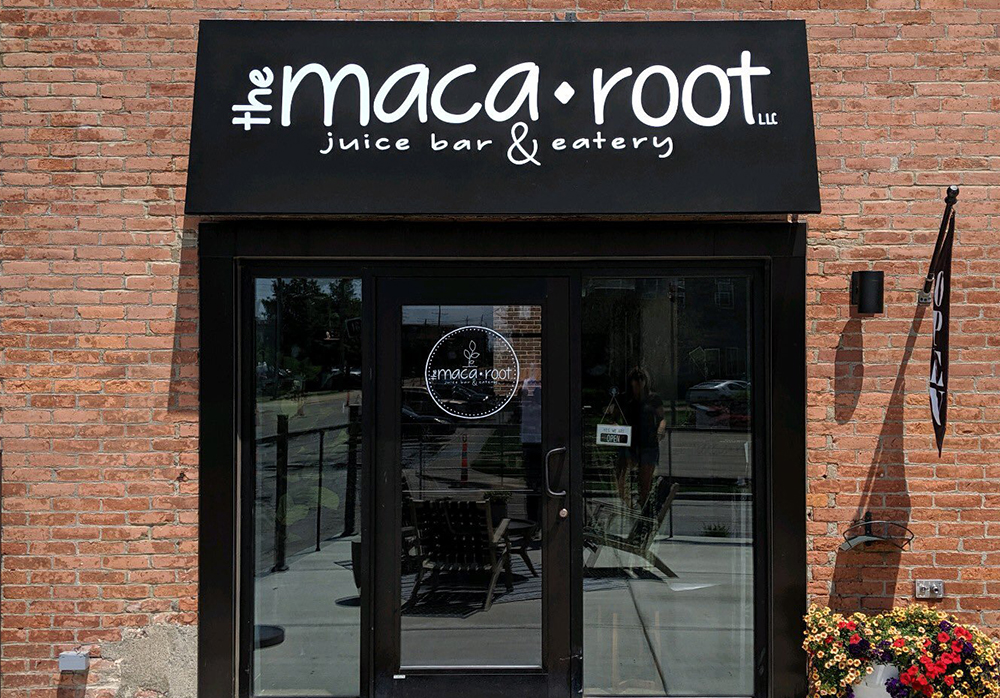 Walk down a neighborhood street, and you'll find vibrant commercial awnings. Visit your neighborhood patio restaurants and you'll find a commercial awning there too. Travel to different parts of the world, and you'll find commercial awnings hanging outside hotels, restaurants, water parks, and almost everywhere you go.
Are you looking for some extra style for your commercial property? Well, there's a cost-effective and efficient way to get all the style (and shade) you want — commercial awnings.
Commercial awnings are flexible business signage options that provide you with a lot of room for creativity while offering you a plethora of pocket-friendly options. They are designed with affordability, energy-efficiency, and flexibility in mind.
In fact, you can use commercial awnings as an extension of your business advertising plan by featuring your logo, brand colors, and other unique characteristics on your band on the awnings.
Why You Should Consider Commercial Awnings
Commercial awnings have more than just that cool, quaint factor. Depending on the angle, size, and design of the awning, you can get more real estate for displaying your business than traditional signage.
Most importantly, commercial awnings provide shade and shelter for pedestrians walking past your commercial property. However, leveraging these benefits requires more than just randomly picking a commercial awning design and style. The effective of your commercial awning will depend on your business goals.
Retractable or Stationary?
While stationary commercial awnings provide a more extravagant look, they are continuously exposed to UV rays. The good thing about retractable awnings is that you can draw them inside anytime you'd like, especially after business hours, to improve their longevity.
Also, if you're in a location where heavy rainfall and snowfall are common occurrences, you may want a retractable commercial awning. Accumulation of snow on a stationary awning can lead to a collapsing of the canopy.
The Benefits of Commercial Awnings
Here are some of the many benefits of commercial awnings.
Customer comfort. Commercial awnings keep customers and prospects comfortable while they're exploring your property. Therefore, it should be a top priority for a consumer-driven business like yours. Provide shade when required, but have the ability to remove the shade when the weather is pleasant, and the sky is clear.
UV protection. Commercial awnings block harmful UV rays and minimize glare to make the area outside your property functional during the harsh summer days.
Energy savings. On sunny days, the UV rays can quickly heat your property and increase the need for air-conditioning or cooling. Commercial awnings reduce induction while allowing natural light inside the building.
Aesthetic appeal. Commercial awnings add style and sense of luxury to your commercial property without affecting the open-air ambiance.
How to Design Commercial Awnings
The first and most critical aspect of designing commercial awnings is choosing the right material. There are three types of commercial awning materials on the market:
Acrylic fabric. Acrylic fabric is somewhat more durable than cotton. Even though the material is not waterproof, it is UV and mildew-resistant, which makes it a good option for commercial awnings.
Cotton-blended canvas. This material is water resistant, but not as durable as the acrylic fabric.
Vinyl and polyester composite. If you're looking for a durable, fire-proof, and waterproof material for your commercial awnings, this synthetic blend can be a great option.
The second most significant aspect of designing commercial awnings is choosing the colors, style, and typography. Choose all design elements carefully. For instance, if you're a healthcare provider, it will be best to go with a subtle look than neon greens and pinks.
Unlike residential awnings, commercial awnings are built to last. From the canopy fabric to the motor mechanics, good quality materials will enhance the appeal of your commercial property.
---
At Brady Signs, we're a third-generation family business that's served as a premier provider of business signage solutions throughout the North Central Ohio region and beyond for nearly 50 years.
Want to learn how we can convert your brand into a statement using our eye-catching signage for business? We're here to talk.
Looking for a quality signage solution for your next project?