Creating Custom Commercial Awnings for Your Business
March 9, 2018

Posted by:

Ryan Brady

Category:

Branding, Commercial Awnings, Custom Signage, Design, Sign Installation, Sign Maintenance, Signage Benefits, Signage Strategies, Small Business Signage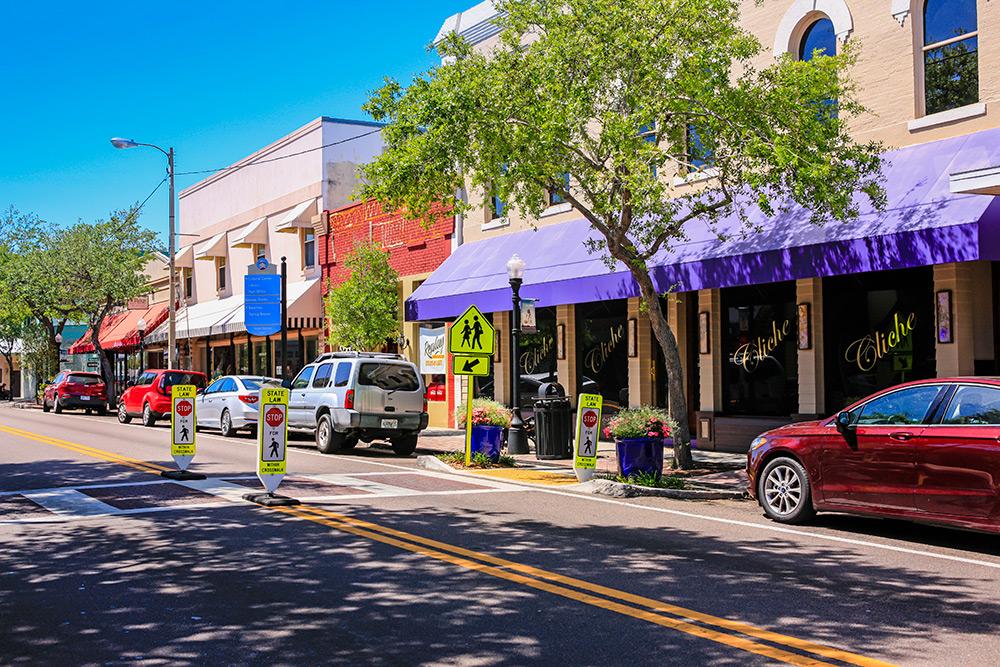 If your business is ready for a new sign, but you're looking for a creative way to stand out, you may want to consider going classic by installing an awning. More than just a sign, custom commercial awnings have many real-world functions that make them very valuable.
Here are a few reasons your business should have one designed and installed.
Increase Visibility
Especially if your small business is located in a busy area, it probably exists amidst a sea of signs and banners that are all competing for attention. Custom commercial awnings are an excellent way to stand out amidst the same-old, same-old that surrounds you.
An awning provides an incredibly visible surface on which to put your business name, as it sticks far out and demands attention. It can be customized in any way to best represent your business and can be emblazoned with your company's name, logo, or both. Awnings are truly eye-catching – both for pedestrians who happen by on foot, as well as to drivers.
Better Utilize Your Outdoor Space
Instead of the sidewalk in front of your business simply being viewed as "the sidewalk in front of your business," custom commercial awnings allow you to make that space a part of your actual business. If you own a restaurant, this may include providing a sheltered area for customers waiting for a table. This is especially important on hot and sunny or rainy days.
An awning may also allow you the opportunity to expand your business outward by bringing seating or merchandise into the area near your front windows. Extra seating is incredibly valuable for busy restaurants, and having the ability to set up racks or temporary shelving to display sale items, for example, is an excellent way to attract the attention of passersby who may never ordinarily wander into your store. Check your local city ordinances to find out if this kind of use for your sidewalk space is allowed or if you need to get additional permitting to use it in this way.
Custom commercial awnings also provide a way for you to make your outdoor space your own, whether you use it to hang attractive lighting, wind chimes, or other items to make your space unique.
Save Money on Your Energy Bill
Just like at home, you're always seeking ways to save money on the electricity bill for your business. For businesses that have large storefront windows that face the sun, that bill can shoot up sharply in the summertime as the sun's rays heat up the front part of the store during the summer months.
Custom commercial awnings provide a great multipurpose solution that covers both signage and shading the front of your business. With the sun kept out, the area near your front windows will stay more cool and comfortable all summer long. Most people don't think of awnings in terms of providing both brand visibility and energy savings!
Custom Commercial Awnings Encourage People to Gather
Much like birds drawn to a tree branch, people often flock under awnings. They might be seeking respite from a passing rainstorm, or perhaps they need a visible place to wait for a friend they're meeting. They might also be walking back to their car on a hot afternoon and need a place to rest. The shady area you've created out front will encourage passersby to stop for a second to cool off, check their phones, and maybe even do a little window-shopping or pause to peruse your menu!
Although it may sound silly to say "Install custom commercial awnings and they will come," it's true! Whether it's to enjoy your expanded seating, wait to get into your restaurant, or pause to rest and window shop, an awning is an excellent way to increase your visibility and boost your business.
---
At Brady Signs, we're a third-generation family business that's served as a premier provider of business signage solutions throughout the North Central Ohio region and beyond for nearly 50 years.
Want to learn how we can convert your brand into a statement using our eye-catching signage for business? We're here to talk.
Looking for a quality signage solution for your next project?