Make a Statement With Our Top Business Sign Design Tips
April 21, 2017

Posted by:

Ryan Brady

Category:

Branding, Design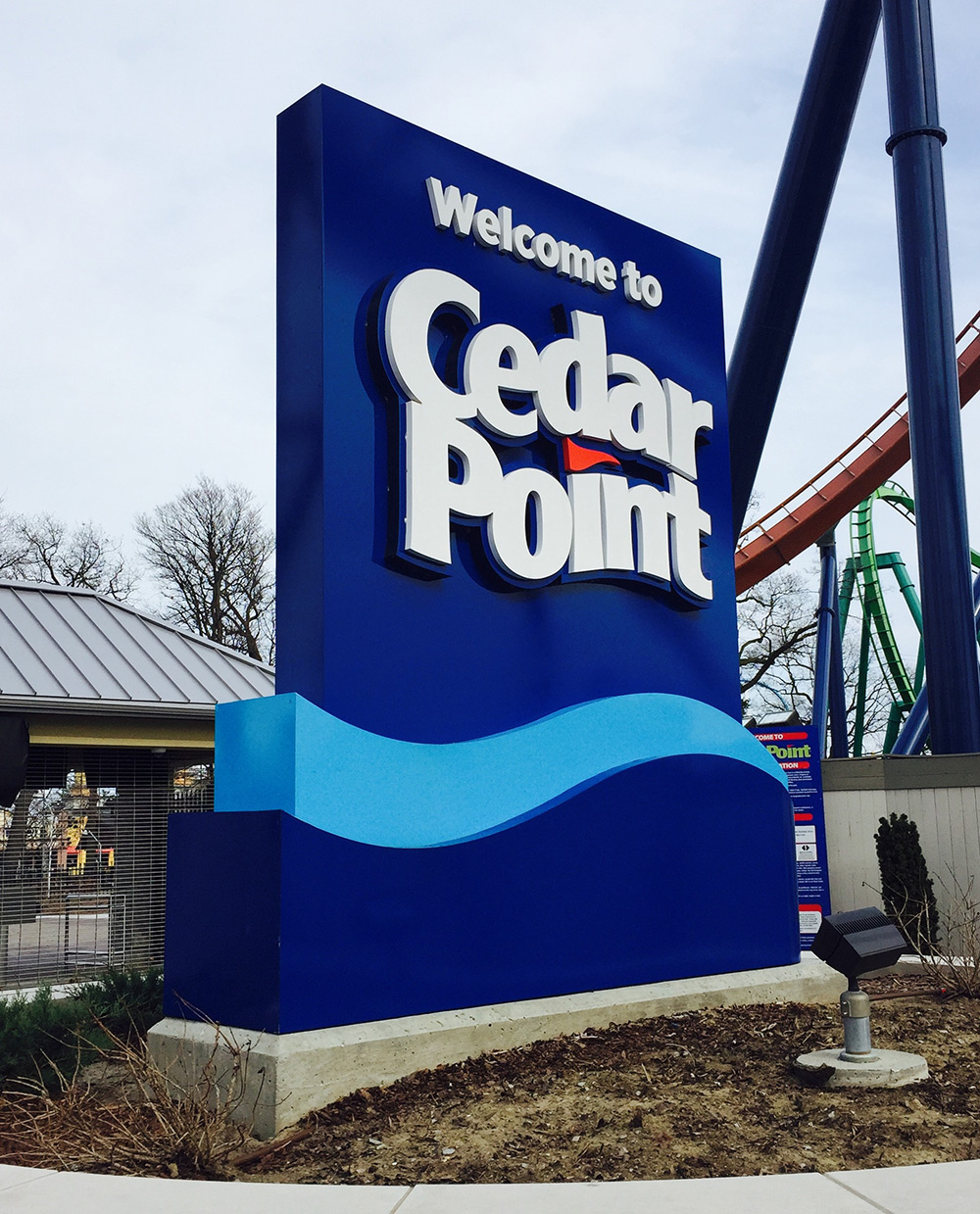 If you haven't put a lot of thought into how you want to design your sign, you should. Our business sign design tips will help start you on the right path towards signage success.
Your signage is what initially makes a first impression on potential customers and brings them into your business. You always want to make sure you're attracting new business while also effectively communicating your brand to your customers. Our business sign design tips revolve around making sure you get the most out of the money you invest in your sign.
A quality business sign establishes a line of trust with people before they enter your store. If your sign is damaged or not functioning properly, people aren't going to view your business as a place they can turn to when they need your product or service. One of the best business sign design tips is that your sign is a direct reflection of your business, and it can easily have a negative effect on the amount of foot traffic you see.
That's why you shouldn't design your sign alone. Working with an experienced professional signage designer like Brady Signs gives you the opportunity to create a high-quality sign for your business that will drive people through the door. A professional signage designer knows what to look for, and can help you figure out what's best for your business based on their experience in the industry.
Working with a professional designer can help you save money by making sure your sign is designed right and built efficiently the first time. A designer takes the stress out of trying to figure things out on your own, and they'll be able to make sure you're investing in the best option for your storefront.
A designer will show you the way signage can make an impact on your audience through the material and style you choose. Whether you want to be professional or creative, the right sign will show where your expertise lies.
Your location also directly impacts the way your sign should be designed. Depending on your community, there might be certain restrictions against types of signs that you may have to navigate. Is a tall post or a monument sign better for drawing attention? Your designer will have all the answers to these questions and more, as well as what's going to look best.
Signage Design Styles and Tips to Help Your Business Succeed
There isn't a one size fits all sign for businesses. Every store's situation is different, and there are many different factors that play into how your sign should be designed. Based on the best signage design tips, your signage designer will find and create the sign you need. There's a wide variety of sign types that are effective for businesses, here's some of what your designer might recommend:
Electronic Message Centers: This type of business signage uses the latest in LED technology to dynamically market to potential customers. Your message's colors can be customized, and motion graphics can be added to grab people's attention.
LED and Neon Channel Letters Signs: These custom-made, illuminated letters are commonly placed on buildings for exterior business signage. These signs are able to be seen at all times of the day so you're always reaching customers.
Illuminated and Non-Illuminated Pylon Signs: If you want to be seen, this freestanding business signage typically suspended atop a pole or set of poles to promote visibility from distance.
Illuminated and Non-Illuminated Monument Signs: These freestanding sign structures sit lower to the ground where they can catch the attention of passing motorists. These signs are often utilized by municipalities when height restrictions exist.
Illuminated and Non-Illuminated Wall Signs: Let potential customers know exactly where you're located with this type of mounted business signage. These signs often feature a box-style frame and plastic face.
Non-Illuminated Letter Sets and Logos: Make sure your brand is easily recognized with these flat cut-out and dimensional letters/signage. These can be made from a variety of different substrates including aluminum, acrylic, PVC and stainless steel, and can be used for exterior and interior applications.
Illuminated and Non-Illuminated Awnings: Add a covering to your entrance with these architectural structures that are mounted to your building. This type of signage is typically made of vinyl, canvas or aluminum and can be internally or externally illuminated.
Wayfinding Sign Systems: Develop a plan so people know where they're going. This signage program is used by patrons to help navigate a building or an outside area such as a parking lot.
There's a lot of options for signage that businesses have to choose from. Working with a professional signage designer like Brady Signs can help you sort through the clutter and find the perfect sign to draw customers to your business.
---
At Brady Signs, we're a third-generation family business that's served as a premier provider of business signage solutions throughout the North Central Ohio region and beyond for nearly 50 years.
Want to learn how we can convert your brand into a statement using our eye-catching signage for business? We're here to talk.
Looking for a quality signage solution for your next project?