How Commercial Business Signs Impact and Influence Customers
November 3, 2016

Posted by:

Ryan Brady

Category:

Branding, Design, Signage Benefits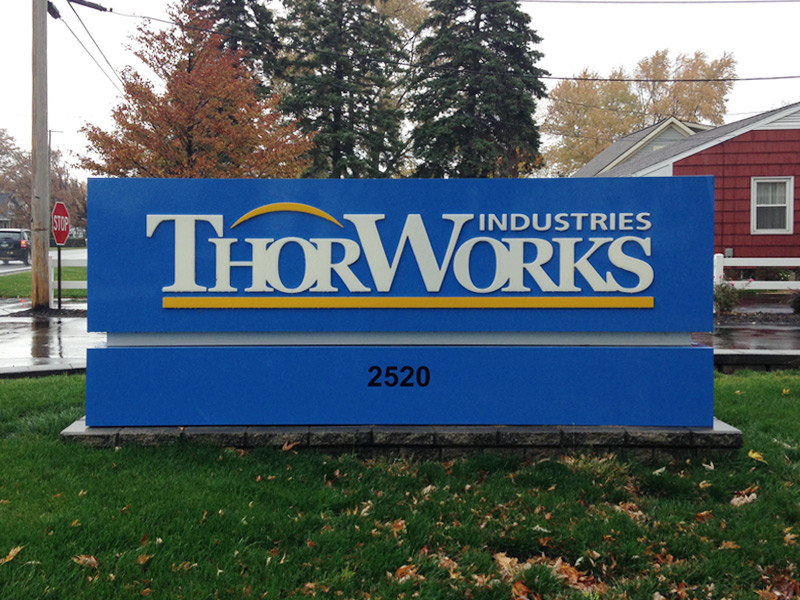 Signs are crucial to attracting and gaining customers. Without quality commercial business signs, how will people even know that your company exists? A sign is usually the first thing that people see before they decide to enter a store, and bad signage — or worse, not having it at all — can stop customers in their tracks and send them back the way they came.
Think of commercial business signs as the first impression people are going to get of your business. If you don't make a good one, you're not going to get customers. Studies have shown that nearly 70 percent of consumers believe a business' signage reflects the quality of its products or services.
So, if your commercial business signs don't properly represent your business, people will likely assume that what you're selling isn't worth a second glance. In fact, more than half of consumers believe poor signage discourages them from entering a place of business. Having a poor quality sign is only going to hurt your company — and your revenue.
Want to truly impact and influence customers? It all starts with quality commercial business signage.
Why Good Commercial Business Signs Are So Vital
The key to standing out as a business and bringing people into your store is a good sign. Going cheap or not doing your research can leave you with a poor quality sign representing your business. But, working with a signage professional will take the risk out of the process. The right partner will bring experience and expertise to the table, assisting you with design, installation, service, and maintenance before, during, and after the process.
Digging further into the statistics, 80 percent of consumers say they are likely to enter a business they've never been to before solely based on signs, 70 percent say they would be likely to make a purchase because a business's sign caught their eye, and another 75 percent will tell someone they know about a business just because they saw that business's sign. This goes to show how important it is to have signage that effectively carries across your message, because it really does have an impact. Bottom line, if you need more customers, you need a great sign.
Signs are so successful because they function as more than just a fixture that shows where your business is — you can showcase who you are and what you're about. And with an electronic message center, you can make a statement with a wide variety of text and graphic combinations, highlighting sales, promotions, events, public service information, and anything else that comes to mind. When you're always giving the public new reasons to look at your sign, you're always staying front and center in their minds!
Good Signs Mean More Revenue
The return on investment for signs is high because signs basically pay for themselves. According to research done by the Signage Foundation, over half of businesses say they saw a 10 percent increase in their sales after installing high-quality commercial business signs. With great commercial business signs, you can catch consumers' eyes before they even set foot in your store — just make sure you don't have any incorrect or misleading information on your sign! Also, be sure to place your sign in the right location — if it's too far away or set an odd angle from your business, consumers might not be able to tell which business is yours. Different types of signs can come in handy for this situation, especially if your business is located close to many other storefronts. Pay attention to font, as well. Cursive may look fancy and mature, but it is often difficult for people to read, especially from a distance.
High-quality commercial business signs don't just attract customers, either. The Signage Foundation research also showed that great signage draws in job hunters and potential applicants. Which is great — your amazing new sign is going to draw in more customers, so you're going to need more staff to help service them all!
---
At Brady Signs, we're a third-generation family business that's served as a premier provider of business signage solutions throughout the North Central Ohio region and beyond for nearly 50 years.
Want to learn how we can convert your brand into a statement using our eye-catching signage for business? We're here to talk.
Looking for a quality signage solution for your next project?