Rise Above the Competition With a Custom Business Sign
October 20, 2016

Posted by:

Ryan Brady

Category:

Branding, Design, LED Signage, Signage Benefits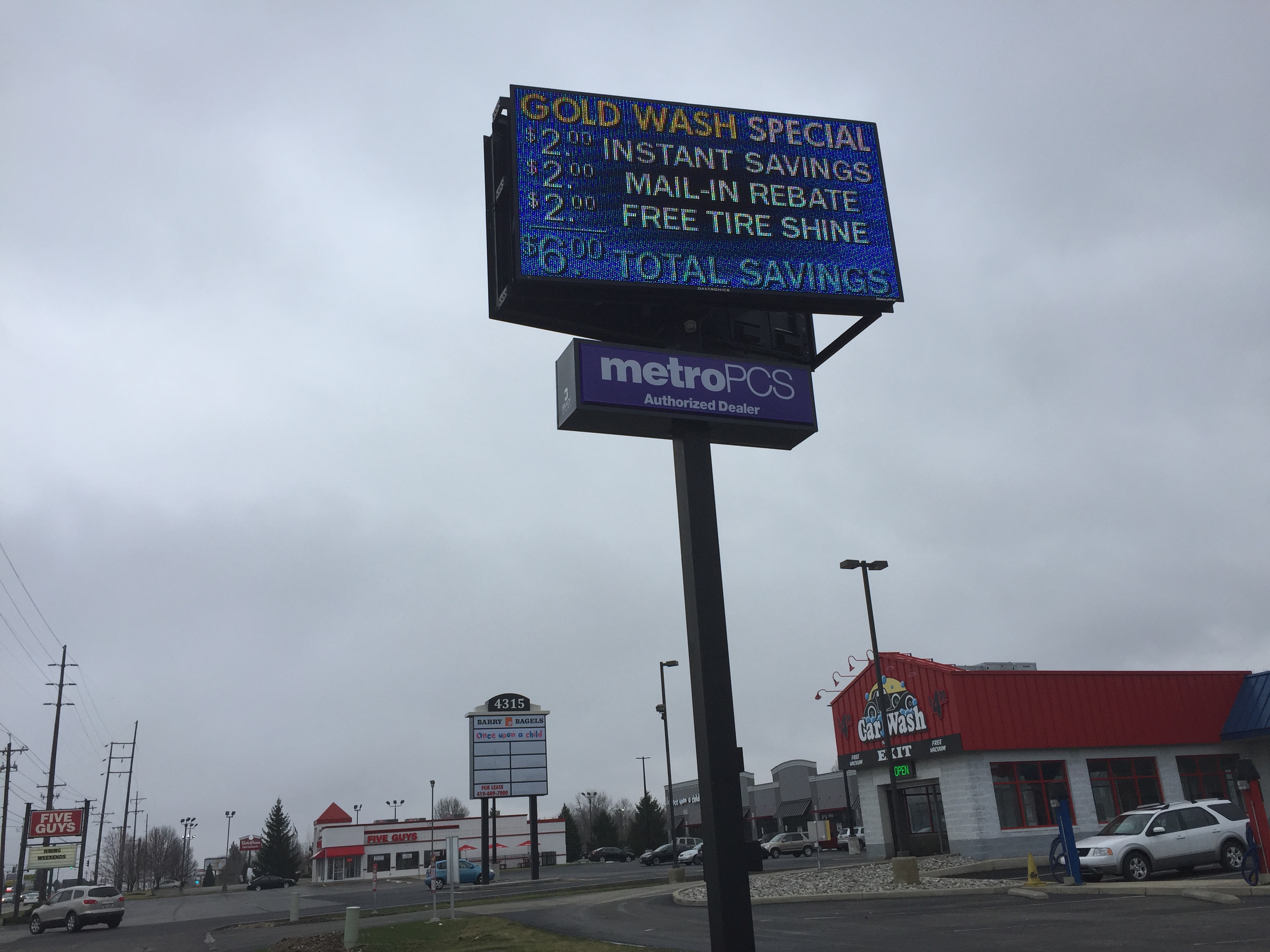 A large part of a commercial business's marketing and branding is enhanced with a well-crafted custom business sign.
Effective signage is critical in molding the customer's first impression of your business and because it is visually located to garner the attention of traffic and passersby, brand recognition is heightened and a great sign will leave an indelible mark on the conscience of potential customers.
In many cases, the best way to rise above the competition with a custom business sign is by installing a pylon sign. These tall, free-standing signs are used to get the attention of motorists in high-traffic areas and serve as a guidepost to attract customers that become frustrated with small signs that are easily missed.
However, if you live in a municipality where height restrictions exist, you'll need a monument sign that sits lower to the ground.
Either way, you want your sign to pop and make an impact. Here's how to do just that.
A Custom Business Sign That Makes an Impact
Pylon signs feature height, large font lettering, your business's brand, logo, and color palette, and sometimes a creative use of graphic elements. The pylon sign is often the preferred custom business sign in the following situations:
Locations such as strip malls with multiple businesses that wish to share signage. The pylon sign is located away from the business structure and nearer to traffic fairways, and it will list all current mall occupants.
Shopping centers surrounded by huge parking lots that create a distance barrier from the physical location and prospective customers can use pylon signs as business markers.
Businesses that are located in the vicinity of a freeway system need pylon signs as an off-ramp traffic guidepost to alert motorists.
Business locations with multiple commercial structures of the same height can utilize the dramatic height of a pylon sign for easy visual recognition.
To add a creative and dramatic element to a structure, thus creating a memorable landmark for the community and the business.
What to Consider When Installing a Custom Business Sign
Partner with a reputable commercial sign design and installation company to ensure your sign is installed properly and is built with structurally sound materials that will endure harsh weather, high winds, and physical impact. Consulting with a custom business sign specialist will also make sure your business adheres to local zoning laws and in obtaining the proper permits.
Location of pylon signs in commercial developments is usually pre-determined in the design and landscape of the property. For private business owners, the proper location, design, and content is a project for expert installers and graphics designers to coordinate. The end result should offer the best visibility to passing traffic and incorporate the distinctive branding of the business.
Since pylon signs mainly serve as guideposts, location markers, or attention-grabbing signs, information is best kept basic. More importantly is to distinguish the branding of your business by using the same logo, font, graphic elements, and colors that are present in advertising, in-store signage, and packaging.
Pros and Cons of Illuminated and Non-illuminated Custom Business Signs
Consider your location when deciding to construct an illuminated pylon sign. Locations that are highly commercial or located off of or nearby freeway systems are best suited to illuminated custom business signs. Retailers, gas stations, restaurants, hotels, and entertainment venues are best served with illuminated signs or electronic message boards.
Non-illuminated signs are best for commercial business that may not have overnight business hours or are located near residential neighborhoods. But when illumination is allowed and warranted (you want people to be able to see your sign after all!), pylon or monument signs are the way to go. These signs feature an architecturally pleasing appearance with a bold, easy-to-read message, which adds a visually appealing touch to the surroundings. Again, pylon signs are great when you can reach into the sky and broadcast your message far and wide, while monument signs are best when a municipality has height restrictions on signs.
---
At Brady Signs, we're a third-generation family business that's served as a premier provider of business signage solutions throughout the North Central Ohio region and beyond for nearly 50 years.
Want to learn how we can convert your brand into a statement using our eye-catching signage for business? We're here to talk.
Looking for a quality signage solution for your next project?