Bad Signage: Avoiding Common Signage Design Mistakes
November 24, 2016

Posted by:

Ryan Brady

Category:

Branding, Design, LED Signage, Signage Benefits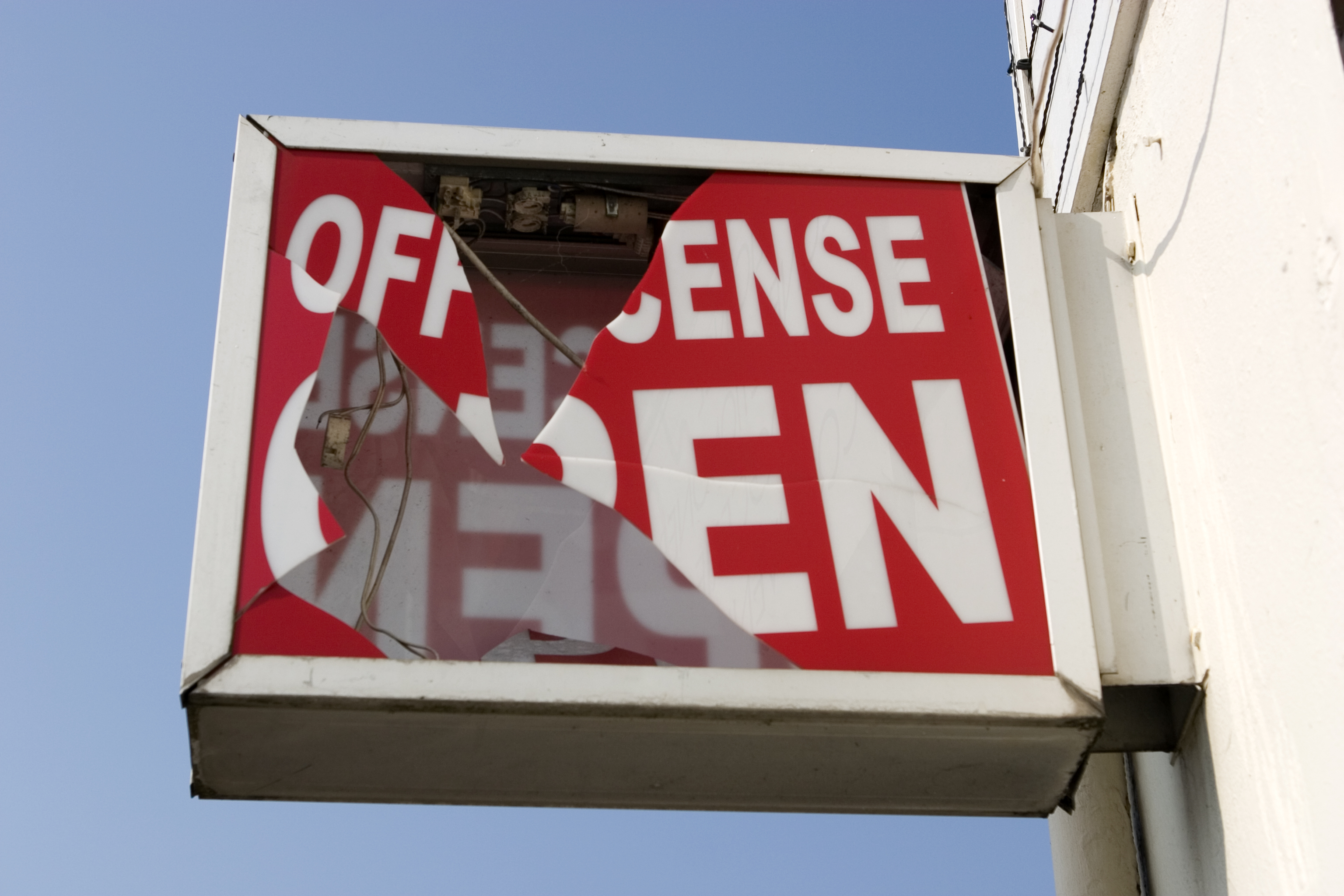 Looking to draw in more customers to your business? You need a great sign. Business signs are the best way to announce your presence in an area. They're accountable for gaining new customers and boosting sales, but as much as a sign can be incredibly beneficial, bad signage can be detrimental to your business.
We've all seen them. Whether you're driving around or walking down the street, we've all noticed bad signage and questioned the owners' decision to put that out in front of their business. Don't let that be you. Having a sign that's great for your business is easy, as long as you follow the right steps.
Know the Difference Between Good and Bad Signage
Great signs are the beacon for your business. They let potential customers know where you are and how to find you, putting a flag in their mind for the next time they need what you sell. A sign is one of the best investments you can make for your company. Signs are proven to bring customers into your business, and this leads to a direct increase in revenue.
Quality signs bring in business, that's the bottom line. The trick is to make sure that your sign is working with your business effectively. Poorly designed signs can turn customers away, or make them ignore your business completely. Working with a signage professional helps ensure that you have a good sign that will build credibility for your business. They know what it takes to make a high-quality sign that plays a key part in growing your customer base. If you're struggling to think of a way to get new customers in the door, consider investing in a sign or updating the one you already have. Just be sure that your sign isn't falling into any of these common bad signage mistakes to assure that your business will become a significant company in your area.
How to Avoid Common Mistakes
Bad signage can quickly send the wrong message to prospective customers and make a negative impact on the amount of revenue your company is bringing in. Your sign is the first thing people see when they drive by or pull into your parking lot. You can offer the best services or the best products, but if you can't get people to actually walk through your doors, it will be all for naught. If you already have a sign, take a hard look at it. Does it fall under any of these mistakes? It might be time to upgrade.
1. Find the Sweet Spot
Every business is trying to send a different message in order to gain customers, but what one business uses as a design for their sign might not be the best choice for you. Consider your target before you make a plan. Who are you trying to get in the door? The colors and style you choose should appeal to the people you want to market your products to, so you shouldn't have bright colors and a quirky design if your industry is manufacturing.
2. Don't Be a Wallflower
There are signs everywhere trying to get our attention, and if your sign isn't standing out people will just pass right by. It might not be the best idea to put a giant, flashing sign out in front of your business, but you still want to make sure that people are seeing your sign and your storefront. Working with a professional signage designer can help you find a unique look for your sign that will keep you from getting lost in the shuffle.
3. Keep it Simple
When it comes to the copy on your sign, less is more. You don't need your entire mission statement on your sign, but you do need enough information so people at the least know what your business is. But, having too much information on your sign will lose people's attention, and they won't be interested anymore. Make sure that your sign is conveying the right information too, customers will turn right back around if they come in with incorrect knowledge about your business. Whether it's catchy or factual, the message on your sign needs to draw people in so they come and shop at your business.
4. Out of Sight, Out of Mind
If someone is trying to find your business, they're going to look for your sign. If your sign isn't in the right location, they'll never find you. Consider the obstacles around your business, are trees or other foliage blocking it from view? How far away can people see your sign? Is it able to be seen in conjunction with your storefront? Location may be one of the most important factors in having a great sign — but it's also easy to mess up. Make sure your sign is visible from every aspect, and if necessary consider adding wayfinding signs as a solution for customers to find your business.
5. Forget About Pinching Pennies
Your sign is a direct reflection of your business. People will judge your business based on your sign without even coming in, so it's key that you don't skimp out when you make a signage purchase. Cheap signs often cause more problems than they solve, whether it's because they can't withstand the test of time or they just don't look like you planned. All things considered, your sign is worth the investment. You run these risks by not working with a signage professional, and you'll have to ask yourself if it's worth it. A high-quality sign pays for itself over time due to the direct impact it will have on your revenue and the number of customers it will push to your business.
---
At Brady Signs, we're a third-generation family business that's served as a premier provider of business signage solutions throughout the North Central Ohio region and beyond for nearly 50 years.
Want to learn how we can convert your brand into a statement using our eye-catching signage for business? We're here to talk.
Looking for a quality signage solution for your next project?