Ohio Sign Permits: How To Get Your Signage Approved
May 6, 2022

Posted by:

Ryan Brady

Category:

Ohio Sign Permits, Permitting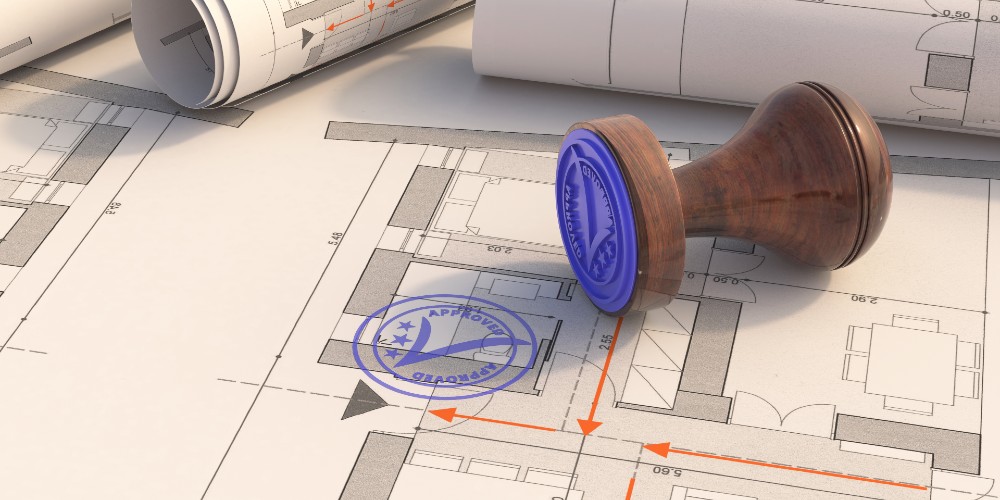 All organizations need good signage, and whether you're opening a new business, building another location, or merely upgrading your current storefront, it's important to check your local zoning laws to secure a commercial sign permit. Specifically, you need to know the ins and out of Ohio sign permits.
You may have grand ideas for the coolest business sign ever — only to find out that the specifications and design you've come up with aren't allowed in your area. Moreover, if you're moving to a shopping center, the developer may have additional restrictions governing the signs that can be used on the property.
Every city and suburb in Ohio have sign ordinances that restrict everything from location to size to lighting and more. So, to avoid costly mistakes (and governmental red tape), it's important that you secure the right Ohio sign permits before investing in a sign for your business.
Here's how to do it.
Know the Specific Ohio Sign Permits for Your Municipality
Ohio has a list of federal guidelines and regulations that govern the criteria for putting signs in municipal areas. Before you put up your commercial sign, you need to know the sign permit requirements set forth by your local municipality. They differ across the state and even within counties. Most have specifications with regard to location, size, lighting, and more.
Fill Out Paperwork and Submit the Application
Apart from the sign permit application, you may be asked to file a zoning certification, consent from the property owner (if applicable), sketches of the sign designs you wish to use, and other business licenses. Fill out your completed Ohio sign permits and submit them on time. Permit applications typically request a plethora of information. So, it would be a good idea to go above and beyond. The more information you provide, the more confidence the approving body will have on your business. Depending on the location of your business, the cost of the permit can vary.
Never Miss Crucial Deadlines
If you don't want your Ohio sign permits to be lost in limbo, make sure you don't miss any deadlines. Permits should be secured before starting the sign manufacturing process, so allow at least a couple of weeks for the paperwork, and then around three to six weeks for production.
Be Patient
Until some years ago, a permitting body would approve your design in a couple of days. However, today the process is more stringent and scrutiny-heavy. Many signs require approval from the local architectural review board. Some even need a stamped drawing by the engineers. While you should follow up on the status of your application after three or four days, don't go overboard checking in. Be patient!
Choose a Quality Sign Company
A professional sign company will thoroughly brief you about everything you are required to do to secure a commercial sign permit. They'll tell you how to follow the necessary step-by-step procedures and protocols to obtain your Ohio sign permits. Most sign companies have in-house permitting specialists to help you sail through the sign permit obtaining process easily.
Every city has different rules and regulations when it comes to commercial signs, and there are also variations by zone. So, don't assume what the business across the street is doing is allowed at your location. Partner with a professional signs company to help you with the details.
---
At Brady Signs, we're a third-generation family business that's served as a premier provider of business signage solutions throughout the North Central Ohio region and beyond for nearly 50 years.
Want to learn how we can convert your brand into a statement using our eye-catching signage for business? We're here to talk.
Looking for a quality signage solution for your next project?