New Year, New Sign: The Keys to Effective Business Signage in 2018
January 5, 2018

Posted by:

Ryan Brady

Category:

Branding, Custom Signage, Design, Digital Signage, Dimensional Sign Letters, Electronic Message Centers, Flex Face Signage, Halo Lit Signage, LED, LED Signage, Signage Benefits, Signage Strategies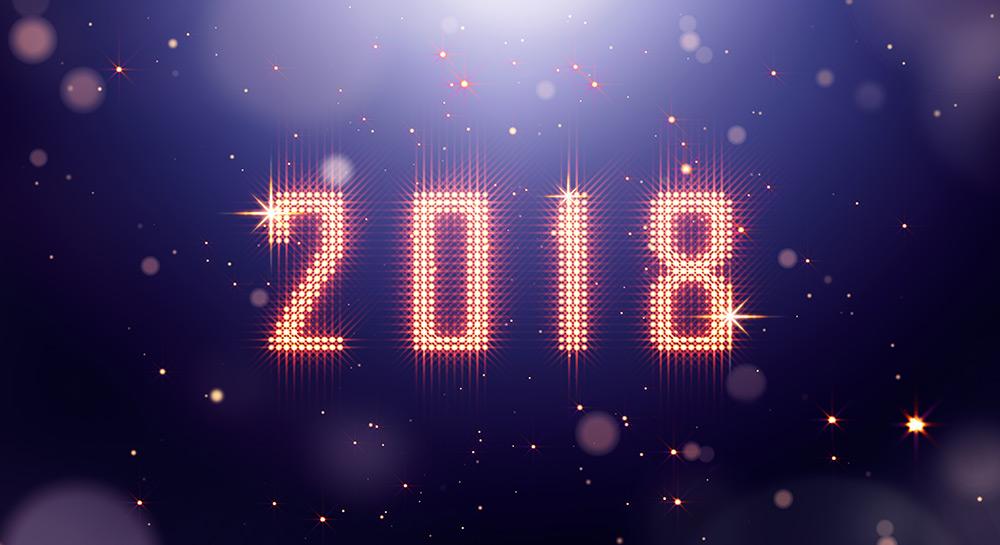 The New Year brings with it long lists of resolutions. From weight loss to meditating, everyone has something they plan to do to better themselves. The start of a new year is also a great time to make resolutions for your business. Among them should be determining if it's time for an upgrade to your business signage in 2018.
This doesn't mean simply replacing old signage with a newer version of what you currently have installed. Instead, consider different signage options and how they might benefit the overall look of your business, as well as bring in new customers. As you research installing new business signage in 2018, here are a few options to consider.
5 Keys to Effective Business Signage in 2018
1. LED Retrofits
If you have traditional light bulbs installed in your existing signs or parking lot lighting, it's time to opt for a new signage and lighting strategy. LEDs consume 50 to 90% less electricity than fluorescent and HID fixtures. They also last a lot longer — 8 to 10 times longer than most CFLs, 20 to 25 times longer than halogen bulbs, and 50 times longer than incandescent bulbs. This means that installing LED retrofits can save you money — not just in electricity costs, but also in maintenance.
2. Halo Lit Signage
For an impressive new business signage in 2018, consider switching to halo lit signage. With this fabrication style, you'll achieve a glowing halo effect on the wall behind the sign. Made of aluminum, stainless steel, or formed plastic, halo lit signs are mounted in a way that's offset from the wall with the LED lighting projected onto the wall itself, creating the halo illumination. It's a beautiful way to set your business signage apart from the same-old, same-old of everything else nearby.
3. Flex Face Signs
For a more traditional signage option, new flex face signage could be just what your business needs to bring in new customers all throughout the year. Traditionally used for larger signs where plastic or aluminum faces would have to seamed, flex face signage features an aluminum or steel cabinet that's faced with custom-made flex face material. This type of signage is popular because it's durable, highly customizable, and easy to install in a variety of locations, whether on the side of a building or on a freestanding pole. Flex face signs are a wonderful way to make your business highly visible while sending the exact message you wish to send to potential customers.
4. Dimensional Sign Letters
This type of signage will make your business stand out because the sign itself is 3-dimensional. Made of virtually any material imaginable, from acrylic and plastic to high-end options such as brass or bronze, dimensional sign letters are a fantastic way to attract the attention of potential customers who are driving or walking past. This is especially the case in an area that's already full of older or more traditional signs. Dimensional sign letters provide a classy touch when mounted on industrial brick buildings, stone walls, or other kinds of architecture that you'd like to accent, rather than distract attention away from.
5. Electronic Message Centers
Sometimes, your business has a lot of information to communicate to passersby, from specials to various events you're hosting. Electronic message centers are a wonderful way to keep customers in the loop about new products and sales they shouldn't miss. You can program electronic message centers to display graphics, animations, text, or anything you desire. They're a bold, bright, and incredibly colorful way to drive business this new year. 
Have a question about business signage in 2018? Our team can discuss the options with you and help you choose the best way to represent your business; contact us today!
---
At Brady Signs, we're a third-generation family business that's served as a premier provider of business signage solutions throughout the North Central Ohio region and beyond for nearly 50 years.
Want to learn how we can convert your brand into a statement using our eye-catching signage for business? We're here to talk.
Looking for a quality signage solution for your next project?