How To Create Captivating Business Signage With Channel Letters
March 10, 2023

Posted by:

Ryan Brady

Category:

Channel Letter Signs, Custom Signage, Design, Dimensional Sign Letters, Halo Lit Signage, Sign Installation, Signage Benefits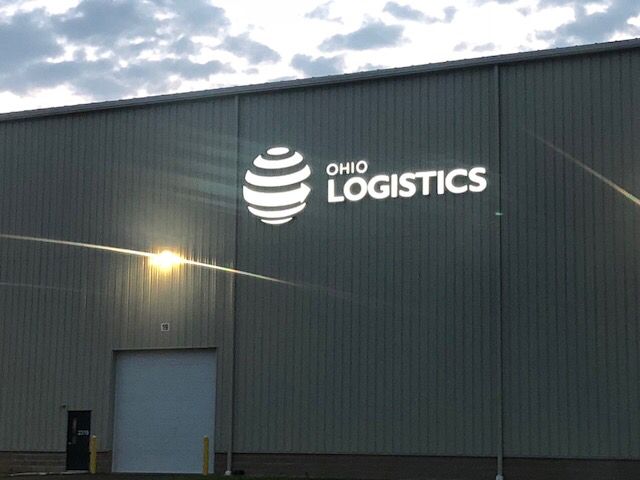 As a business owner, you know that your business needs to have signage to let people know who you are and what you do. You may not realize, however, how important it is to carefully design that signage for maximum impact.
The benefits of business signs have been well-documented; for example, the University of Cincinnati conducted a study and found that businesses that invest time and money into optimum sign design and placement see better results from their investment than those whose signs are an afterthought.
This includes signage placed near roadways, but it also means on-building designs like channel letters.
What Are Channel Letters?
When we think of business signs, many people visualize signs that are installed on poles high in the sky where they're visible to passing pedestrians and motorists. Once people move in closer, however, it's important to send the right message with the signage that's actually on your storefront. A clean and classic way to update your business, channel letter signs stand out and grab people's attention.
Members of a family of signs known as "dimensional letter signs," channel letter signs quite literally stand out. These 3D signs add depth and appeal to your storefront. They're a wonderful way to take your sign design up a notch from a standard flat-front creation.
How Are They Constructed and Installed?
Channel sign letters differ from basic dimensional sign letters because they have an interior channel that can hold lighting fixtures. The channel in standard channel letter signs is constructed from sheet metal. Aluminum is a popular choice because it's extremely light and doesn't rust. This makes channel letter signs long-lasting investments that mount well and install easily due to their weight.
Depending on the application, channel letter signs can be mounted directly on the side of the building or situated on the top of the building (where they're supported by top and bottom rails). Alternatively, they may be mounted on backing structures known as raceways or wire ways. Your sign design/installation company will be able to advise you on the best technique to achieve the look you have in mind.
Types of Channel Letter Signs
As mentioned above, standard channel sign letters are fabricated with a sheet metal back and sides that create a channel in which neon gas tubes or LED light fixtures can be installed. This lighted channel is then covered with a sheet of polycarbonate or acrylic fiber to finish it off (and give it some color). Some business owners opt to use black perforated vinyl as a cover; this makes the letters look black during the day and white at night (when the light shines through).
There are a few different varieties of the standard channel letter sign design, however. Business owners may also opt for the following:
Exposed Neon Channel Letters. This type of sign is designed to give viewers a look at the neon fixtures inside the sign. They aren't completely exposed, however, as a clear acrylic face is used to protect the neon elements (and keep birds and other critters from nesting inside).
Plastic-Formed Channel Letters. This style uses light-diffusing plastic, rather than metal, to form the backer and sides of the letters. The benefit of this style of channel letter sign is that the light passes through the plastic and creates beautiful effects.
Halo Lit Channel Letters. Rather than directing the lighting effects towards the front, this type of channel letter sign has the lighting shining towards the opened back of the sign, creating a reverse-lit, or "halo" effect on the building behind it. The results of halo lit signage are quite visually stunning at night, and they look especially dramatic on a textured surface such as brick or natural stone.
Which application will work best for your business depends on the overall look you have in mind for your branding and your sign, as well as where it will be installed. Your sign design team will be able to advise you on the best way to go about creating a channel letter sign that will turn heads and boost your business.
---
At Brady Signs, we're a third-generation family business that's served as a premier provider of business signage solutions throughout the North Central Ohio region and beyond for nearly 50 years.
Want to learn how we can convert your brand into a statement using our eye-catching signage for business? We're here to talk.
Looking for a quality signage solution for your next project?