Why Signage is So Vital to Small Business Marketing
January 25, 2019

Posted by:

Ryan Brady

Category:

Branding, Signage Benefits, Signage Strategies, Small Business Marketing, Small Business Signage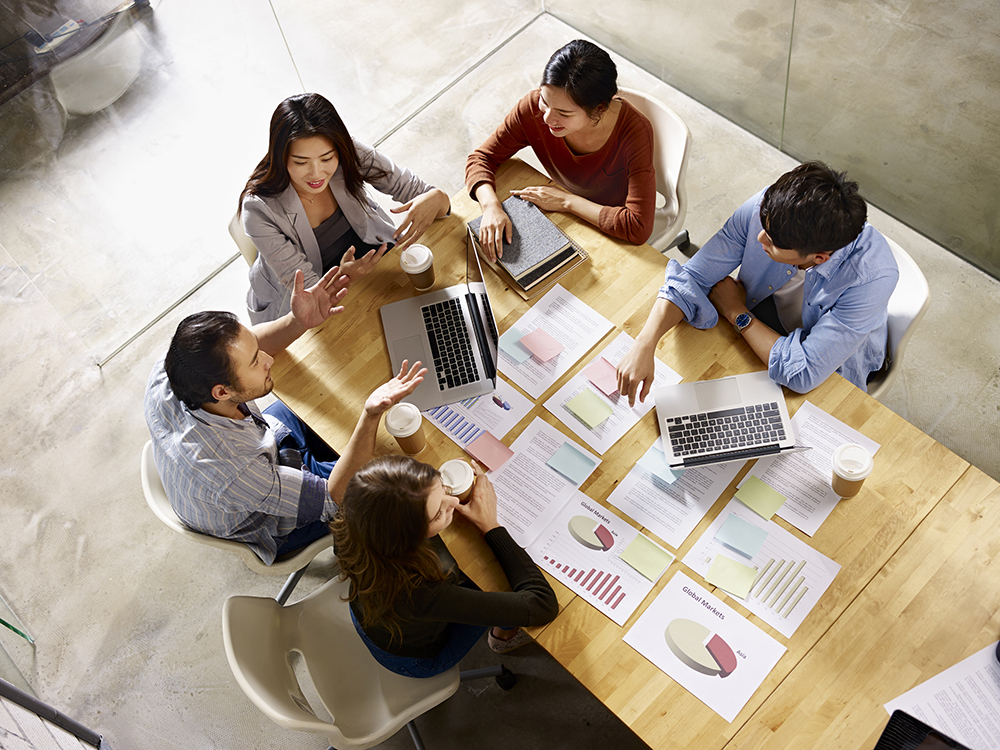 Whether you've been in business for a while or are just launching your small business, you've got a lot on your plate. Managing employees, customers, and clients. Cash flow, taxes, operating expenses. Not to mention rent, supplies, and marketing (and so much more). Unfortunately, marketing is often one of the last things small business owners get around to. Luckily, there's an aspect to small business marketing that is easy to tackle at any stage of your operations — your business signage.
So once your business strategy is in place and everything is up and running it's time to consider your signage strategy (whether it's a new sign or an upgrade).
Here's how to incorporate your signage into your small business marketing and why it's so important to do so.
Why Signage is So Vital to Small Business Marketing
The business signage you chose serves as the gateway to your place of business, having the potential to generate half of your future customer base. In fact, sometimes aspiring entrepreneurs can't even secure a business loan without presenting a signage design to the loan offerer for approval.
Don't take this decision lightly. While it's certainly possible to simply order signage for business over the Internet, it's strongly recommended to align yourself with an expert business signage solutions provider. The right company can act as your trusted signage consultant as you determine how to proceed with implementing a sign into your new business.
Business Signage is a Long-Term Marketing Investment
Admittedly, design and installation of a quality business sign that's both effective and durable can require a significant investment. However, when measured on a cost-per-impression basis, business signage actually proves extremely cost-effective when compared to traditional forms of advertising like TV, radio, and print. Unlike those advertising mediums, business signage represents a one-time cost and enables you to convey your brand's message to prospective customers at the most opportune time — when they're passing your place of business.
It comes as no surprise, then, that the Small Business Administration (SBA) cites signs as the most effective, yet least expensive form of advertising for small businesses. Although your company's marketing budget may be modest, it's worthwhile from a return on investment (ROI) standpoint to allocate the funds necessary to ensure your brand reaps the benefits associated with optimal business signage.
Your Business Signage is Your Brand
Similar to how a uniform signifies a particular sports franchise, your business signage embodies your brand. Depicting your company's name, logo, and color scheme in a distinctive manner, your successful business signage will ultimately become synonymous with your brand name itself, leading customers to draw a clear association.
It's estimated that 85 percent of a company's customer base lives within a five-mile radius of that place of business, resulting in numerous daily passersby. Provided your business signage accurately reflects your brand, then you're primed to capitalize on the volume and frequency of customer impressions. If, however, your business signage is lacking, then you'll send prospective customers the wrong message regarding your brand.
You Only Get One Chance at a First Impression
If you're already established, you can always revamp your business signage. And if you're a small business owner preparing to launch your first entrepreneurial venture, there's no better time than right now to secure visually-appealing business signage that will convert your brand into a statement. After all, you only have one opportunity to make a lasting first impression on prospective customers who happen upon your new business.
Whether it's an illuminated pylon sign atop a pole that's viewable from distance or an electronic message center that dynamically markets your brand, find the signage solution that best introduces your new business to the world. Seek guidance from your dedicated signage consultant. When your signage properly supports your bottom-line goals by drawing widespread visibility to your brand, your new small business is primed to flourish.
---
At Brady Signs, we're a third-generation family business that's served as a premier provider of business signage solutions throughout the North Central Ohio region and beyond for nearly 50 years.
Want to learn how we can convert your brand into a statement using our eye-catching signage for business? We're here to talk.
Looking for a quality signage solution for your next project?