The Value of Business Signs: A Wise Investment
August 26, 2022

Posted by:

Ryan Brady

Category:

Branding, Custom Signage, Signage Benefits, Signage Strategies, Turnkey Business Signs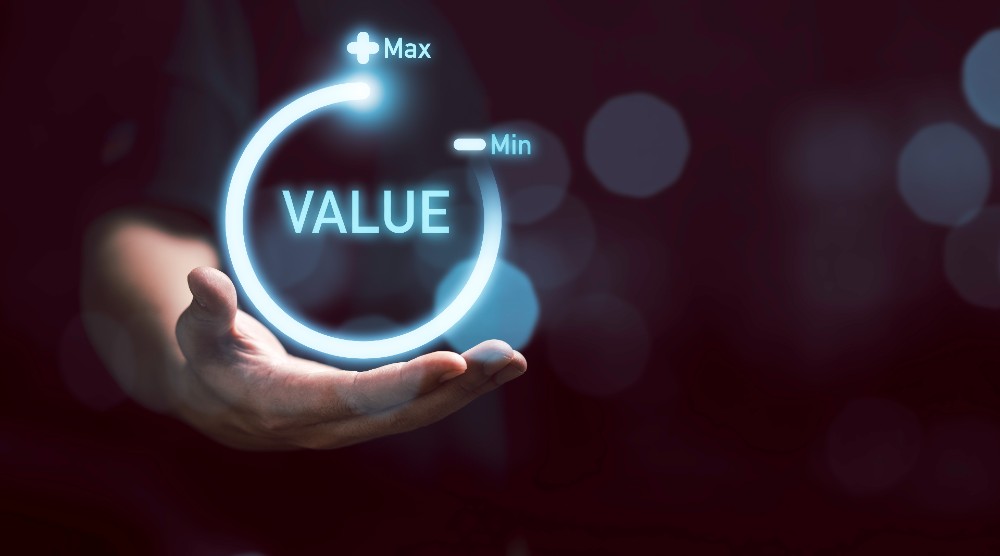 Whether you're starting a new business or refreshing an established one, you know that signage is a crucial component. But do you know the actual value of business signs?
Approximately 60% of businesses reported that enhancing or modifying the design of their business sign had a positive impact on the number of transactions and sales, with an average improvement of about 10%.
While some business owners prefer expensive channel letters, others find glass or metal outdoor signs more cost-effective.
Therefore, as a business owner, it's essential to stay on top of the true value of business signs and understand how manufacturers decide the pricing of their outdoor signs.
Determining the Value of Business Signs and Their True Cost
There are some critical factors that determine the value of business signs.
These include:
Material and size
Number of colors in the sign
Durability
Complexity
Installation challenges
The complexity of an outdoor sign is the degree of customization required by the customer. A simple example of complexity is upgrading a flat-faced outdoor design to a three-dimensional sign with electronic messaging. From captivating, tall digital pole signs to plain outdoor banners, the complexity of outdoor signs can impact their cost. The greater the complexity, the higher will be the cost of the outdoor sign.
4 Types of Outdoor Signs
Channel Letters. Channel letters are the most commonly used storefront signs. Using channel letters, you can freely create custom messaging for your business. Channel letter outdoor signs can be designed using a variety of colors, fonts, sizes, styles, and so on. You'll mostly find channel letters in churches, community centers, grocery stores, malls, office buildings, and retail stores. An average 12-inch channel letter outdoor sign has about 20 LEDs per letter and can cost an average of $100 per letter.
Awnings and Canopies. Awnings and canopies are primarily used by cafes, boutique stores, and restaurants. The sign contains a printed canvas fitted to a frame. Awnings and canopy signs can help a great deal, engaging more prospective customers and enhancing your business profile. The boutique and luxurious feel provided by awnings and canopy signs make them popular among hotels, jewelry shops, salons, and specialty shops. The average cost of most awnings and canopies is between $1,278 and $3,846.
Monument Signs. Monument signs are mainly used by churches, colleges, manufacturing plants, private clubs, shopping malls, universities, hospitals, and other larger organizations. These signs are durable and can easily endure all four seasons. The average monument sign cost is around $275 per square foot. However, the cost can vary from $150 to $400 per square foot, depending on the complexity.
Pole and Pylon Signs. Pole signs can be seen outside hospitals, hotels, shopping malls, and so on. They are used to represent a single business or multiple businesses in one location. Pylon signs are illuminated cabinets mounted on staged poles that are 20 feet to 80 feet tall. Pole and pylon signs are excellent markers for customers finding your premises. Since they are installed higher in the air than monument signs, pole and pylon signs provide excellent visibility from a distance. The starting range of pylon signs is $8,000 and can go up to more than $200,000.
Regardless of the type of outdoor sign, all the below-listed features should be included in the cost. If not, you need to find a better signage partner that delivers the true value of business signs!
Inspection of local codes before initiating the design process
Detailed quotations with clearly listed specifications
Layout by professional sign designers who understand readability at various distances and traffic speeds
High-quality materials for construction
Installation by professionals
Warranty backup
---
At Brady Signs, we're a third-generation family business that's served as a premier provider of business signage solutions throughout the North Central Ohio region and beyond for nearly 50 years.
Want to learn how we can convert your brand into a statement using our eye-catching signage for business? We're here to talk.
Looking for a quality signage solution for your next project?