The Hidden Benefits of Using Signage for Small Business Branding
December 17, 2021

Posted by:

Ryan Brady

Category:

Branding, Business Branding, Signage Benefits, Signage Strategies, Small Business Marketing, Small Business Signage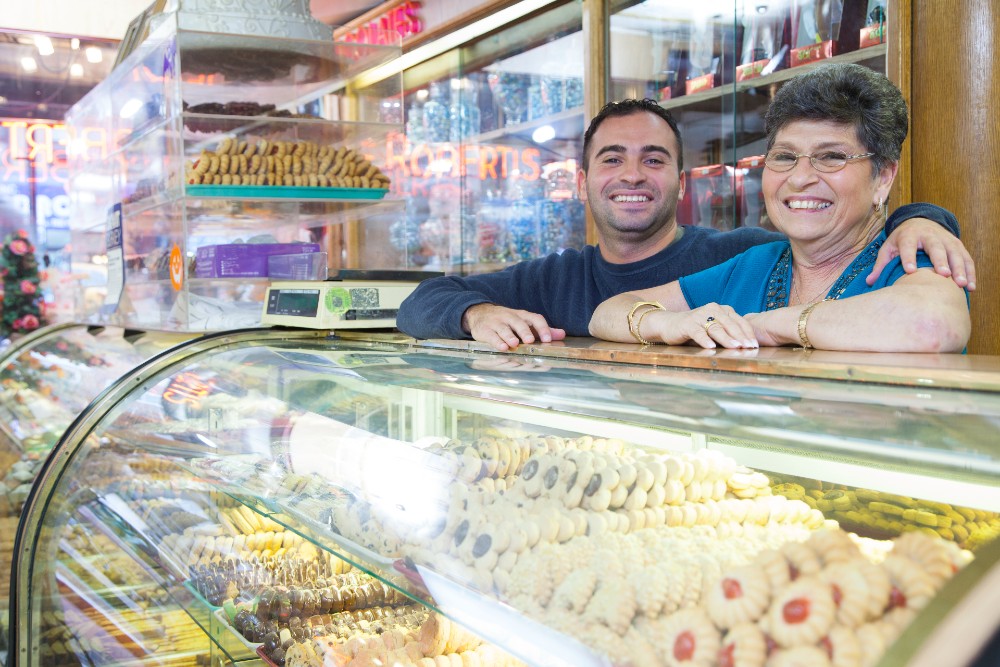 After months or maybe even years of planning, your new business is about to open (or reopen) its doors. You've got an amazing product or service that the public won't be able to live without … now you just need to find a way to let them know about it. And that's where small business branding comes in!
Most companies don't think of signage when they think of small business branding.
But, one of the most effective ways to market your new business and brand is through an attractive and highly visible business sign.
You can't simply throw up any sign, however: you have to have a strategy.
People don't just need to know where your business is – small business branding means that when people see your sign, they automatically think about all you have to offer.
Here's how to make the most of your small business branding efforts.
What Should Customers Know?
As you consider various signage strategies, the most important question isn't about what your business does; it's about what you need customers to know. So you're a sandwich shop, but what differentiates you from the competition is that you make all of your bread fresh, in-house. How can you convey that through your sign?
While you're considering all of this, you may want to think a bit about the name of your business. Does it properly convey what you need customers to know about what sets your product or service apart? If not, might it make sense to add a concise tag line that speaks specifically to the product or service you are offering?  Simply said, effective business signs need to convey two key elements: the name of the business and the product or service offered.
What Image Would You Like to Project?
Imagine that you're in need of an attorney for a suit you're considering filing. When you arrive in front of the law firm with which you've made an appointment, you're surprised to note that the lettering on their sign is whimsical with pastel colors. "Is this a real attorney?" you wonder. "Do they take their cases seriously?"
While this is a silly (and pretty extreme) example of a signage design mistake, you get the point: one of the most important keys to small business branding is to make sure you're projecting the proper image. Whether you're running an indoor playground or a coffeehouse, your sign will not only send out a specific vibe regarding who you are — it will also work to attract a specific clientele. You've got to consider this during the design phase so that you can grab the attention of the under-12 crowd or the hip poetry slam artists of the world.
Consider the Location
Location isn't just everything in real estate; it's also key to small business branding. If you're hanging a sign over your door to let pedestrians know about your business, the size and type of sign will be entirely different than the one that's installed dozens of feet in the air, beckoning in traffic from a nearby highway. As you design your sign, make sure the lettering, colors, and size are appropriate for where it will be installed.
Speaking of where it will be installed, your sign also needs to be highly visible and not installed in a place where it violates local regulations or zoning laws. Also, have all of the necessary permits in place before beginning with the installation.
Work with the Professionals on Your Signage Strategies
There's a lot to consider when plotting out small business branding. That's why it's helpful to work with a quality signage company to help you make a plan. They'll seek to understand what your business is about in order to create a design that will really speak to your target customer base. They'll be able to advise you on a timeline for the project inclusive of design, permitting, fabrication and installation. All with the goal of having your sign ready when you need it.
---
At Brady Signs, we're a third-generation family business that's served as a premier provider of business signage solutions throughout the North Central Ohio region and beyond for nearly 50 years.
Want to learn how we can convert your brand into a statement using our eye-catching signage for business? We're here to talk.
Looking for a quality signage solution for your next project?