Taking Branding Indoors With Interior Office Signs
December 21, 2018

Posted by:

Ryan Brady

Category:

Branding, Business Window Graphics, Custom Signage, Design, Digital Printing Services, Dimensional Sign Letters, Interior Office Signs, Signage Benefits, Signage Strategies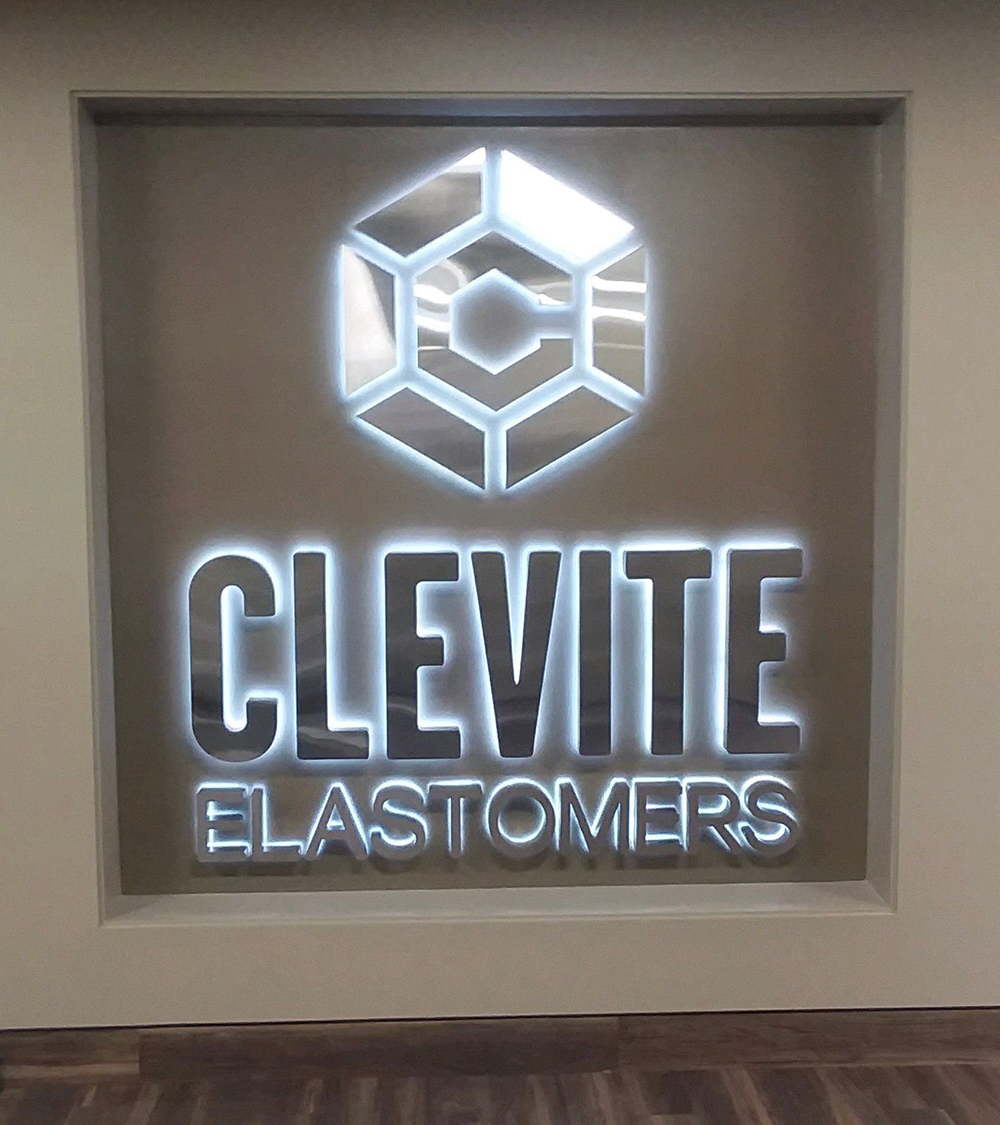 Many business owners only think of business signage in terms of outdoor signage. While exterior business signs are a must (the addition of illuminated on-premise signage, for example, can work wonders for your visibility and branding), it's also important not to miss an opportunity to enhance your commercial space with interior office signs.
The Benefits of Interior Office Signs
Signage is for so much more than simply letting people know the location of your business. Interior offices signs are useful for a wide variety of purposes. They can help with:
Enhancing Your Brand — One of the most exciting uses of any type of business signage is growing and enhancing your brand. It's an excellent opportunity to show off your logo, demonstrate what your business is about, and catch the public's eye. Interior office signs allow you to take this even farther once they step inside your business. They're more than just decorative; signs installed on the interior of your space can help clearly communicate your company's values and overall vibe.
Assisting Customers — Much more than an advertisement for your business, interior signage can also be installed for the purpose of assisting your customers. Whether it's guiding them to a specific wing or department or educating them about prices, policies, or procedures, interior office signs can help guide your customers in various ways.
Improving Employee Morale — Interior office signs are also a wonderful way to boost team spirit and improve employee morale. They can serve as a visual reminder of your company's mission, what makes you unique, and the overall goal you're working to achieve.
Types of Interior Office Signs
There are an endless variety of interior office signs available to suit nearly any purpose imaginable. Among them are:
Indoor Plaques — From announcing your business name in a sophisticated fashion to honoring individuals or organizations that have been influential to your organization, indoor plaques are an attractive way to convey information to visitors.
Directory Signs — Especially if your business has lots of physical square footage for visitors to navigate, directory signs are essential. Colleges and universities, for example, use outdoor wayfinding signage on their campuses to help people find their way around, but businesses and other organizations can utilize interior office signs to further assist guests once they're inside.
ADA Signage — Every business must also ensure that their interior office signs comply with ADA (Americans with Disabilities Act) regulations. This means making sure that permanent rooms, restrooms, and exits are clearly marked with signs that can be read by people with visual impairments. Working with an experienced sign design company can ensure that all ADA signage requirements are met.
Dimensional Sign Letters — For interior office signs that truly stand out, dimensional sign letters offer a variety of options. They can be cut out of a variety of materials, from brass and bronze to stainless steel, aluminum, and more. They can also be backlit for a stunning effect.
Acrylic Signs — Another eye-catching option is acrylic signage. Acrylic is half the weight of glass and much more sturdy. Designed on an acrylic plate, your business name or logo will appear to float where it's installed. Acrylic-cut interior sign letters also provide a clean, contemporary look at an affordable price.
Don't Overlook Interior Office Signs
While outdoor business signage is key, it's also important not to overlook interior office signs. Installing signs throughout your business provides an excellent opportunity to promote your brand, assist and make an excellent impression on your customers, as well as make your employees feel motivated and like part of a comprehensive team.
---
At Brady Signs, we're a third-generation family business that's served as a premier provider of business signage solutions throughout the North Central Ohio region and beyond for nearly 50 years.
Want to learn how we can convert your brand into a statement using our eye-catching signage for business? We're here to talk.
Looking for a quality signage solution for your next project?