Spreading Cheer With Visual Signage For the Holidays
December 15, 2016

Posted by:

Ryan Brady

Category:

Branding, Design, Signage Benefits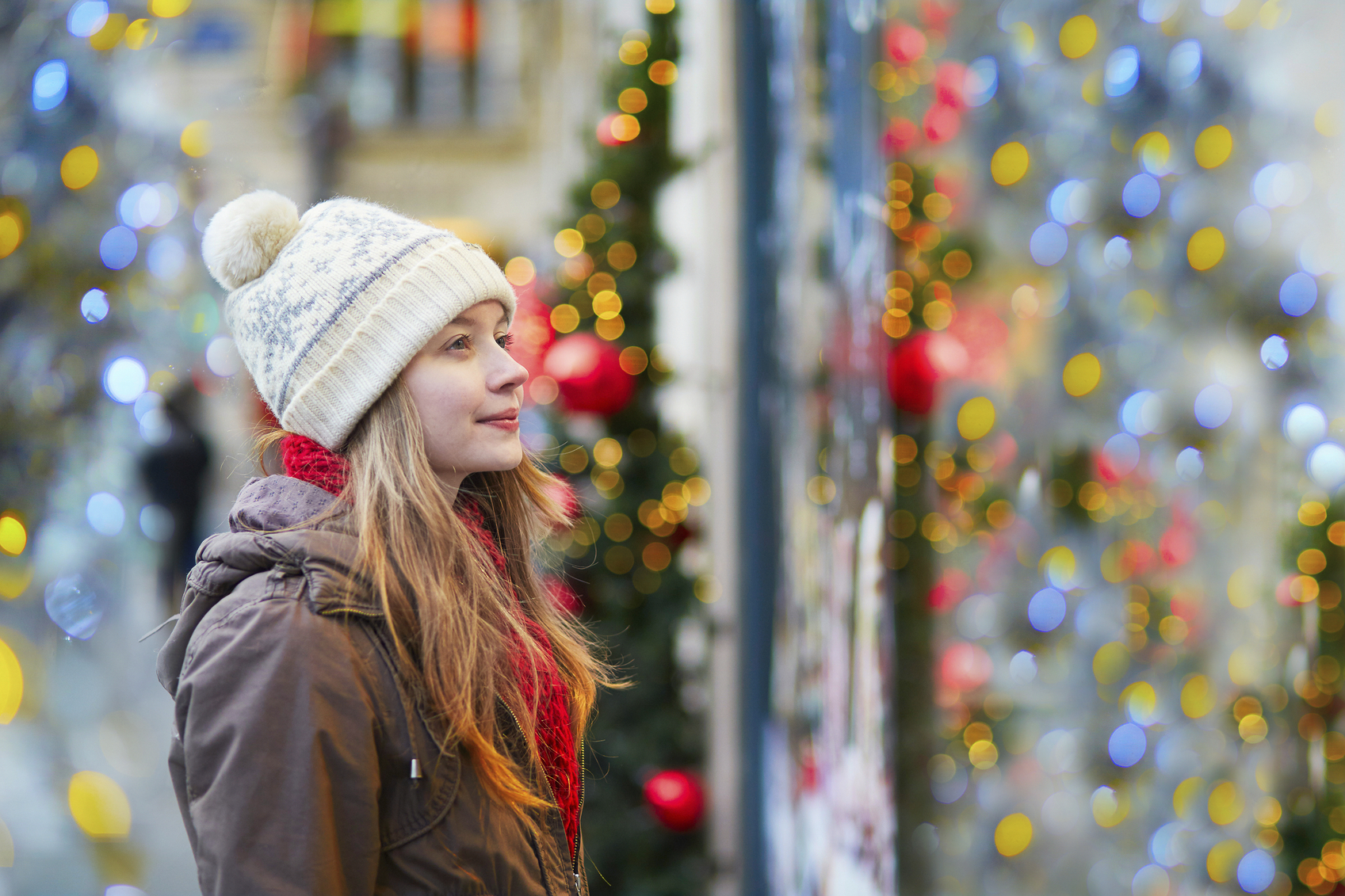 As we approach the end of the fall season, the holidays are drawing nearer. While you get your business ready for the busy shopping season, make sure your signs are ready too. Visual signage for the holidays is a fun way to add to the festive feeling around the community, and show your company's fun and playful side. Customers doing their holiday shopping often feel more inclined to stop in the store showing holiday spirit rather than the one that isn't showing anything at all.
Visual signage for the holidays is a great way to draw in new customers and keep longtime customers around with fun displays and special deals just for the winter months. Visual signage for the holidays is also a great way to stay involved with the community. Your signs initially helped you establish your place in the community by letting people know where you are and what you do. Holiday signage plays off of that by showing that you're not only in the community but you're a part of it because you're adding to the holiday cheer that people see as they drive around town.
Visual signage for the holidays also helps people see you as more than just a business that sells a product — being fun and creative with holiday designs shows customers the faces that are behind the business, and that those faces belong to people who care about the community they're in. Believe it or not, putting a little time into visual signage for the holidays can make an impact on how your business does during the busiest shopping season of the year.
Use Visual Signage for the Holidays to Draw in Customers
Make the dreary winter months pass by faster by getting in on the holiday spirit. Even adding the simple touch of garlands and colored lights can show that your business is ready for the holidays. Customers are going to appreciate that you took the time to set up holiday signage, and holiday shoppers are going to want to come in and browse because they're in a festive mood and so are you.
You can turn these passer-bys into long-term customers by putting out holiday signage and striking visual attractions. Giant inflatable penguins, wreaths, and twinkling lights are all great ways to draw people's attention to your business and help them feel inclined to come inside. Looking for something simple? Light up your business with holiday spirit by changing the exterior flood lights to red and green. Not only will you look the part, but passer-bys will take notice of the color change too. With newer LED lighting, these changes can be made with the press of a button, and it can be used for more than just the winter holiday season. The iconic Terminal Tower in downtown Cleveland uses these types of lights to change colors for different causes, sporting events and holidays throughout the year.
People who really enjoy your displays will remember your business when the snow melts, and they'll keep coming back all year long because of the impact you had on them during the holidays. But a great display of visual signage for the holidays isn't complete without a high-quality sign. If your sign isn't living up to its standards, Brady Signs can help. We can help you create a custom solution for your business so you can have the best custom sign that will fit in perfectly with your holiday signage ideas.
Visual signage for the holidays is a no-brainer when it comes to spreading the news about special deals or holiday events that you have coming up. Using your signage to communicate with your customers combined with a festive display is a sure way to get people in the door during the holiday season. Deals alone may bring people in, but a holiday deal looks even better when it has a nice display to go with it. The same goes for events.
If you're planning a holiday event but you don't have the visual signage for the holidays to go with it, no one is going to be interested in coming. A unique display can even help customers remember where your business is. Not only will they know where your event is happening, but when they need what you sell, your business will be in the front of their minds. Putting up a window decal is a quick and fun way to turn window shoppers into paying customers. Designed to be easy to put up and take down, you can use this type of visual signage to advertise your deals with a holiday theme that features your logo and also dresses up your storefront.
Electronic message centers are another great solution for spreading the news about holiday sales and events, and you can even customize the screen to show a holiday display of your own creation. Brady Signs can help you find the right electronic message center for your business, as well as offer proper installation so your holiday plans can go off without a hitch.
Don't be afraid to go all out with your visual signage for the holidays either. If there are trees around your business, consider decorating them with ornaments, tinsel, and lights. Winter means that the days are shorter, so your business spends more time in the dark. Adding lights to your holiday signage could give your business an extra visibility boost to help your customers find you during the longer periods of darkness that winter brings. Adding large presents or nutcrackers can also add to your holiday display and visibility. Not sure if your sign will go with your grand ideas for lighting up your business? Worried that your displays will overshadow your sign? Maybe it's time to talk to Brady Signs about a custom LED retrofit. Large festive objects and bright lights will always draw attention, but a high-quality LED retrofit sign will stand out above the crowd to tell your customers who you are.
---
At Brady Signs, we're a third-generation family business that's served as a premier provider of business signage solutions throughout the North Central Ohio region and beyond for nearly 50 years.
Want to learn how we can convert your brand into a statement using our eye-catching signage for business? We're here to talk.
Looking for a quality signage solution for your next project?