The Signage Process: From Start to Finish
July 23, 2021

Posted by:

Ryan Brady

Category:

Branding, Business Branding, Custom Signage, Design, Design-Build Signage, Logo Design, Sign Installation, Signage Benefits, Signage Strategies, Small Business Marketing, Small Business Signage, Turnkey Business Signage, Upgraded Signage and Lighting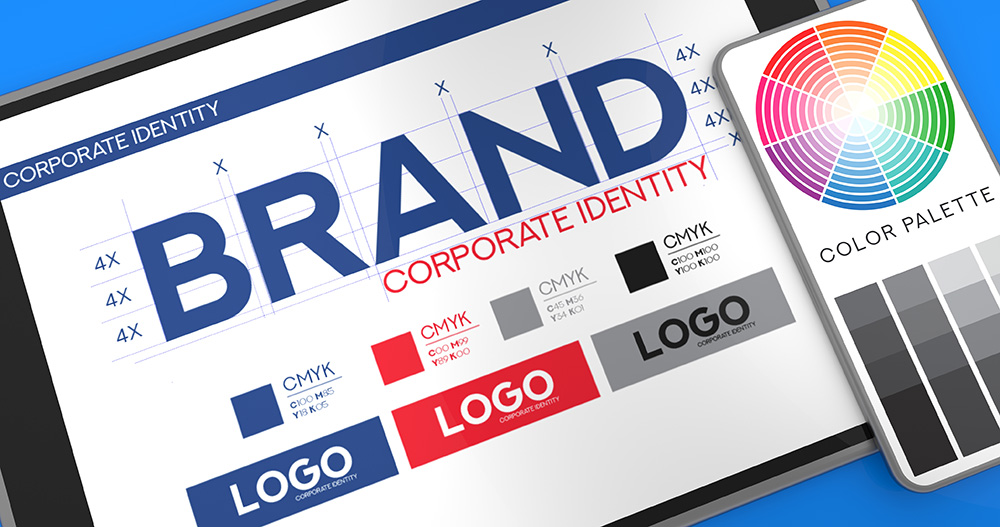 If you think creating custom business signage is an easy job, you've got it all wrong. Whether you're looking for indoor or outdoor signs, the signage process can take days, weeks, and even months. However, if you know what the signage process entails and follow every step in the journey, you can easily sail through the process, without any hiccups.
To ensure your signs are attractive, clearly visible, and captivating, follow all the steps in the signage process from start to finish. Also, you need to continually engage with your hometown signage partner to ensure the success of the project.
Following the signage process is all about ensuring you're working toward creating quality business signage. If you're reopening your business, it's time to get new business signs!
The Signage Process
Here are the key steps of the signage process:
Build a Comprehensive Plan
The first and most critical step in the signage process is building an initial plan and strategy. At this point, you need to collaborate with your signage provider to create a compelling signage strategy. Consider discussing the following key points:
Branding
Signage requirements
Project deadline
Signage designs
Prices and quotations
Installation details
Critical licenses and permits
In the current scenario where most business interactions are happening remotely, it would be a good idea to connect with your signage partner over a phone or video call. Ensure you document all the discussion points to avoid issues later.
Discuss Design and Development
Once you've finalized the initial discussion, it's time to kickstart the signage process with design and development. Most signage partners have designers on their teams. You can also suggest your designs. Carefully plan the visual appearance of the business signs. Ensure you discuss these key design elements with your signage partner:
Company branding
Corporate colors
Company logo
Company font
Dimensions of the signs
Shape of the sign
Material
Layout
Type of sign
Content
Call-to-action
Expect to attend at least two to three design and development discussion sessions with your signage partner. Don't rush at this stage. If you invest time in this step, you won't face any last-minute design and development issues.
Apply for the Necessary Permits
There are several laws and guidelines that regulate the use of business signs. However, they can differ depending on the state and locality. In rare scenarios, there are exceptions. For instance, in several cities, businesses don't require licenses for window graphics. Once you've finalized the design, apply for the required permit to avoid last-minute hassles.
Try to get the permits before the development of your business signs. Follow these quick steps to get the required permits:
Complete the permit forms
Request consent from the landowner
Submit zoning certification
A permit application can take up to four weeks to get approved if everything is in order. You can also request your signage partner to help you with the permit.
Proofread the Signs Before Production
Once the design and development stages are complete, consider proofreading the signs before they go into production. You can ask for a mockup or prototype. Check for:
Clashing colors
Layout issues
Misspellings
Grammar issues
Pixelation
Get Ready for Installation
Once your signs are ready, you need to get them installed. Avoid installing the signs yourself. Consider paying your signage partner extra for installation. There's a world of difference between professional and DIY installation.
Other Important Things to Discuss With Your Signage Partner
Apart from the five steps discussed above, here are some other critical points that you need to discuss with your signage partner:
Project Duration and Deadline
When discussing the timeline of your signage project, you need to keep in mind the proofreading stage. The development can only begin once you've approved the mockups. Avoid rushing and take time to finalize the designs. The project duration will typically depend on the following factors:
Number of signs
Size of the sig
Material used
Type of sign
Complexity of the sign design
Number of design iterations
Printing technique
Payment Plan
You can discuss and finalize the payment plan with your signage partner. Most signage providers prefer receiving some payment upfront. You can pay the remaining portion when they complete your signage project. The payment plan will typically depend on the following factors:
Total amount
Mode of payment
Project timeline
---
At Brady Signs, we're a third-generation family business that's served as a premier provider of business signage solutions throughout the North Central Ohio region and beyond for nearly 50 years.
Want to learn how we can convert your brand into a statement using our eye-catching signage for business? We're here to talk.
Looking for a quality signage solution for your next project?