Now More Than Ever, You Need a Hometown Signage Partner
December 18, 2020

Posted by:

Ryan Brady

Category:

Custom Signage, Design, Design-Build Signage, Sign Installation, Sign Maintenance, Signage Benefits, Signage Strategies, Small Business Marketing, Small Business Signage, Turnkey Business Signage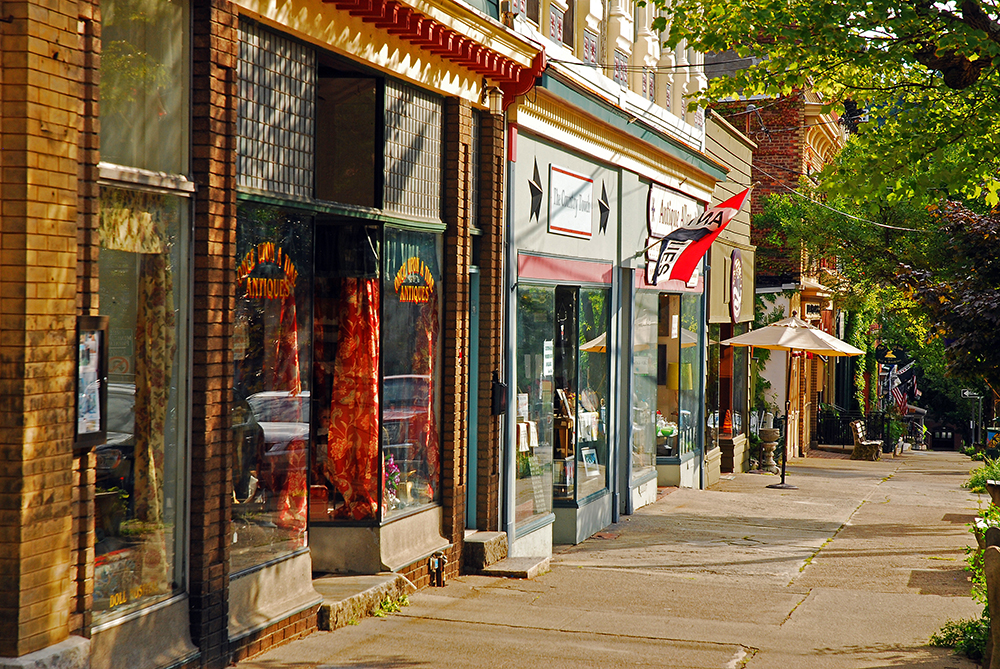 As your business signs are your brand's visual identity, buying signs is a major investment and picking the right signage provider is more important than ever. Therefore, even if you find what looks like an amazing deal online, you should always work with a hometown signage partner.
Working with a local signage provider makes complete sense, especially when you are looking for a personalized experience.
During the process of finding a reliable signage partner, it's common to lose sight of the big picture. Therefore, we'll help you stay focused on the big picture — why you need a hometown signage partner.
8 Reasons Why You Should Only Work With a Hometown Signage Partner
Local Expertise
If you buy a sign from the internet, especially from a signage partner based out of another state, you won't get the expertise that a local signage partner can provide. A local company knows the community and neighborhood. Market conditions can vary greatly between cities and towns that are hardly a few kilometers apart. A signage company that is more familiar with your area will always be a better option than a partner from another area. Therefore, you can leverage their local expertise and turn it to your advantage.
Customer-Friendly Approach
While every signage company is different, many established signage partners do not provide the best and most customer-friendly service. They typically have a larger clientele and may not have enough resources to provide a personalized experience to each client. A hometown signage provider's approach is different. They are easily accessible and you can talk to them directly per your convenience. Not only this but you can also get more insight into what's happening with your signage project.
Faster Delivery
Time is a critical factor you need to consider, especially when you are buying a sign for an urgent promotional campaign. Local signage partners typically have shorter delivery timelines.
Local References
It can be a daunting task to check the references of an online signage company. In the case of a hometown signage partner, you can connect with past customers easily. You never know, you may end up finding a past customer across the street.
Affordability
While quality should be your primary concern, cost is also something you need to look at when choosing a signage provider. Products and services provided by local signage partners are typically more affordable than the big companies. They are more focused on providing high-quality products and services than marketing themselves.
Reliability
How approachable is your signage provider if you run into an issue? Will they receive your phone call if you want to speak to them urgently? Most hometown signage provided will. Since they are focused on a smaller clientele, they value each client and provide a personalized customer experience.
A Way to Support Your Local Economy
When you choose a hometown signage partner, you are creating work for those who live in your community. By supporting a local business, you are supporting your local economy. Local businesses typically don't make as huge profits as large signage companies. Therefore, they can use the money you pay for purchasing their products and services to bear their expenses.
Quick Permits and Installation
Getting the right permissions and permits to install a business sign can be difficult if you are doing it without a local signage provider's assistance. Hometown signage partners know your area and have contacts to get you the required permission and permits quickly. In most cases, you don't even need to participate in the process. The local signage provides take care of the necessary approvals and finish all the installation work.
---
At Brady Signs, we're a third-generation family business that's served as a premier provider of business signage solutions throughout the North Central Ohio region and beyond for nearly 50 years.
Want to learn how we can convert your brand into a statement using our eye-catching signage for business? We're here to talk.
Looking for a quality signage solution for your next project?