Outdoor Business Signage: A Solution for Any Industry
March 28, 2016

Posted by:

Ryan Brady

Category:

Branding, Signage Benefits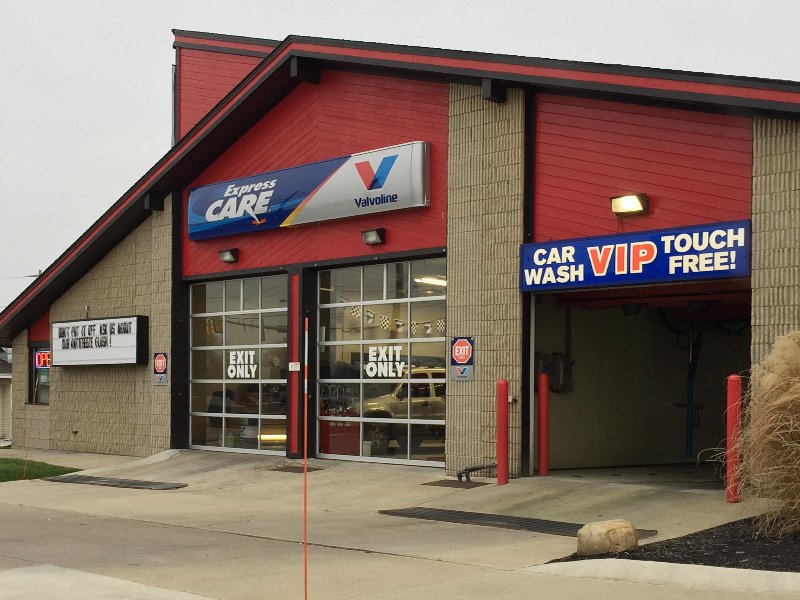 No matter the industry, there's a common denominator.
Businesses come in all shapes and sizes, and their individual needs for achieving profitability can vary considerably. Depending on your customer base, your product or service offerings and the industry you occupy, your company may appear as if it's operating in a different stratosphere when compared to a neighboring place of business.
Yet despite these perceived differences, a common theme often emerges among otherwise-dissimilar businesses. Regardless of your industry, your outdoor business signage plays a vitally important role in formulating a successful marketing plan and, in turn, attracting a sufficient customer base for growing your bottom line.
When you make the prudent decision to upgrade your outdoor business signage, you're making an investment that can pay a return many times over. In fact, it's estimated that your business signage can prove responsible for drawing in 50 percent of your customer base – as much as word-of-mouth marketing and most traditional advertising techniques combined.
Whether you operate within the retail, health care, government or financial services sector, there's a signage solution that awaits. Here are examples of how enhanced outdoor business signage impacts various industries:
Retail Industry
Creating memorable outdoor business signage that ultimately sells your merchandise represents one of the most important aspects of retailing. Effective signage engages prospective customers and beckons them through your doors, serving as your sales team's best asset. Recognizing the power digital signage holds with converting a brand into a statement, retailers are increasingly pairing their existing monument or pylon sign with an electronic message center. This dynamic form of advertising markets to customers, boosting brand awareness and offering both timely and targeted message delivery. In the case of retail shopping centers, the right signage solutions partner can deliver a multi-tenant illuminated pylon sign that garners attention for each business.
Health Care Industry
When it comes to health care needs, time can be of essence. Outdoor business signage within the health care industry must be highly-visible and user-friendly. Adding illumination to entranceway channel letter signs and installing exterior wayfinding signs will help patients locate your office, clinic or hospital quickly in the event of an emergency. Moreover, use of a sleek signage design – such as laser-cut acrylic letters and ADA signs – will properly reflect the prestige of your medical institution inside and out.
Restaurant Industry
If something good is cooking, prospective customers should be made aware. Brand visibility proves critical in the restaurant industry. Whether your outdoor business signage consists of a wall cabinet, LED illuminated channel letters or a blade sign, incorporate your logo in a bold, easily-recognizable fashion. If your eatery is located near a highway, consider erecting a mid to high-rise pylon sign to ensure visibility from distance among highway drivers. You serve the best Reuben sandwich in town – now make sure your signage succeeds at enticing diners to the table to try it.
Government Industry
Government entities require custom signage offering the capability to provide instructions, support brand communications and guide visitors. A wide array of citizens regularly utilize government buildings ranging from city halls to police stations to county courthouses. While wayfinding signs directing infrequent visitors and readability-enhancing monument signs with stainless steel letters often prove effective, digital signage is also worth pursuing. An electronic message center can display public service announcements and upcoming community events that otherwise can go largely unnoticed.
Financial Services Industry
Should your bank or financial services company be ready for a rebranding initiative, it presents the perfect opportunity to bolster your outdoor business signage. A sleek, illuminated pylon or monument sign can serve as optimal building identification signage, and wayfinding signage can adequately direct customers towards drive-up windows and ATMs. Couple these signage features with an electronic message center displaying scrolling stock information or the latest CD rates being offered in real-time, and you have a winning formula for meeting all of your customers' banking needs.
Entertainment Industry
Your company culture forms the DNA of your brand. Why not showcase it using your outdoor business signage? An entertainment-based company like an amusement park or a theater can make a splash byretrofitting an old marquee or vintage sign to LED. Or this company can install a flashy electronic message center to highlight upcoming showtimes and hours of operation. By adding some pizazz to your signage, your entranceway will better reflect the message of fun your brand conveys.
---
At Brady Signs, we're a third-generation family business that's served as a premier provider of business signage solutions throughout the North Central Ohio region and beyond for nearly 45 years.
Want to learn how we can convert your brand into a statement using our eye-catching signage for business? We're here to talk.
Looking for a quality signage solution for your next project?