Is Bigger Always Better? How to Choose the Right Size for Custom LED Signs
August 3, 2018

Posted by:

Ryan Brady

Category:

Custom Signage, LED, LED Signage, Sign Installation, Signage Benefits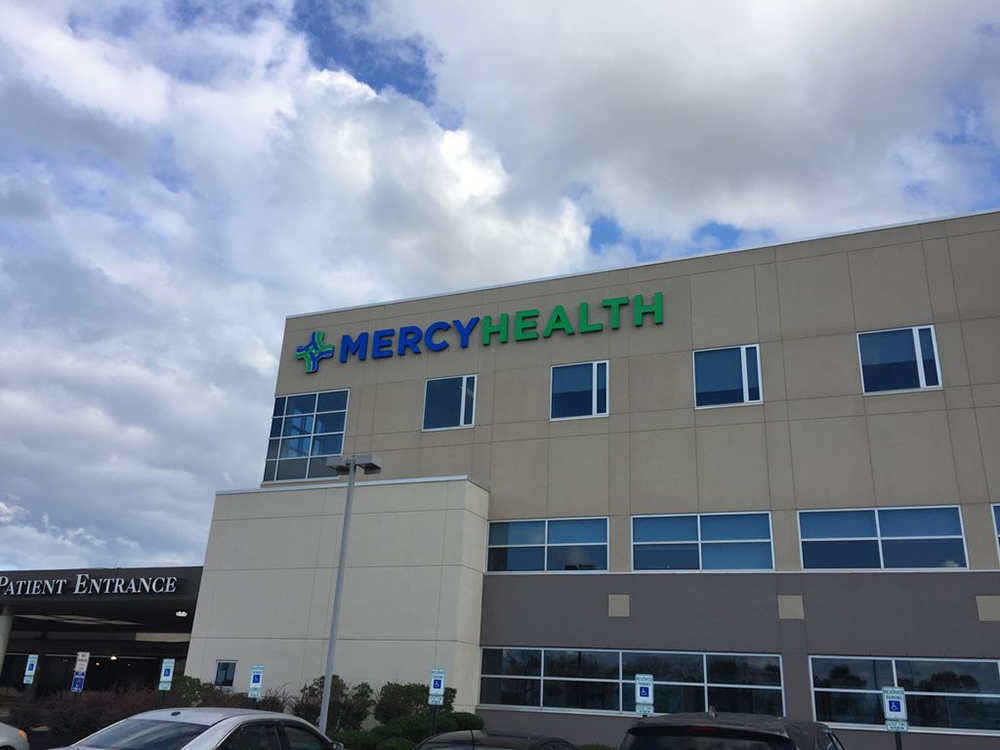 If you've owned your business for any amount of time, you've likely discovered the importance of well-designed (and well-placed!) signage. If you've got a sign that's weathered and battered or whose lights no longer shine as brightly as they once did, it's time for a replacement. Instead of putting up the same old sign, you may want to consider an LED upgrade.
The benefits of custom LED signs are many. First, they simply look better. Many business owners find that by simply cleaning up their current sign facing and replacing the interior lights with LEDs, their signs take on a whole new life. They're also more energy-efficient and overall better for the environment.
Beyond a standard LED-lit sign, you might also consider an LED message board that can display a rotating array of text and graphics. No matter which type of sign you opt for, however, you'll have lots of decisions to make in terms of the size and design of your sign. When it comes to custom LED signs, there are many different things to consider.
Where Will Your Sign Be Located?
Bigger isn't necessarily better. One of the most important aspects of choosing the right sign size involves taking a good hard look to see what's in the area where your sign will potentially be located. Will visibility be an issue? What size will your sign need to be in order to stand out?
Note how far your sign will be located from the road in order to determine how large it will need to be in order to be visible to passing traffic. You'll also need to think about the amount of text you plan to include on your sign (and consider whether they'll have enough time to read it as they whiz by.)
Where custom LED signs are installed also helps determine their size. A sign installed in a sturdy monument-style structure, for example, can be a lot larger than one installed on a pole. This is one reason why working with an experienced sign designer is key; they'll help you determine if the pole or structure where your sign will be located is sturdy enough to hold its weight.
Also, have a look around the area at night to determine how existing lighting might affect your sign. While brilliantly-colored custom LED signs are gorgeous when they glow out of near-darkness, if they're washed out by the floodlights of a nearby auto dealership, the effect won't be nearly as intense.
What Are Other Businesses Doing With Their Custom LED Signs?
Another factor to consider is what other businesses are doing. This includes businesses in the area, as well as your competitors across town. If nearby businesses are using cleverly-designed and moderately-sized signage, your jumbo-sized sign will certainly stand out, but it may stick out as an eyesore instead of serving as an effective advertisement. Looking at the type of signage competitors are using can serve as an inspiration to make sure you're doing all you can to market your business well.
What Is Your Goal?
Before making any decisions about the size or overall design of custom LED signs, it's important to consider your goal. Do you simply want to make your business visible in a bustling, busy location? Would you like to inform people of ongoing events, specials, or sales? (If it's the latter, an electronic messaging center will enable you to do that.) No matter what route you choose, make sure you stay consistent with your branding — whether you choose a moderately-sized LED sign featuring your name and logo or a larger LED messaging center that you can update whenever you choose.
Custom LED signs truly are the wave of the future. By upgrading to one, you'll ensure that you're staying ahead of the game, both in the eyes of your competitors and in the public eye!
---
At Brady Signs, we're a third-generation family business that's served as a premier provider of business signage solutions throughout the North Central Ohio region and beyond for nearly 50 years.
Want to learn how we can convert your brand into a statement using our eye-catching signage for business? We're here to talk.
Looking for a quality signage solution for your next project?