Installing Business Signs: What You Need to Know When You're Upgrading
October 15, 2021

Posted by:

Ryan Brady

Category:

Sign Installation, Signage Benefits, Signage Strategies, Upgraded Signage and Lighting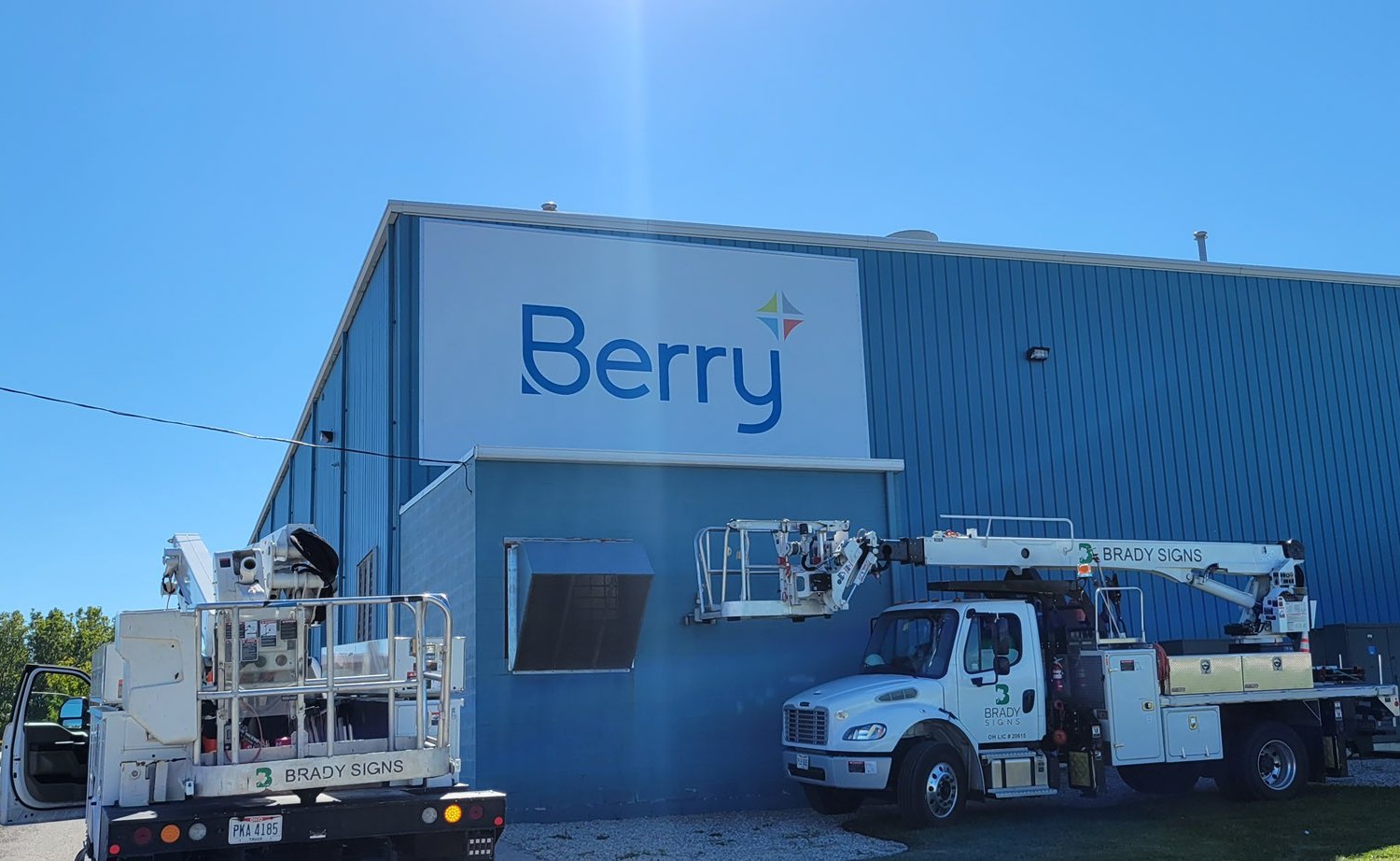 As a business owner, you probably already know the importance of business signs for your organization. Impactful business signs can help you draw more customers, win an edge over your competitors, and help you with your business' branding efforts. However, only installing business signs is not enough. You need to ensure your business signs are properly maintained and not outdated, to create the impact you're looking for.
Research shows that changing the business signs or enhancing their visibility can lead to a 10% increase in overall sales, transactions, and profits.
Whether you're looking at upgrading the signage material or adding illumination, you need to ensure you're doing it right or hire a professional. Let's not forget that your investment in upgrading your business signs will provide you with round-the-year benefits.
Why You Should Upgrade Your Business Signs
Before we move to the best practices for upgrading business signs, here's why you should do it:
Your Business Signs Are Damaged
Over time, even the best-quality signs can get damaged. Exposure to harsh weather every year can lead to wear and tear. A broken or faded business sign can do more harm to your business than good. Therefore, you must upgrade it immediately.
Your Current Business Signs Are Not Helping You Get More Customers
Even if you have the slightest of doubt that your current business signs are not effective, consider upgrading them. Since your signage can become one of the most useful marketing tools for your business, installing business signs that draw customers and prospects is a good idea, even if you need to invest a little more than you've done in the past.
You Have Not Upgraded Your Business Signs for Years
Even if your current business signs are not damaged or outdated, we recommend installing new ones if they've been the face of your business for years now. Business signs lose their effectiveness with time and customers do not want to look at the same signs again and again.
Things You Should Remember When Upgrading and/or Installing Business Signs
Now that you know when you should think of upgrading your business signs, here are some tips to get you started:
Perform Due Diligence
First things first, due your due diligence. Build a plan and get inspiration from businesses that are already benefiting from their signs. Look at different types of business signs to determine which of them will suit your requirements the best.
Set a Budget
Decide how much you want to invest in installing new business signs or upgrading the existing ones. If you're planning to hire a professional, include their cost in the budget too. Weigh the cost of getting new business signs against the cost of upgrading the existing
Hire a Signage Professional
If you already have an upgrade plan in place, we recommend hiring a signage professional to turn your ideas into compelling business signs. You need the help of a signage expert for designing and installing business signs.
Signage professionals can help you at every step of the signage upgrade journey – from designing to maintaining your business signs. They also understand your city codes and permit requirements. However, ensure you check the online reputation (reviews and ratings) of the signage provider before hiring them.
We recommend hiring signage professionals particularly for the following types of business signs:
Aluminum panels — They need anchors and screws for mounting.
Digital signs — Some components in digital signs can be difficult to install without professional advice.
Illuminated signs — All business signs with lights require professional installation to ensure the electrical connections are in good shape and functioning properly.
Monument signs — You need the help of signage professionals to construct the base of the monument signs.
In the case of illuminated signs, sometimes, signage professionals also work with electricians to manage all the electrical aspects.
---
At Brady Signs, we're a third-generation family business that's served as a premier provider of business signage solutions throughout the North Central Ohio region and beyond for nearly 50 years.
Want to learn how we can convert your brand into a statement using our eye-catching signage for business? We're here to talk.
Looking for a quality signage solution for your next project?