Don't Send the Wrong Message: The Keys to Business Sign Repair
September 23, 2022

Posted by:

Ryan Brady

Category:

Business Sign Maintenance, Business Sign Repair, Cleaning Business Signs, Sign Maintenance, Signage Wear and Tear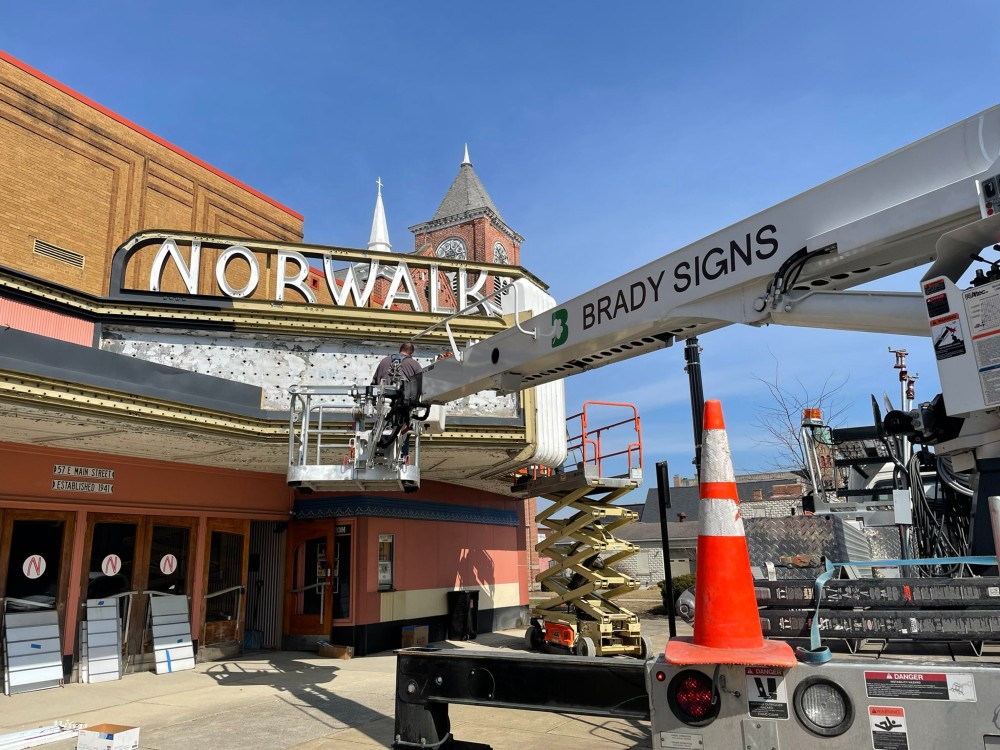 A broken or worn-out business sign can make your business look unprofessional and unreliable in front of potential customers. Moreover, missing letters or words can give your business an entirely different meaning. Is that the kind of attention your business is looking for?
Although business signs experience wear and tear after a certain period, it does not mean your business' reputation should be put at stake. Also, every $1 worth of maintenance deferred could quadruple to $4 in capital renewal costs in the future. This is where the importance of business sign repair comes into play.
Maintaining your outdoor signs is one of the most useful things you can do to protect the identity of your business. Here are some useful business sign repair tips to help you get started.
Clean Up the Interior of Electronic Message Centers
You can contact your signage company to inspect your electronic sign boards and clean or upgrade them if required. They will open the electronic signs and check the inner elements. Dirt, debris, dust, and insects can cause obstruction and damage. Moreover, standing water collected during rains can lead to a short circuit. It's always a great idea to get the electronic message center regularly inspected and cleaned or upgraded. Even regular signs need their interiors cleaned.
Replace Fused Lights
Check if all the lights inside and around your business signs are working. If you find any fused lights, make sure you replace them immediately. Defective business signs are unattractive and may lead to a fire.
Install a Shade Above Your Business Sign
A shade over your business signs can enhance their lives by protecting them from extreme weather such as heavy rainfall and winds. Even though the shades are an extra cost, they are an investment that will pay off in the future.
Protect the Foundation of Your Business Sign
Always check for standing water near the foundation of your business sign. Make sure all drainage pipes are clear and functioning properly. Water should always flow away from the signs and never collect around it. Remove excess dirt and debris such as leaves, twigs, etc., and provide drainage solutions such as inclines and rock beds to help direct water away from the foundation. If possible, you can also dig a trench near the foundation to direct the water away.
Schedule Regular Business Sign Repair
Partner with a reliable business sign company to check for signs of cracking and peeling. If vinyl letters begin to lift off, there may be issues with adhesion. If you notice colors on your signage changing shades, they may not be properly coated.
Although metallic business signs such as laser-cut metal signs are preferred because of their durability and sturdiness, they can rust, especially when exposed to harsh weather for prolonged periods. The sooner you identify such issues, the more effectively you can remedy them.
Pick the Business Sign Material Carefully
When you partner with an experienced signage partner, they will make sure you use the right materials. For instance, it would be a good idea to use exterior-grade oil-based, latex, or polyurethane paints for your business signs. As much as possible, avoid the following materials:
Foam Board
Gator Board
Acrylic Board
Ultra Board
These materials are not weather resistant and can get damaged easily.
Enhance the Look of Your Business Sign
If your business sign is losing its sheen or is attached to a base or frame that's discolored or weathered, you can easily give it a makeover and extend its shelf life by investing in exterior grade paint, which can protect your business sign from weathering elements and UV-radiation.
If your business sign is made of plywood, consider adding a metallic or plastic trim around the edges to seal the wood. This can prevent water from entering the signboard.
A vast majority of businesses report that improving the design and visibility of their signage had a positive impact on revenue generation.
---
At Brady Signs, we're a third-generation family business that's served as a premier provider of business signage solutions throughout the North Central Ohio region and beyond for nearly 50 years.
Want to learn how we can convert your brand into a statement using our eye-catching signage for business? We're here to talk.
Looking for a quality signage solution for your next project?