Need an Update? Here's How to Get the Most Out of a Business Sign Upgrade
January 11, 2019

Posted by:

Ryan Brady

Category:

Custom Signage, Design-Build Signage, Sign Installation, Sign Maintenance, Signage Benefits, Signage Wear and Tear, Upgraded Signage and Lighting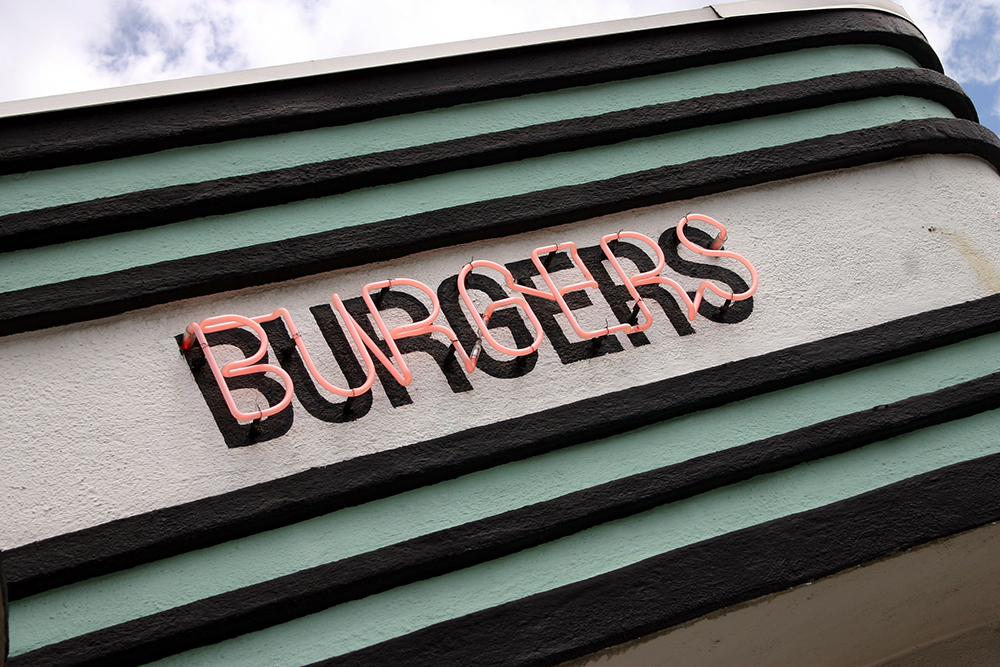 Is it time for a business sign upgrade? As you start another year and set new goals for your business, are you overlooking one of the best marketing weapons in your arsenal — your signage?
Great signs are the beacon for your business. They let potential customers know where you are and how to find you, putting a flag in their mind for the next time they need what you sell. A sign is one of the best investments you can make for your company. Signs are proven to bring customers into your business, and this leads to a direct increase in revenue.
Quality signs bring in business, that's the bottom line. The trick is to make sure that your sign is working with your business effectively. Out-of-date or poorly-maintained signs can turn customers away, or make them ignore your business completely. Working with a signage professional helps ensure that you always have a good sign that will build credibility for your business. They know what it takes to make a high-quality sign that plays a key part in growing your customer base.
If you're struggling to think of a way to get new customers in the door, consider a business sign upgrade. Just be sure that your sign isn't falling into any of these common bad signage mistakes to assure that your business will become a significant company in your area.
Avoiding Common Missteps in a Business Sign Upgrade
First off, don't try to save a buck by going with a fly-by-night company or ordering a cut-rate sign off of the internet. Work with a professional sign company who knows what they're doing and will help you understand what styles, colors, and designs tell your business's story best. They're also familiar with all of the common sign installation mistakes that could result in your sign not being spotted amidst all the competition. Because of this, make sure to spend your signage budget carefully and only work with the professionals.
At Brady Signs, we perform pre-install surveys that allow us to identify things like the wall construction behind a wall sign, which tells us what kind of anchor will work best. Do we need to thru-bolt behind a metal stud wall? Can we use wood lags or toggle bolts if there is plywood backing in the wall? Often times, we see signs fail when another sign company makes an assumption on what is behind the wall. Other times a sign company might use something like sheet metal screws into a dryvit wall, which is just foam. Eventually, that sign falls off the wall, 100% of the time. For freestanding signs, we use a combination of in-house section modules and licensed sign engineers to make sure that our sign installation plans are structurally sound for the size of the sign we are installing.
Sign quality matters, too. All potential customers need to know is the name of your business and what you do, so you can save lots of money by simply throwing up a vinyl banner, right? Although this may save you money on signage, at first, it will likely cost you big in the long run. Customers judge what's on the inside of your business by what's on the outside. If you spend the time and money to invest in a thoughtful, properly-installed sign, they'll feel as though you put the same care and thought into the product or service you provide. A piece of vinyl flapping in the breeze doesn't exactly inspire confidence when a potential customer is thinking of bringing their computer to you for repair or spending hundreds of dollars on a piece of furniture. In addition to this, choosing a sign made of high-quality materials over a cheap discount sign will ensure that your investment holds up well over time.
What Will Make Your Business Sign Upgrade Successful?
In the split second a customer views your sign as they drive by, it has to tell them everything they need to know about your business. Is it a salon? Does it specialize in men's haircuts? Is it a restaurant? If so, what kind? The lettering on an impactful business sign must be large enough for people to read it from a distance. It also needs to have a font and design that's appropriate for the business type. If your business is a cutting-edge software company or a homey store that sells unique crafts, the design of your sign should clearly communicate this. However, make sure the font style is legible and easy to read. If you get too fancy with a script font or use a "weak" or thin font, the sign will be ineffective.
You should also consider lighting when conducting a business sign upgrade. Would you like your sign to be visible at night? If so, a lighted signing solution makes sense. Even if your business closes at around sundown, a lit sign (externally or internally) provides additional advertising during your off-hours. And again, don't scrimp on materials! We've all been to hole-in-the-wall restaurants that don't look like much on the outside, but you've heard that once you walk past the peeling, hand-painted sign and push through the beat-up door, amazing food awaits. Businesses that have already gained a following do well with word of mouth. For most business owners, attracting new customers requires every weapon at their disposal. This means advertising and word of mouth, as well as signage that leaves no doubt to the quality that awaits. If you're going to invest in a business sign upgrade, make it a high-quality one. For potential new customers, a DIY sign or one that's made of inferior materials screams, "I didn't care enough to invest time and money into what's on the outside of my business, so I'm not going to put much care or effort into what you get after you step through our doors."
---
At Brady Signs, we're a third-generation family business that's served as a premier provider of business signage solutions throughout the North Central Ohio region and beyond for nearly 50 years.
Want to learn how we can convert your brand into a statement using our eye-catching signage for business? We're here to talk.
Looking for a quality signage solution for your next project?